How to Write an Invoice Email — Invoice Email Template
Payday is one of the best parts of completing a project. If you've done some client work recently and wrapped up the project, chances are you'll need to invoice your client to get paid. In order to limit miscommunications or misunderstandings, it's wise to have an invoice email template for your invoices that is straightforward and easy to understand. In this article we share with you tips and advice that you can use on writing invoice emails that will make it easier for you to get paid.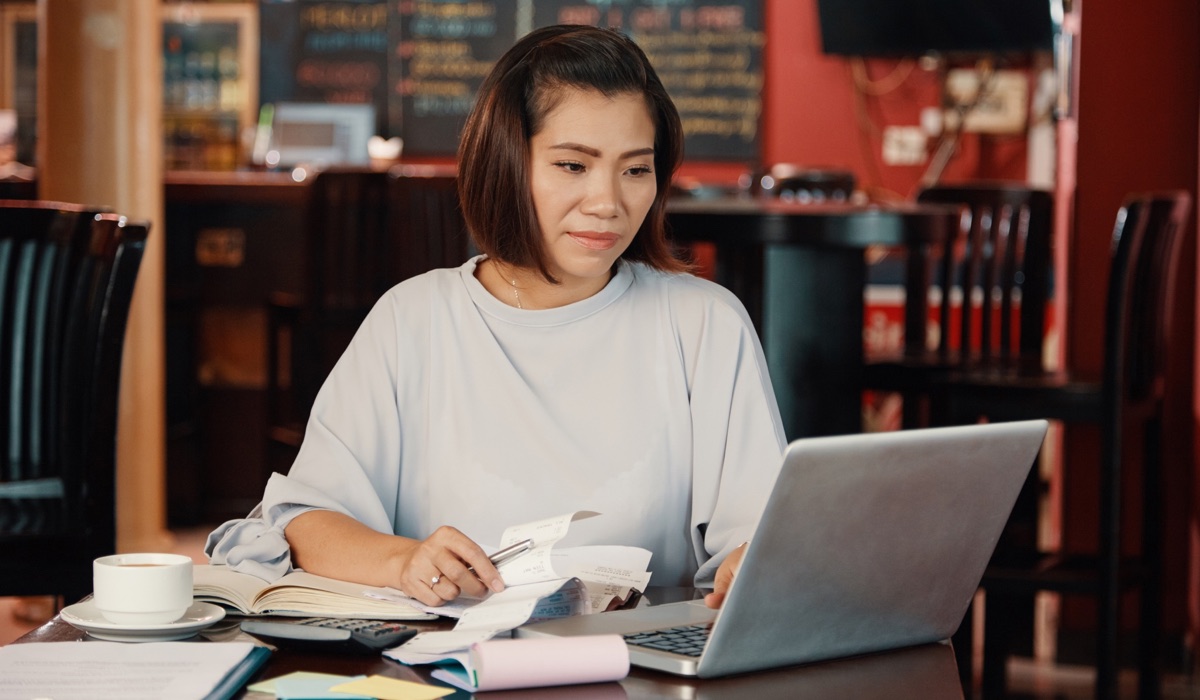 How Do I Create an Invoice Email Template?
One of the most important things about your template is that it is relevant and personalized to your business or work. It should reflect the type of work that you do as well as the type of relationship that you have with your client.
Your email should also be generic enough that it can be applied to most or all of your clients, allowing you to simply make quick changes when necessary before sending it off. Once you're ready to design your email, you can follow the below steps to create the perfect template for you to send to your clients. It can be a hassle to make invoices from scratch, so having a generic example can make the process much faster.
Keep Your Invoice Email Professional and Simple
The purpose of this email is to send your invoice to your clients: it doesn't need to contain much other information. For the sake of your own time as well as your client's, all you need to include is a brief message thanking them for their business, and outlining that you have attached an invoice for your work. If you want to get paid on time, it helps to use an email that is short and to the point.
A better way to manage your finances
With Hiveage you can send elegant invoices to your customers, accept online payments, and manage your team — all in one place.
We recommend that you include all of the relevant information in the email subject line. When it's time for you to send your invoice, ensure that you have included everything that the client needs to know in order to recognize that you are invoicing them. Otherwise, they might not even realize that you have sent an invoice, thus inadvertently delaying your payment.
What Do You Write in an Invoice Email?
Your invoice letter should include the work that you have completed for the client. You should outline whether you charge per project or time worked. In addition, you should include your rate, so that the client is clear over how much you are charging.
As mentioned above, you should include all of the most important information in the subject line. Include the invoice number and the due date in the subject line when you write your email. This way you can make sure that your client knows exactly why you are contacting them, and that it's time for them to pay you for your services.
Invoice Email Format
Your invoice letter or email should begin with a greeting. You should also include a brief message, in case you haven't communicated with the client for a while. Then, you should inform your client that you are getting in touch to invoice them for the work you completed and that you have attached the document to the email.
We strongly recommend that you attach your invoice as a document, instead of including it in the body of the message. PDF is generally best, as it works on all different kinds of devices and operating systems, and you can avoid compatibility issues. If you send the invoice as an attachment, your client can easily print it out and save it if they need to.
How to Personalize Your Invoice Email
It's recommended to personalize your email so that the client doesn't feel like they have received a generic invoice letter. When you send your invoices via email, you should include a personalized greeting, so your client knows that you have put some time and effort into reaching out. If you feel that it's appropriate, you might also want to include a personalized message in the body of the email.
How to Write a Cover Letter for an Invoice
If you have worked on a larger or more complex project for a client, it might be appropriate for you to include a cover letter with your invoices. This invoice letter is an opportunity for you to outline your rates, the work you have performed, as well as breaking down your rate and explaining why you have charged the amount that you have charged.
Make sure to include your business name or company name in the invoice letter. You should also include a timescale of the project you have worked on, including the start and end dates. Then, you should break down each task you completed as part of the project and how much you are charging for this. If you charge per hour or day, then include this as part of the breakdown as well.
Invoice Email Template
If you're wondering how to write an invoice email, you can try using the following invoice message example:
Dear [client name],
I hope you are well. Please see invoice attached [ invoice number] for [completed project]. The invoice is due by [date].
Please don't hesitate to get in touch if you have any questions, or would like to clarify anything.
Best regards,
[Your name]
Note that this invoice email message example is brief and clear. There's no need to include unnecessary details or conversation unless you have a very close relationship with the client and feel that it would be appropriate. This is, of course, at your own discretion.
How to Write a Past Due Invoice Email
If your client has not paid on time, you may need to contact them again to follow up on the payment. It can feel awkward to contact a client repeatedly over the same issue, but you need to get paid for the work you have performed for them.
Be Polite But Firm in Your Invoice Message
Your client may have an explanation for why they have been unable to pay you on time. Regardless, you shouldn't let them avoid paying for your work. Chasing payment is unfortunately a common grievance when working as a freelancer. Make sure that your email is polite but firm. If this is the first instance that you're contacting your client to follow up with them, there's no need to be overly personal.
How Do I Send an Invoice Through Email?
If you're going to send an invoice via email, it's best to include it as an attachment. You can also use an invoicing software to generate invoices, as this makes the process easier. Also, you use an email to send a link to an invoice that you have generated through services like Paypal.
Alternatively, you can generate an invoice and then include it as an attachment in the email. Make sure to include the relevant information in the document, like the name of your business, the amount you are charging, and the invoice number.
How Do I Write a Formal Invoice?
Ensure you include all of the relevant information that your client needs to know to pay you in your invoices. For example, you should write your company name or business name, as well as the method of payment they should use. You can also include a breakdown of services rendered.
It's often best to break down each service into an item, and then outline how much you charge for each item. This is the clearest way for your client to see how much you charge, and why. When it's time for them to pay you, itemizing your services also makes it much easier for the client to know how much they owe. If you fail to do so, you may find that certain clients try to dispute the amount that you've changed, and this causes unnecessary delays. Unfortunately, this is often part of freelancing, but if you break down the information as clearly as you can, then you limit the chance of this happening as much as is reasonably possible.
Automating Invoice Emails with Hiveage
Tools like Hiveage helps you automate the process of creating invoices and emailing them to your clients. This makes the process very straightforward and significantly reduces the hassle for you. By using software to automate this process, you can limit the amount of energy you need to spend on admin work and creating documents and focus instead on actual work.
By automating your emails, you can ensure that they all meet the same standard, and always include the most relevant information. You don't need to worry about accidentally leaving out vital information, such as a unique invoice number or payment details. A reliable invoicing process set up with the right tools will ensure that your small business finances remain healthy.
Join thousands of business-savvy entrepreneurs on our mailing list.
Curated emails that'll help you manage your finances better.