Fast & Simple Online Invoicing
Send invoices online with your branding, and make it easy for your clients to pay you on time.
Whether you're a freelancer or small business, Hiveage makes online invoicing quick and easy. Show your customers that your accounting process is professional and organized with our invoicing app. Don't let things slip through the cracks and miss payments.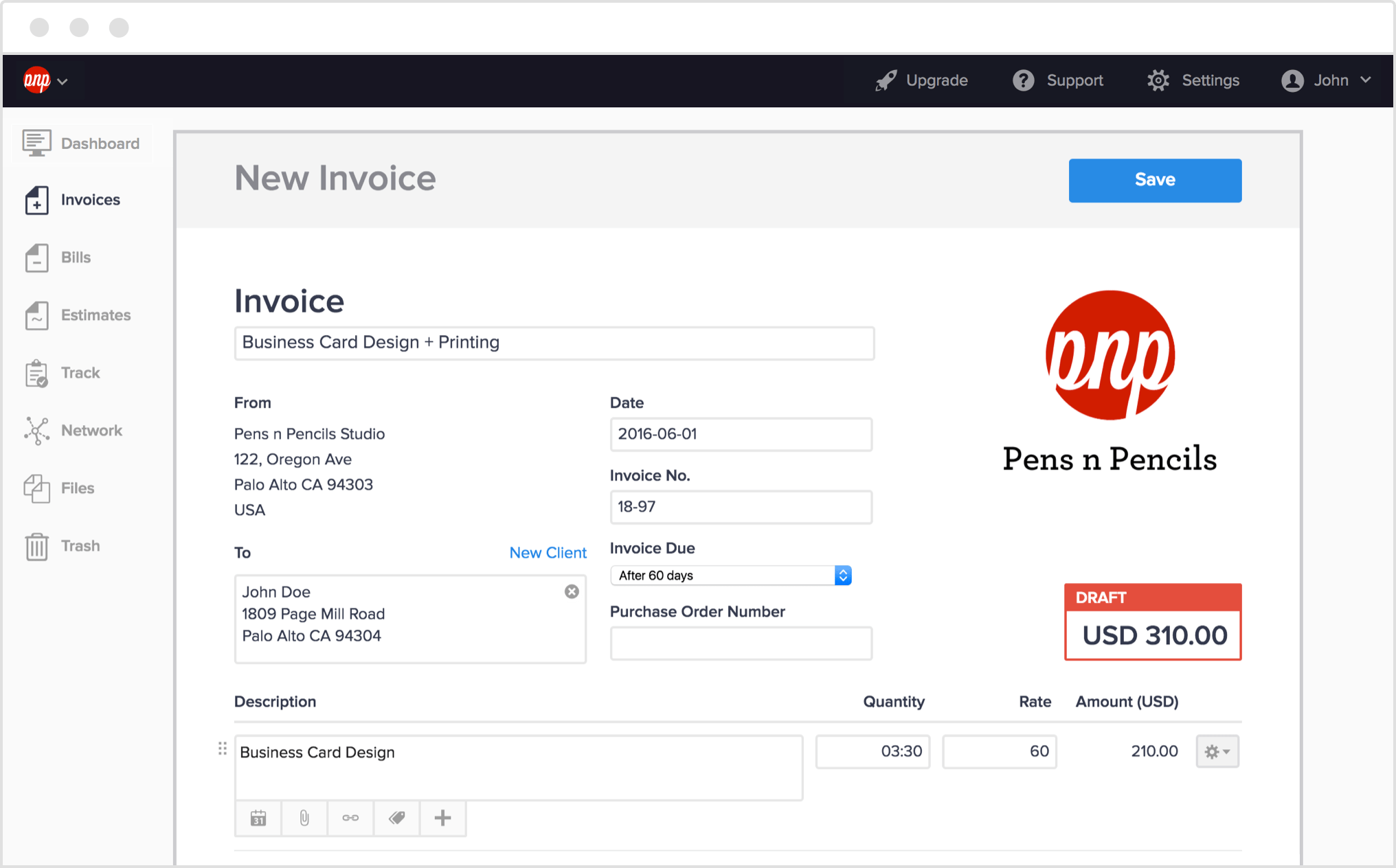 Send invoices quickly
Hiveage invoices are quick, easy and optimized for your convenience, with an elegant design guaranteed to impress your clients. Simply add your data (whether as line items, time tracking entries or expenses) and send invoices out with one click. Or start with an estimate and magically convert it into an invoice in seconds.
Promote your brand
Impress your clients with your custom and professional invoices. Custom branding means that every invoice of yours can be personalized to carry your company logo and details. After all, it's your business, not ours!
Track invoice status
Let Hiveage manage your client's invoices for you. With Hiveage's clear invoice status labels, it's easy to track which of your invoices are saved as drafts, sent to the client, viewed by a client, or have received full or partial payments.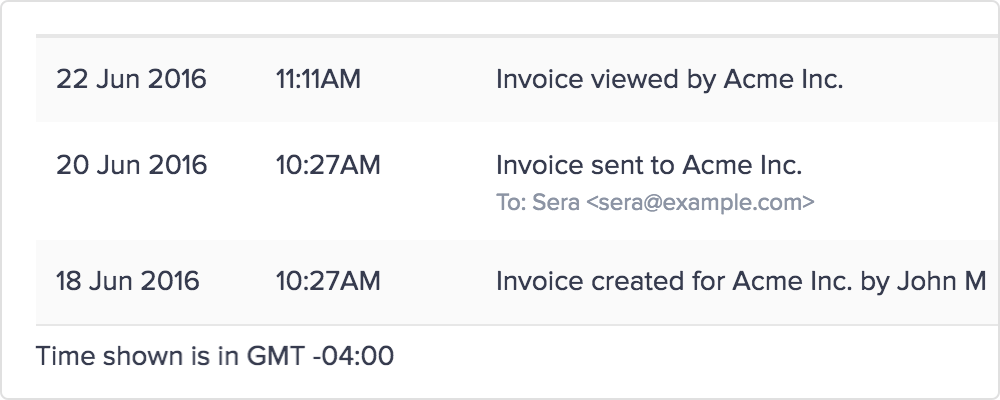 Flexible taxes, discounts and shipping
Tired of remembering to factor in all those extra taxes and fees? Save unlimited taxes, discounts and shipping charge entries in Hiveage, both as percentages and fixed amounts, and quickly add them to your invoice line items or sub total. Don't worry, we'll do the math for you.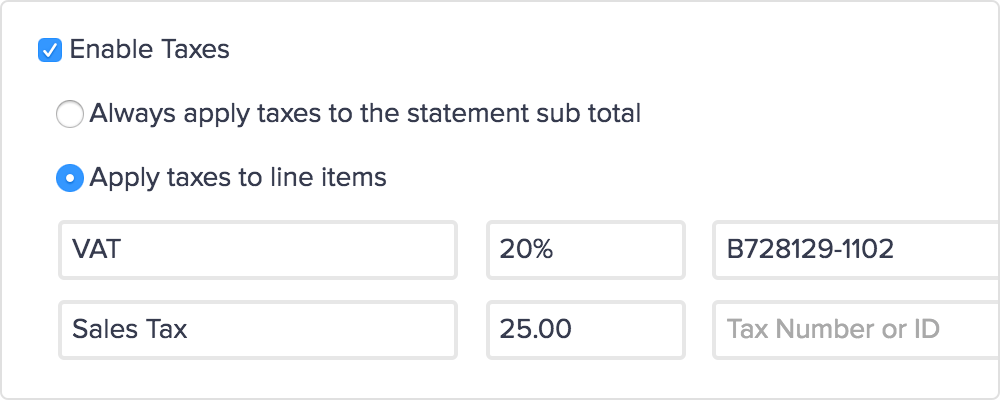 Send payment reminders and receipts
Save yourself the time and hassle and automate your client communications! Whether you need to remind a client about a payment or thank them for settling a bill on time, Hiveage can do your invoicing related correspondence for you.
And much more ...
Hiveage supports invoicing in multiple currencies, file attachments, tags for easy organization, text formatting with Markdown, PDF copies of your statements, integrations with our other features and much more. Explore the possibilities!