Track Time
Manage tasks, track the time you spend on them, and charge your clients for tracked work.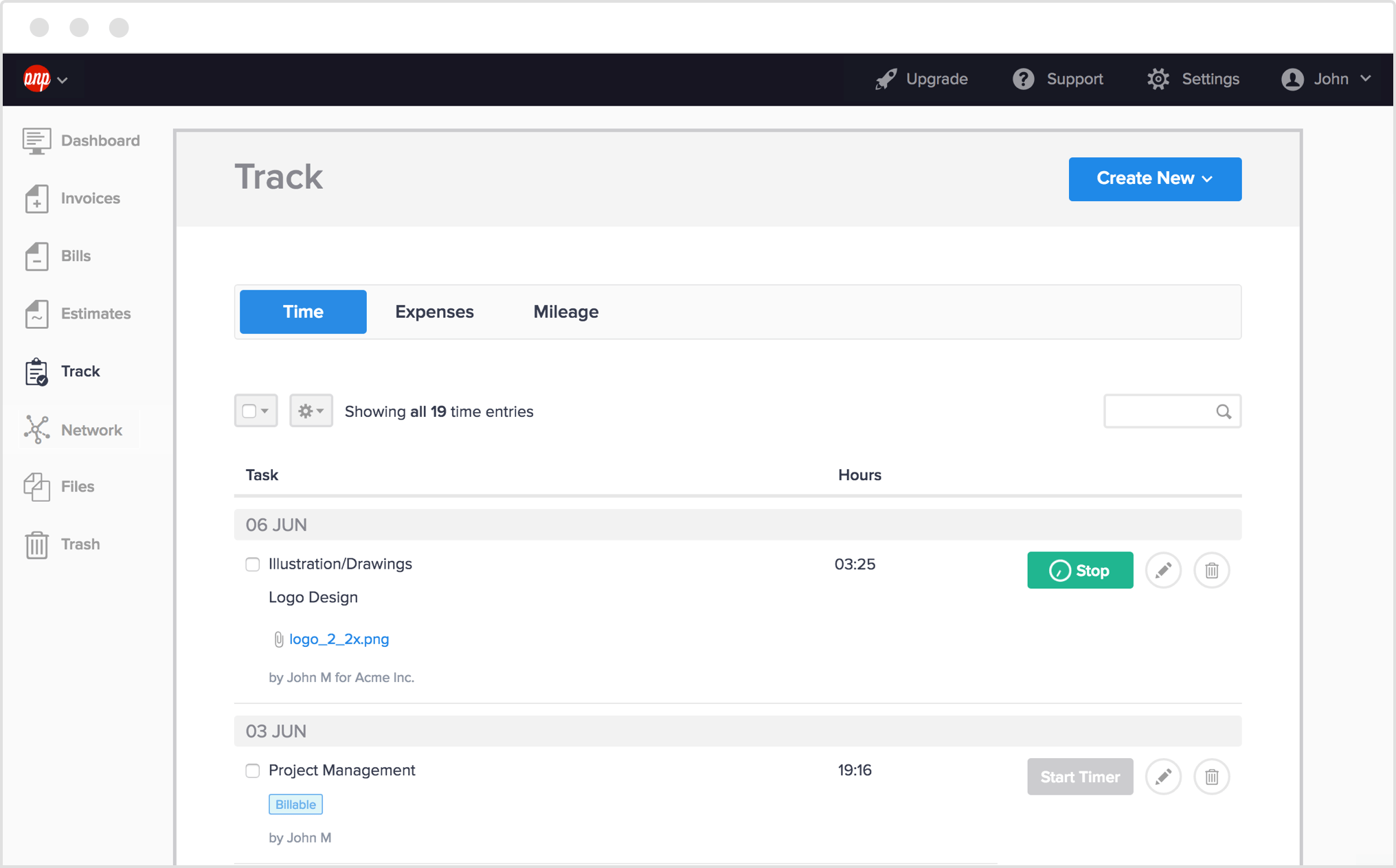 Manage your tasks
Our time tracking software lets you save your tasks for reuse. With Hiveage's nifty Saved Categories option, you can quickly create new tasks based on your saved templates.
Online time tracking in real time
Simply start the timer when you start working on the task. Pause when you take a break, restart as you like, and complete the task to finalize the entry. Available with all our pricing plans.
Set billable rates
Do you have different types of tasks that need to be billed at different rates? With Hiveage, you can set billable rates to manage them all easily. That's time tracking, simplified.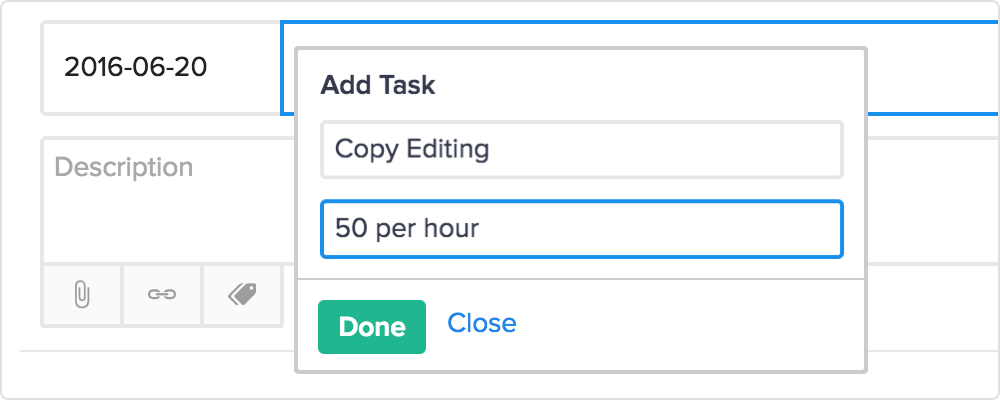 Attach files, set taxes and add tags
Save all details associated with a task by attaching files and categorizing with tags. Set taxes per task for accurate billing.
Quickly convert to invoices
When you're done, select the tasks you want and quickly generate invoices, estimates or bills with them as line items.
Explore the integrations with our other features and much more.