Track Expenses
Expense tracking for all of your business needs. Track expenses for your own accounting and convert expenses to bill your clients.
From a cab ride to lunch with a client, creating expense reports and sending them off has never been this easy. Track with ease, and convert to an online invoice instantly.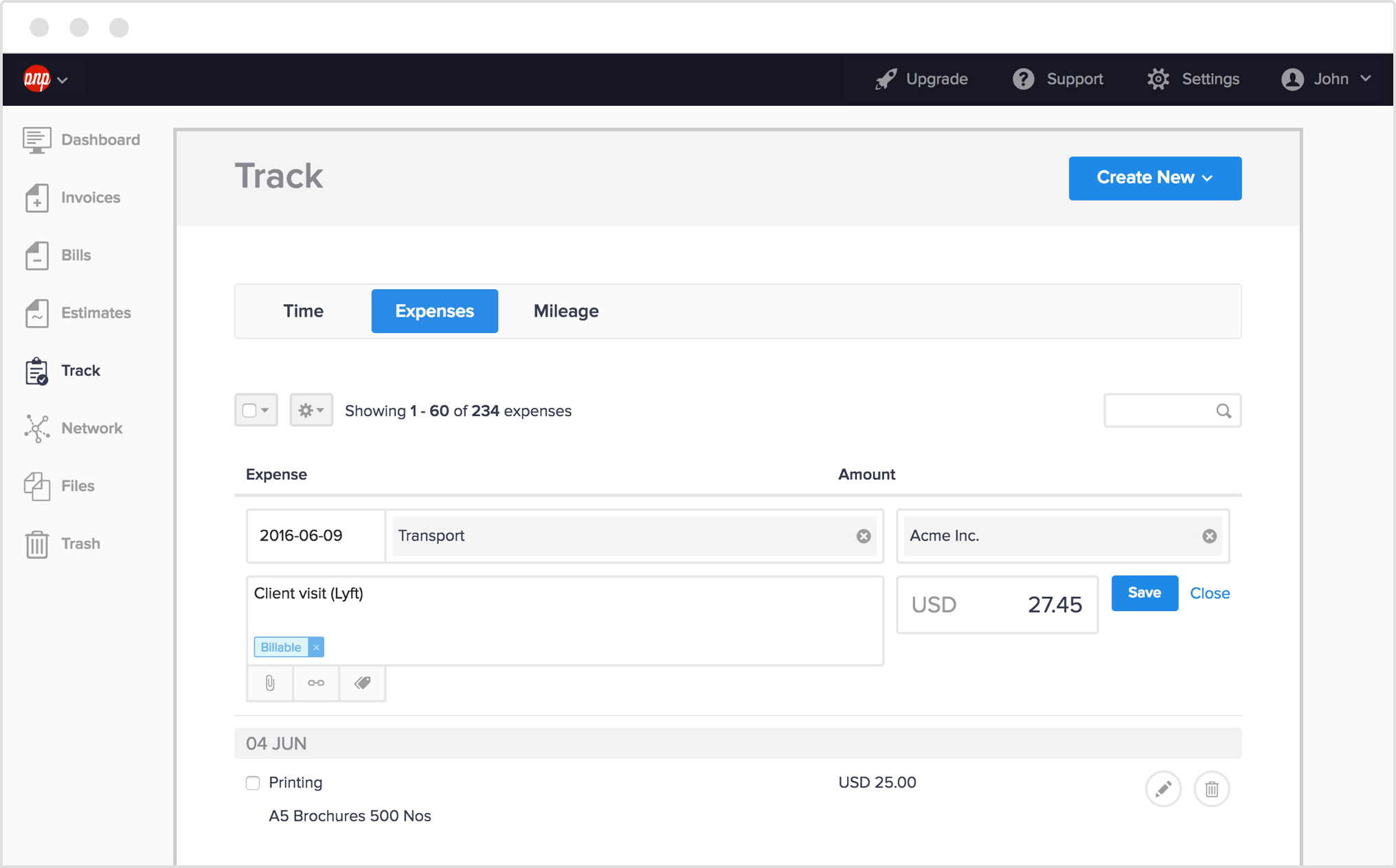 Categorize your expenses
Create saved categories for your most common expense types and use them to quickly add new expense entries.
Attach files, set taxes and add tags
Save all details associated with the expense by attaching files and categorizing with tags. Set taxes per task for accurate billing.
Easily mark as billed
Already billed for an expense? Effortlessly mark expense entries as billed without having to create statements.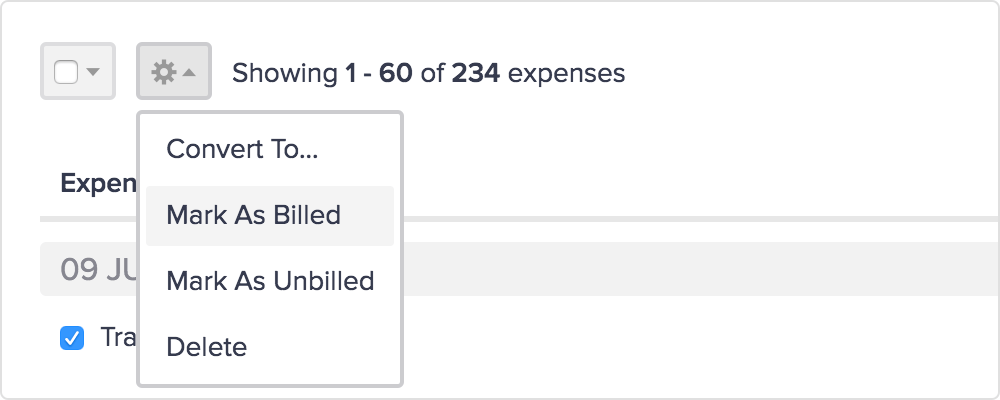 Quickly convert to invoices
Select the expenses you want to bill for, and quickly generate invoices, subscriptions, estimates or bills with them as line items.
Track incoming invoices
Why can't paying out be as easy as getting paid? It can! Using our nifty Bills section, you can record all your outgoing payments as well.