Easy & Elegant Estimates
Prepare quotations for your clients and get their acceptance online in an instant.
Send detailed estimates, and keep your clients informed about the valid period by sending expiration notices. When they accept your quote, easily convert it to an invoice.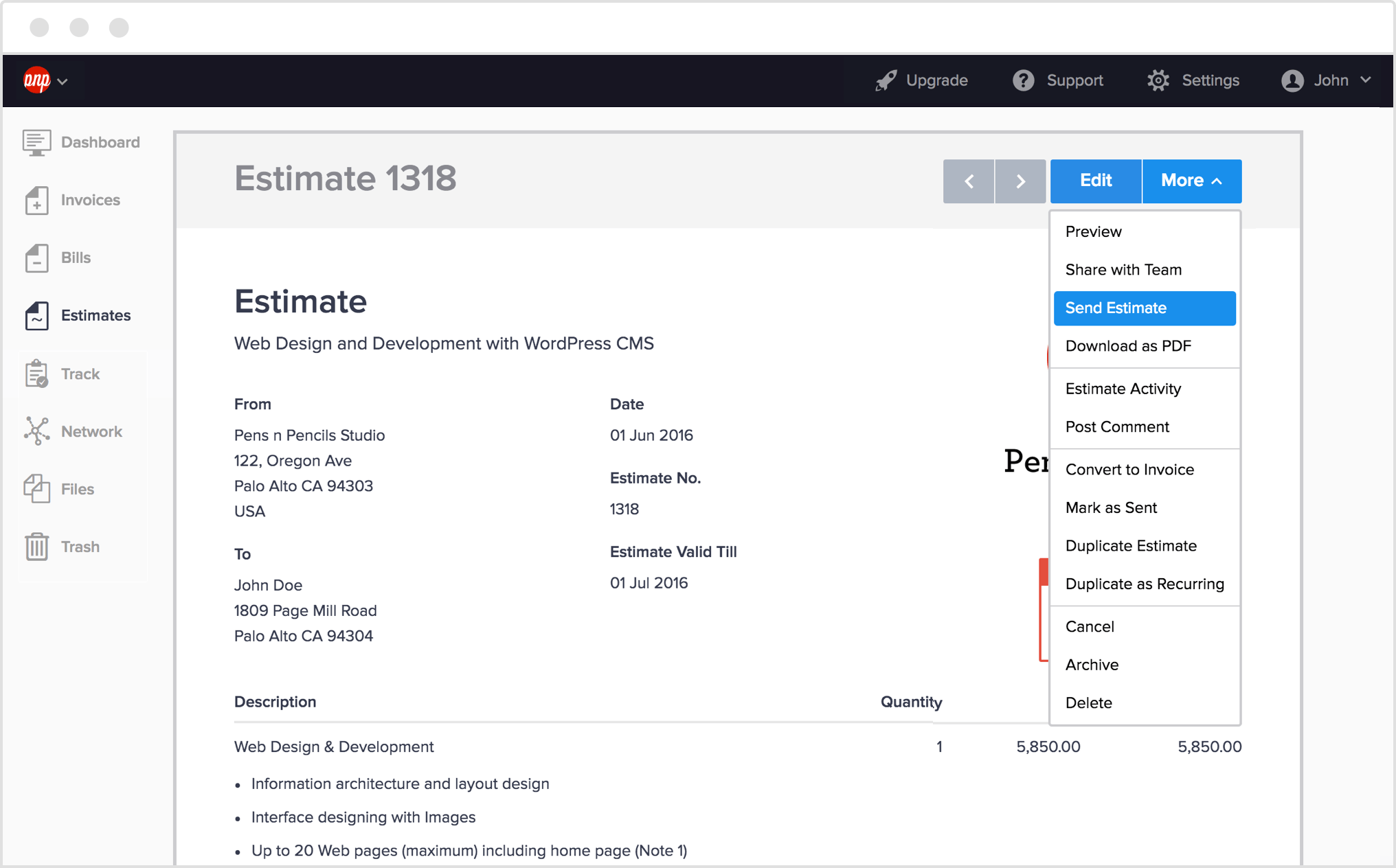 Get online acceptance
Encourage action: let your client view and then accept your quotation online, with a simple click of a button.
Convert to invoice
Save time and effortlessly generate invoices based on your estimates with Hiveage's quick "Convert to Invoice" option.
Set expiry dates
Worried about an estimate overstaying its shelf life? Set an expiry date and keep your client informed about the valid period.
Send expiration reminders
Keep your clients in the loop after sending an estimate: let them know when it's about to expire so that they can decide on time.