Online Invoicing and Billing Software
Hiveage helps you get your finances out of the way, so you can focus on the important stuff.
Using our secure cloud-based platform, small business owners save an average of two days per month—and a whole lot of stress!—by reducing the costly, time-consuming administrative tasks associated with invoicing and billing.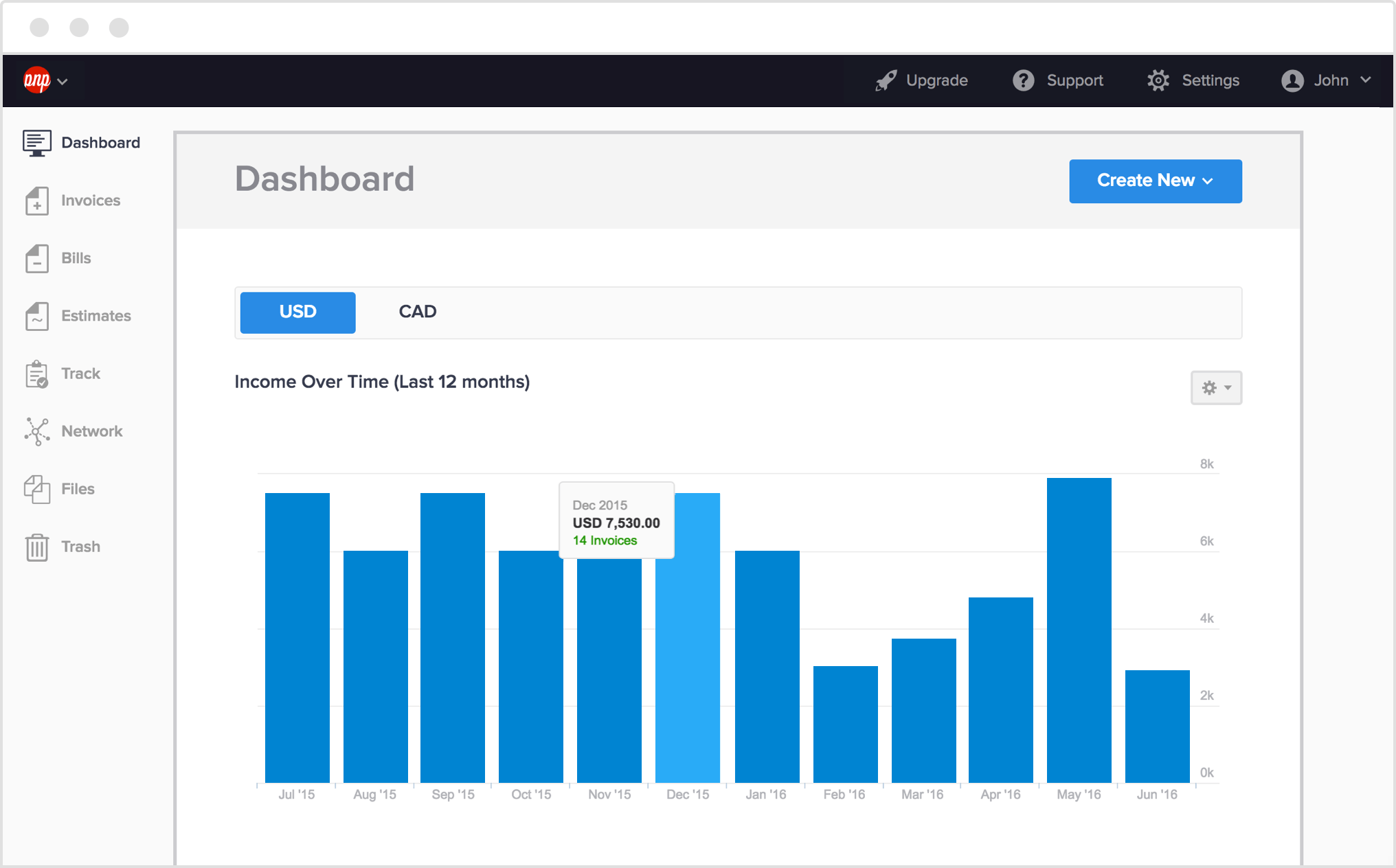 Send professional online invoices with your branding, and make it easy for your clients to pay you on time.
Prepare quotations for your clients and get their acceptance online in an instant.
Hiveage seamlessly integrates with more than a dozen popular online payment gateways to serve clients from all parts of the world.
Stay on top of your finances with up-to-date reports on monthly summaries, year-to-date income and expenditure as well as accounts receivable and payable.
Charge subscriptions and recurring fees with ease. Send invoices manually or automatically for recurring payments, or auto-bill your customers.
Grant different levels of access to your staff, and even manage multiple teams and businesses, with a single Hiveage login.
Whether you're doing an on-site visit or logging hours at home, billing for time is now just a click away.
From a cab ride to lunch with a client, creating expense reports and sending them off has never been this easy.
Do miles or kilometers matter to your business? You're in luck. Hiveage now handles billing for distance.
Check out the full list of features to learn more about how your small business finances can be managed easily with Hiveage.