7 Reasons to Use Cloud Based Invoicing Software
The future of invoice is headed towards automation and innovation, and the cumbersome traditional way of handling payment processes is being balled to the bin.
Zion Market Research predicts that the worldwide e-invoicing market will reach $20,529 million by 2026, with a compound annual growth rate of 20.4% in the period between 2019 and 2026. This upsurge is mostly driven by companies' incorporation of cloud-based technologies, which cuts down costs, boosts efficiency and fosters sustainable business growth.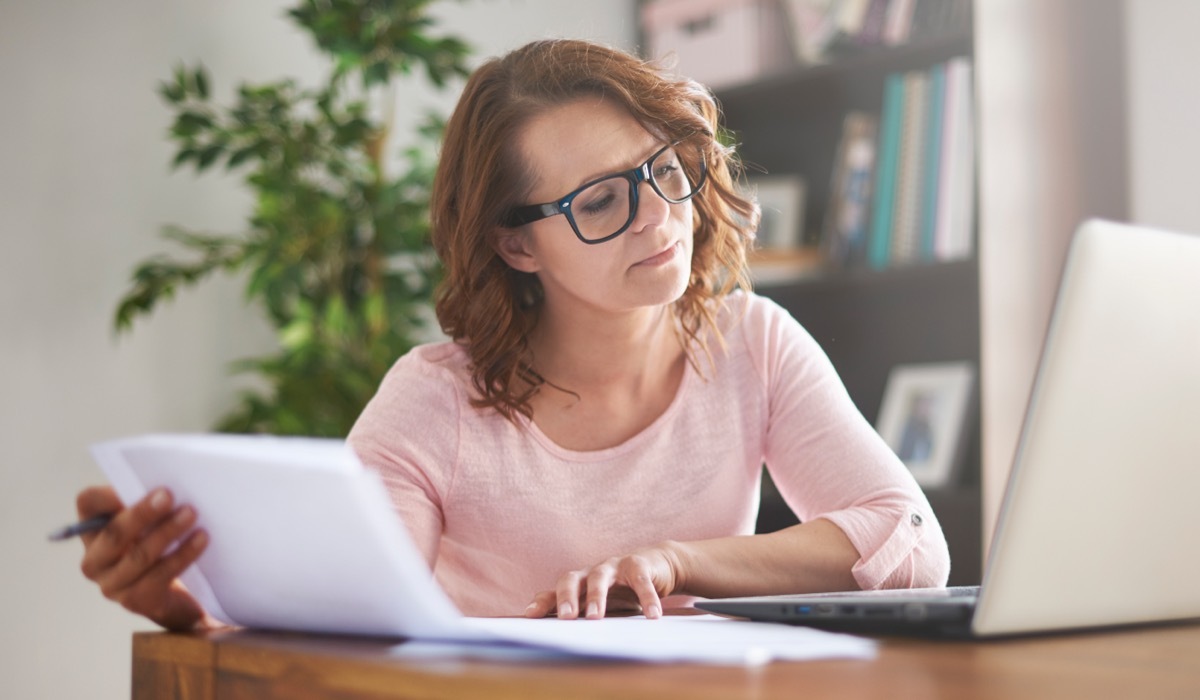 The first step towards embracing this path to the future is acquiring the right cloud based invoicing software in the market for your business. A simple invoice software allows your small business to take care of more customers in a shorter span of time with less expenses leading to faster payment cycles, and that's just the beginning.
Here are 7 benefits of billing and invoicing software:
1. Manage clients effectively with cloud based invoicing software
The goal of every business is to have stellar customer service. When it comes to invoicing, a good way to guarantee that your patrons are satisfied is by making sure they're never left out of the loop by giving them a prompt heads up on price estimates, account declarations, and cost reports, among others. You can accomplish this by enlisting the help of the best invoice software for small business.
Apart from this, one of the benefits of billing and cloud based invoicing software is also having quick undeterred access to information, which enables you to swiftly and conveniently supply relevant reports for your clients. Transparency is a big factor in bolstering trust, and the right platform can inspire and drive customers to rely more on your business. All this ensures that you get paid faster.
2. Stay on top of your finances without relying on paper invoices
Cashflow management is critical when it comes to operating a small business. It's all about the money going in and out of your enterprise. If the cash coming in is bigger than the cash heading out, you can safely say that your venture is financially healthy.
You can easily determine this with billing software for small business. When organizations analyze their cashflow, they discuss it on the grounds of operations, investments as well as financial activities.
Cloud based invoicing software can nail your company's record-keeping processes by providing you with the precise and latest figures on your cashflow. Its features are targeted to make cash management stress-free for users, so that they focus on what matters most: successfully running their business and providing the best items and services for their customers.
A better way to manage your finances
With Hiveage you can send elegant invoices to your customers, accept online payments, and manage your team — all in one place.
3. Cloud Based Time tracking and Expense Tracking
A simple billing platform does more than create an invoice for a small business. It can also track both time and expenses with regards to your items or services, facilitating easier project management.
The best billing and invoicing software allows you to keep an eye on the time you spend accomplishing your work. The time tracking function is easy to grasp: once a user is ready to begin their task, they can simply hit the timer. When they need to take a break, they can put it on pause, and if they're not satisfied with their work, they can choose to begin again. Once an assignment is completed, they can finalize the entry and kill the clock.
In the light of a global pandemic, this feature can definitely help employees solve their performance issues on how to work remotely from home.
It's also extremely important if you're a small business with billable rates. You can use the recorded time to fairly charge your clients, which simplifies tracking processes and increases both customer transparency and client trust.
As for expenses, a simple invoice software can monitor costs for your venture's ledgers and conveniently convert costs to charge your clients.
With a reliable platform, you can store necessary information linked to the expense through attaching documents and sorting them out with the appropriate labels. You can even put down taxes for a more precise billing, and once a payment is charged, you can seamlessly classify an entry as billed without crafting an unnecessary declaration.
4. Keep tabs on billing commitments
In order to not miss out on any due payments, you can rely on cloud based invoicing software to automatically follow up on unfinished transactions according to your billing preferences.
It can also automatically send payment reminders to your patrons, so you no longer have to worry about late payments or chasing customers. Should payments get delayed, your application can also schedule automatic payment reminders.
Apart from these, you can also use your platform's features to improve your cashflow by monitoring transaction dates, customer profiles, amount due, amount paid as well as partial and pending payments.
One of the key advantages of using an invoicing tool is the ability to automate some aspects of the billing process: you can easily handle subscription billing (also referred to as recurring billing) and recurring payments on a schedule, by using recurring invoices. Since there is no manual process or paper invoices to deal with, it also makes it much easier to handle unlimited invoices.
5. Oversee staff and establishments with a single sign in to the billing software
Taking care of billing and invoicing is no easy task. Such a heavy workload demands teamwork, which you can facilitate and foster through a simple invoice software.
One of the benefits of cloud based invoicing software for small business owners is the ability to speedily and conveniently assign billing tasks to staff. You no longer have to bounce from department to department or manually send emails to each team member. With your tools, you can even assign significant roles to your staff which bears weight to their access levels. You can appoint members to be administrators, contractors and managers, so that your operations maintain a sturdy hierarchy.
Moreover, the best invoice software for small business is geared towards collaboration and makes sure that work is stress-free for your staff. Its solutions allow you to share bills, invoices and cost predictions to your staff and supplies you with space where you can discuss these pertinent files.
If you're a small venture with multiple establishments, the best cloud invoicing software can handle your enterprises' finances with just one account, so you don't have to purchase another platform or create a new profile for your other endeavors.
6. Accommodates online payments as well as offline transactions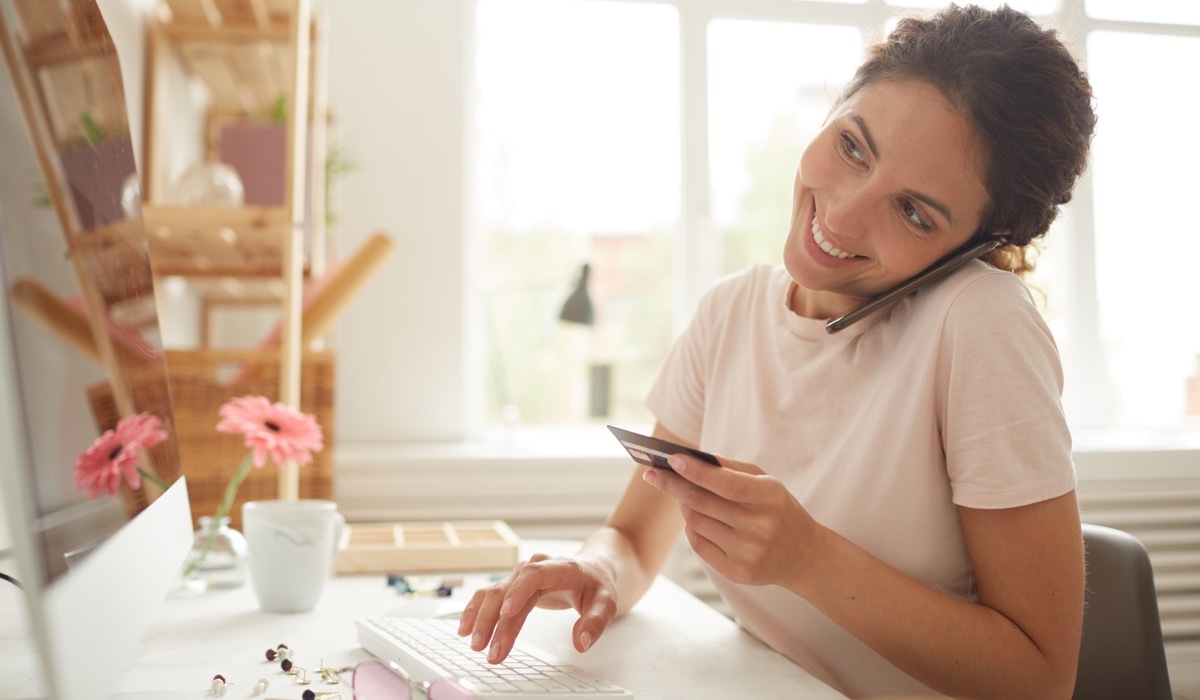 A lot of organizations and consumers look for instant payment options such as credit and debit cards. Enterprises that offer various payment methods receive payments faster, as per Small Business Trends.
To get onboard with this trend, you need to get the best cloud based invoicing software for small business which allows you to accept online payments, using payment gateways such as Paypal, Square, and Stripe, to cater to customers worldwide.
All you have to do is pick the service that suits your company, and you can instantly create an invoice for your small business. You can also accept and incorporate several payment gateways to increase timely payment opportunities.
Retailers who have delved into the world of online payments also know that consumers are always concerned about their security online. The best invoice software for small business has taken care of that by implementing security protocols and measures that operate at a similar level with online banks. That way, you can guarantee that your data is protected from prying eyes and unwanted entities.
For customers who need or prefer to complete their transactions without digital intervention, the best billing and invoicing software also allows you to receive cash and check payments, which you can document alongside your online settlements.
If you use a cloud based invoicing software to hand out invoices, it's a breeze to provide payment options. It's a bonus for customers' purchasing experience, and it's handy for small businesses that are prone to coming across cash flow concerns stemming from late payments.
7. Eliminate software installation with billing and invoicing software
Lastly, because cloud based invoicing software is hosted on your provider's servers, you can access your platform online anywhere and anytime. You can also skip the software installation process that comes with on-premise solutions.
For the Consumer
Although all companies have their own products and objectives, they're united by a common thread: paying customers. Their patrons require bills and invoices for goods they purchased or services they hired, which is why if you really want to give the best for your buyers, you should really consider equipping your small business with billing and invoicing software.
If you're only starting out or you haven't expanded yet, we recommend that you get a simple cloud based invoicing software because that will be all you need.
Join thousands of business-savvy entrepreneurs on our mailing list.
Curated emails that'll help you manage your finances better.