Better Recurring and Auto-billing Workflows
At Hiveage, we're always at our drawing board looking for ways to make your online billing experience better. Today, we roll out some changes that have come about as a result of these ongoing discussions.
Recurring Billing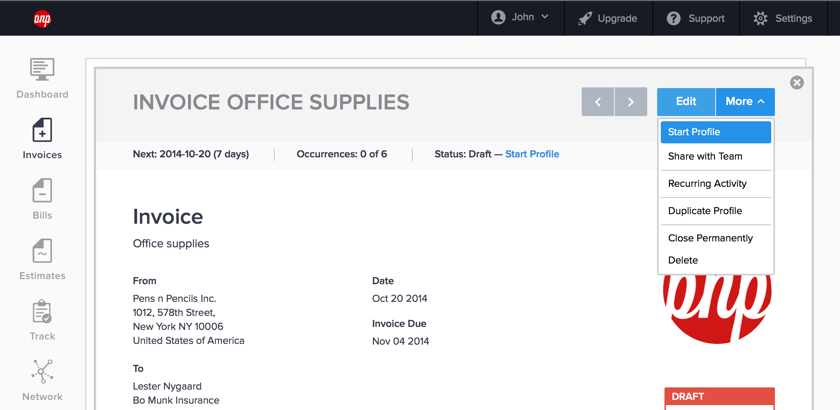 Basically, recurring profiles no longer just send out invoices when you save them. This makes it way easier to manage them, as you can create as many as you like in advanced without worrying that they'll start sending out invoices. Now, you have to hit the Start Profile button if you'd like the profile to start sending invoices.
Delivery Options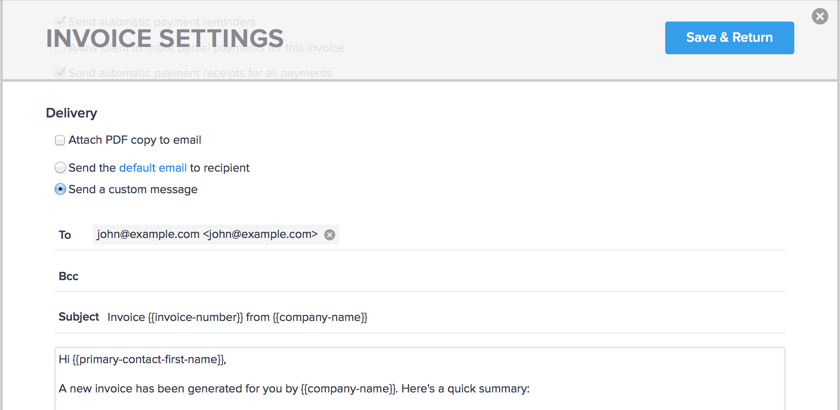 Our invoice delivery options have been fleshed out as well (access them via Invoice Settings > Delivery!), and you now have the option to set a custom message and email contacts for each invoice, which can then be carried over when you duplicate it. It's a great way to keep your outgoing message consistent for each client!
A better way to manage your finances
With Hiveage you can send elegant invoices to your customers, accept online payments, and manage your team — all in one place.
These fixes are small, but we hope they make your invoicing at least a little better. We're all about incremental changes here at Hiveage, so if you ever have an idea that you think would make Hiveage more awesome for you, please don't ever hesitate to get in touch.
Join thousands of business-savvy entrepreneurs on our mailing list.
Curated emails that'll help you manage your finances better.