5 Tasks You Can Automate to Streamline Your Freelancing
As a freelancer, you're a business of one. In addition to working on projects for your clients, you also have to manage many day-to-day tasks. You likely have to balance providing excellent customer service, marketing your skills, billing your clients, and much more.
Fortunately, you can automate some of the tasks you need to get done in order to succeed. This will save you a lot of hours in the long run, giving you more time to dedicate to your clients' projects, and even take on additional work to boost your income.
In this article, we'll explain the benefits of automating some of your daily freelancing tasks. Then we'll share five aspects of freelancing you can automate, and provide suggestions on how to do it. Let's jump in!
The Benefits of Automating Daily Freelancing Tasks
When we talk about automating the day-to-day responsibilities associated with your work, we essentially mean setting up systems to handle certain tasks with minimal interference on your part. You'll still need to look in on these tasks, but most of the legwork will happen automatically.
A better way to manage your finances
With Hiveage you can send elegant invoices to your customers, accept online payments, and manage your team — all in one place.
Setting up the systems to handle your daily tasks will take some time. You'll need to configure settings, craft templates, and create accounts to get connected on certain platforms. However, in the long run, these things will save you hours every day by taking care of your emails, invoices, and more.
Apart from simple convenience, the most significant benefit of automating some of your daily tasks is the time it saves. When you spend less time searching for new clients and promoting yourself on social media, you can spend more time on projects for your clients.
This means you'll be able to get through assignments and move on to the next one more quickly, enabling you to take more gigs and make more money. Or, if you provide ongoing services, you may be able to free up some time to juggle an additional client and boost your income that way.
5 Tasks You Can Automate to Streamline Your Freelancing
While there are many tasks you can automate to save time, we feel the five listed below will make the biggest impact on your freelancing career.
1. Processing Your Emails
Timely responses to clients are important. After all, you want to show you care about your clients' projects and maintain your solid working relationship. However, it can be difficult to get through a full inbox and still have time left in the day to tackle your actual work.
If this situation seems familiar, it's probably time for you to set up some canned email responses. By adding these templates to your email account, you can quickly access, customize, and send them off instead of typing out the same messages over and over.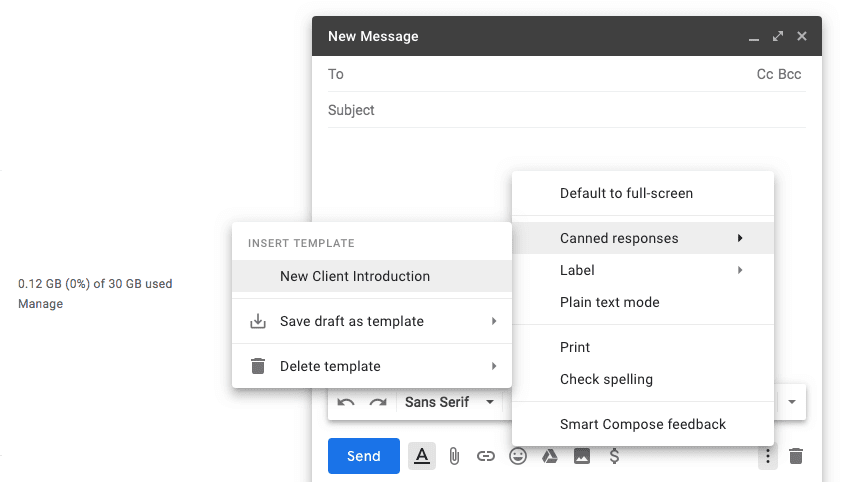 Popular email platforms such as Gmail will enable you to easily created canned responses. We suggest writing templates for your most frequently sent messages, such as new client introductions, meeting requests, and emails asking clients for information or materials.
2. Posting to Your Social Media Accounts
Having a strong presence on social media can help you promote your services and reel in new clients. However, in order to do this successfully, you'll need to post regularly and on a variety of platforms, which can get time consuming.
If you think the payoff will be high enough, you can invest in a social media management service. Many of these platforms – including Hootsuite, Buffer, and CoSchedule – enable you to set up automated posts to all your accounts.

By using post templates, curating content, and scheduling posts at optimal times, you can make the most of your social media accounts while doing less work. You'll speed up the process by managing all your accounts from one platform, instead of bouncing from one to the other.
3. Sending Recurring Invoices
If you provide ongoing services to any of your clients, you probably find yourself creating the same invoice over and over again each billing cycle. By using an online invoicing platform that supports recurring invoices, you can save yourself time and take a tedious task off your to do list.

With Hiveage, you can not only create recurring invoices but also set them up to send automatically. If you want to see each bill before it's sent, you can easily configure alerts to review and send your invoices on time instead. The entire process is simple and easy to implement.
4. Sourcing New Clients
Tracking down new clients is an exhausting but necessary part of freelancing. It's especially important to stay on top of this task, since putting it off could result in you running low on work. Less work means less income, and you don't want to wind up in a situation where you can't pay the bills.
One way to keep your client search going is to set up Google Alerts. You can easily configure your settings to determine how many alerts you receive, how often your receive them, and even what part of the world they're from.

By creating alerts for job listings related to your field, you can minimize some of the time you spend searching for postings. Instead, you can just pick through your alerts and respond to the most promising ones.
5. Tracking Your Time and Expenses
As a freelancer, tracking your time and expenses is crucial to billing your clients as well as filing your taxes. The last thing you want is to make a mistake that costs you income or results in an audit by the Internal Revenue Service (IRS).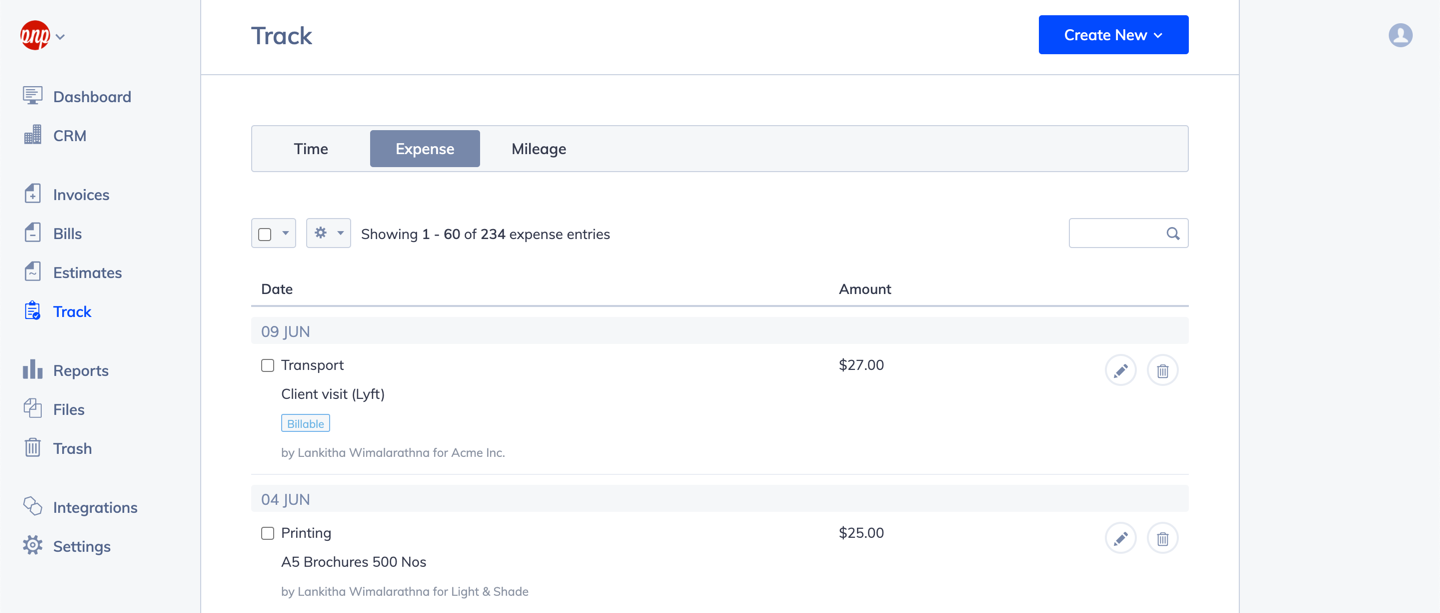 At Hiveage, we offer time tracking and expense tracking services. You can also use these features to automatically generate invoices, so you won't even have to take the time to add the information to your clients' bills. This will help you cut down on mistakes and make sure you have all the records you need.
Conclusion
By automating some of your daily tasks, you can open up your schedule to take on more freelancing gigs. Plus, you can improve the quality of your work by directing more of your energy towards your clients' projects.
This post has looked at the following five tasks to save time and make more money as a freelancer:
Processing your emails.
Posting to your social media accounts.
Sending recurring invoices.
Sourcing new clients.
Tracking your time and expenses.
Do you have questions about automating your freelancing? Let us know in the comments section below!
Join thousands of business-savvy entrepreneurs on our mailing list.
Curated emails that'll help you manage your finances better.