5/5 Small Business Interview: Respect for Clients and Your Work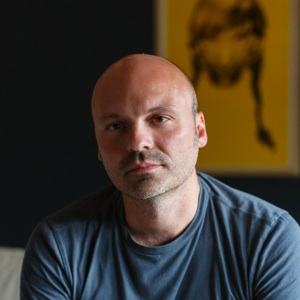 Brad Hodgson runs his own media firm that focuses on creative motion work. A busy small business owner who shuttles between Austin and Kansas City for work, Brad knows what it's like to chase a dream. In this 5/5, we talk to him about his studio and how he runs it.
Tell us a bit about Perfect Form and how it came to be.
Perfect Form is a design-driven graphics shop that focuses on 2.5D and 3D creative motion work. Throughout the years of working in studios, I noticed that the large machine rooms were becoming more obsolete as things moved from tape to an all-digital workflow. I saw the opportunity to open a small shop that embraced this new way of working. From ingest to delivery, I could work with a file-based system, sync things across multiple machines, and so focus most of the energy on the design aspect of the post-process which is what I obviously love most about what I do. So, I started Perfect Form with the intention of providing creative direction and design-heavy animation for clients at an affordable price without the overhead.
I just wanted to do what I love in my own format.
We are part a collaborative system called BLK MKT here in Austin that is a group of individual companies that can work together in the post-production workflow, so clients always have access to the different parts of that post process. Perfect Form is me and my producer as the core team, and then we bring in help when we need it. It has worked well so far, as I like to have my hands on the projects in most cases. That may change as we continue to get busier, but for now it works well… I just stay really busy.
You guys operate out of Austin and Kansas City. Why those two cities, and how has working in them shaped the way you do business?
I love seeing boutique companies doing what they love, in a small capacity.
Before moving back to Austin, I worked in Kansas City for a studio. Once I started Perfect Form back in Austin several years later, some of those KC clients brought me work… so, I sort of go back and forth between KC and Austin… though, most of the actual work happens at my studio in Austin, I do have a space to work locally in KC if I need it. Working between the two cities has helped shape the company so much. Projects have to be synced across machines, I need to have my programs/plugins/scripts available, etc. so, it's forced us to figure out how to keep things tidy, with assets always available and communication between the team clear and cohesive.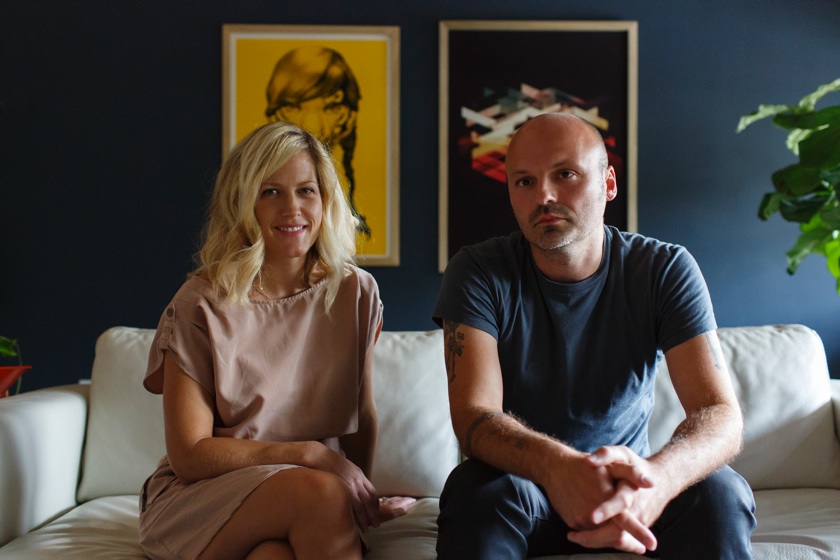 Who are your biggest influences, both personally, and as a company? Are there any companies that you modelled yourselves on as you set out to create Perfect Form Design?
A better way to manage your finances
With Hiveage you can send elegant invoices to your customers, accept online payments, and manage your team — all in one place.
That's tough. I have so many people I admire and respect… and they fan out over all sorts of different careers and spectrums of life. Professionally, I love seeing boutique companies doing what they love, in a small capacity… and in turn, when their product or service shows a real love for their craft. Personally, my wife has always inspired me… she dreams big but she never loses focus… I have a tendency to want to accomplish too much, too fast and then I get muddled down… she is focused and determined and it may take longer, but she always makes it happen. I didn't so much model Perfect Form after anyone… I just wanted to do what I love in my own format. That being said, I have friends that have a studio in KC called MK12 that are amazing at what they do… and they started out small, with a few guys and really made a name for themselves. So, I just try to do what I love, do it well, respect my clients and what they are looking for, and hopefully, it'll all turn out well.
What hardware and software do you use on a daily basis? What applications do you have open on your computer right now as you answer this 5/5?
I use After Effects, Cinema 4D, Final Cut, Photoshop, Illustrator and Media Encoder or Compressor pretty much on a daily basis… and of course, Spotify, Chrome and Google apps every second of every day.
How did you find Hiveage and what do you like the most about it? If you could change one thing about the app, what would it be?
I was with another company before Hiveage, and although I like the clean/streamlined approach to estimates, invoicing, and reports, it didn't have the flexibility of managing a team, tasks, and customizing things like Hiveage does. I also love that questions I asked were answered promptly and new fixes were implemented quickly. I'm not sure if I've found anything I'd change yet… it's worked very well for my needs so far. Give me another few months and I'm sure I can find something, though. :)
---
5/5 is your chance to get to know awesome Hiveage users from all around the world. In each issue, expect five questions, five answers, and a load of insight from freelancers and small businesses just like you!
Join thousands of business-savvy entrepreneurs on our mailing list.
Curated emails that'll help you manage your finances better.