Updated Offline Payments Workflow
Back in April, we launched Offline Payments, a free module available with Hiveage Plus that made it easier for you to keep track of payments via cash, check and bank transfers. Today we added an improvement to the offline payment workflow that should make it more intuitive.
Introducing the 'Unrealized' State
When you enable a payment method from the Offline Payment module for an invoice, your client is able to enter a payment for it. Sometimes this led to confusion, as a payment would be recorded in Hiveage for an invoice when you hadn't yet received the money. To eliminate this ambiguity, we introduced a new state for payments and invoices.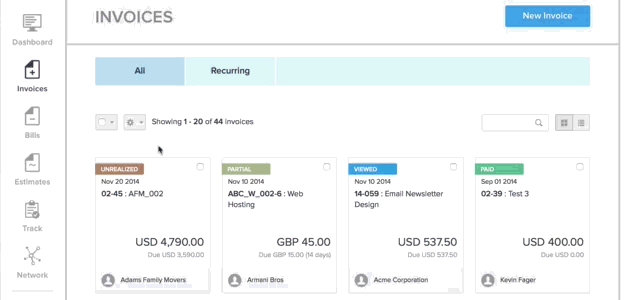 Now, when a client enters an offline payment for your invoice, it would be marked as Unrealized. Hiveage changes the invoice state to Paid when you mark that payment as Realized from Invoice Activity > Payments. This way you can keep a tab on which payments have been entered by your clients but haven't yet reached you.
A better way to manage your finances
With Hiveage you can send elegant invoices to your customers, accept online payments, and manage your team — all in one place.
Draggable Invoice Items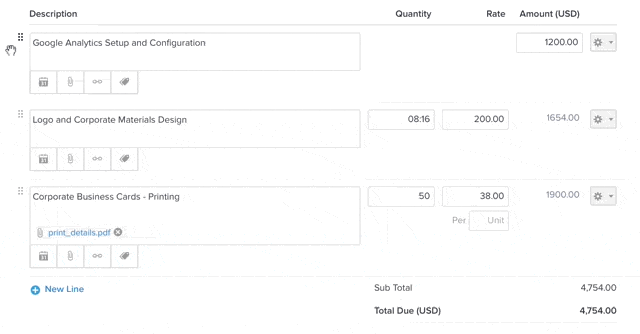 Many of you wrote to us about this missing feature during the transition from CurdBee to Hiveage, and now it's here! Re-ordering line items in your invoice is as easy as a simple drag-and-drop.
These updates are part of our continued efforts to make your billing experience a more enjoyable one. If you need any help with them—or Hiveage in general—please write to [email protected].
Join thousands of business-savvy entrepreneurs on our mailing list.
Curated emails that'll help you manage your finances better.