No More New Signups for CurdBee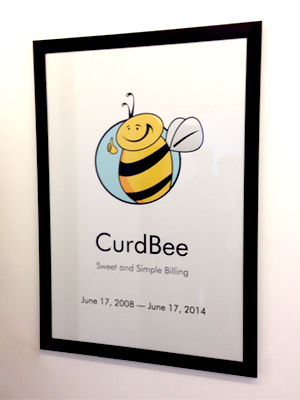 We launched CurdBee exactly six years ago. We've come a long way since then, and had a lot of milestones. Today is yet another important day on that journey: we're closing down new signups for CurdBee, and redirecting all new users to CurdBee's sucessor, Hiveage!
Most CurdBee users have now migrated to Hiveage, following the process outlined in our previous blog post. However, there are a few features we're still working on, such as localization and API, and if you really need these, you may want to stay with CurdBee for a while.
A better way to manage your finances
With Hiveage you can send elegant invoices to your customers, accept online payments, and manage your team — all in one place.
Once these features go live, however, we will move you over to Hiveage so you can use the CurdBee features you know and love alongside the many new, awesome things offered by Hiveage. If you're on a paid plan, your subscription will be migrated by our billing team after you import your data.
If you're a CurdBee user, we'd like to thank you very much for sticking with us all these years, and formally welcome you into the new Hive. Here's to many more!
Join thousands of business-savvy entrepreneurs on our mailing list.
Curated emails that'll help you manage your finances better.