How to Start a Window Cleaning Business: What Factors to Consider
Many people dream of taking control of their working life, being their own boss and managing their own earnings. One of the more popular options that people can start relatively quickly and with little investment is to set up and start your own window cleaning business.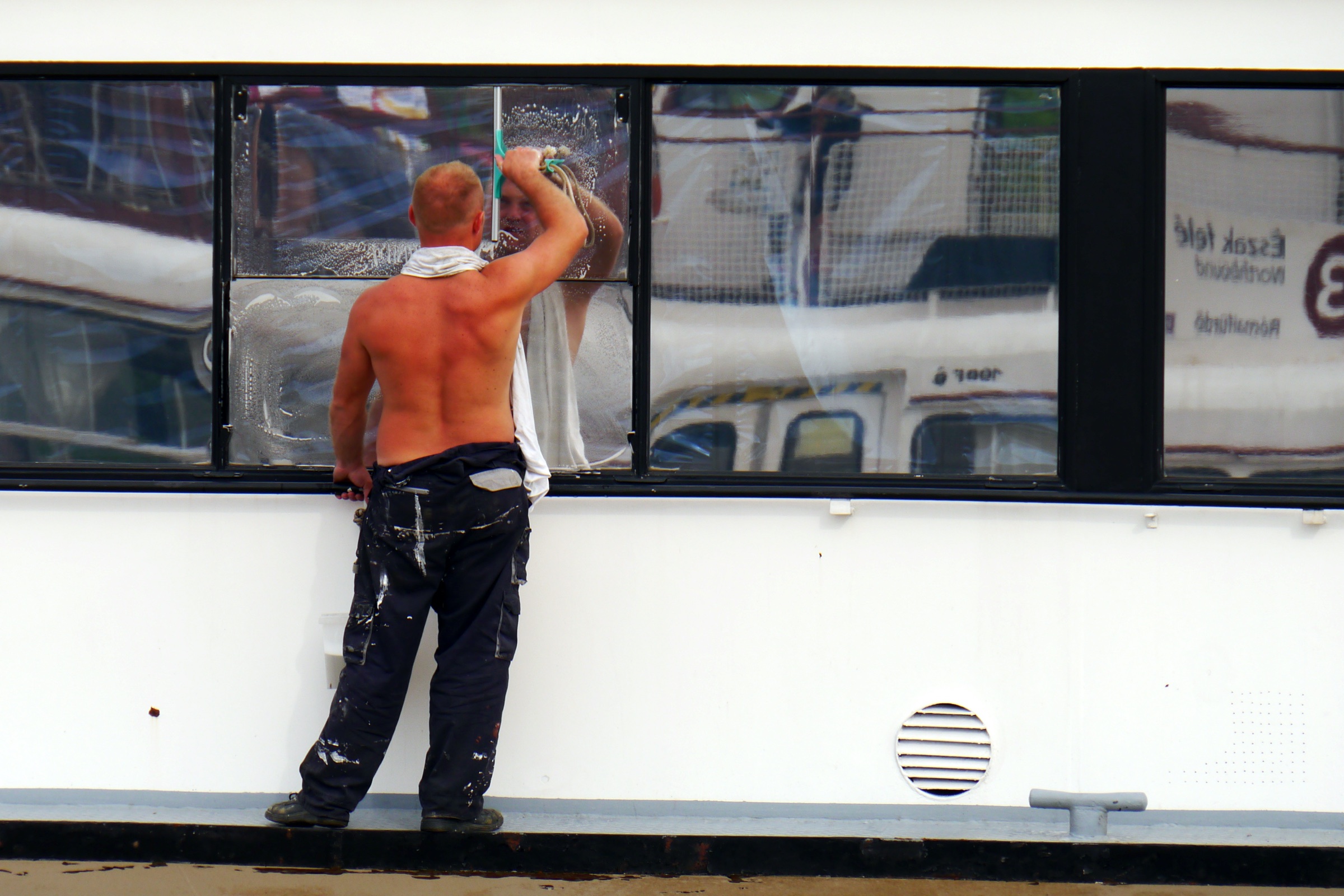 You are not required to have any professional qualifications (don't worry, you don't need a window cleaning license): you buy some simple equipment, find some clients and put in lots of hard work. With more and more residential homes popping up all the time, the target market is always growing, so it is definitely a business that is future-proofed.
There is a wide variety of window cleaning business sizes, from national ones covering hundreds of thousands of homes to small family businesses that serve their local community. Whatever your ambition, let us look at the details on how to start a window cleaning business.
A Business Plan for Your Window Cleaning Company
Window cleaning will be much simpler than many business plans, but it is still important to put down what you are hoping to achieve. Many of the elements you'll need in your window cleaning business plan will be covered in this article, but start by asking yourself some questions that will help you at the beginning.
Are you looking at domestic customers or commercial clients?
What window cleaning services should you offer from the start? Whilst we mention that residential housing is on the increase, you also have the option to work on commercial buildings, which due to their size can make you a profitable business. It is possible to work on both, particularly if you grow your window cleaning business; many commercial window cleaning businesses also have a base of domestic customers.
The cost model
You'll want to document the costs involved in getting started as well as ongoing, then work out how much you'll be charging and the number of houses you can realistically cover in a day.
If you can, find out what others are charging locally so you can be competitive. Whilst you need to use your business model to work out what you should charge to make a profit, it is important to ensure you are being realistic.
What is the end goal?
Do you plan to keep this as a solo enterprise or do you have the ambition to employ people at the start or later on? This question will change some of your plans in terms of equipment and initial costs.
A better way to manage your finances
With Hiveage you can send elegant invoices to your customers, accept online payments, and manage your team — all in one place.
The Equipment Choices
For most startup window cleaners the equipment choices are between what is known as traditional window cleaning and the water-fed pole approach.
The traditional approach started with a bucket, some sponges and a ladder, then evolved to include squeegees, scrapers and blades. Even as the equipment has changed over the years, these staples are still something that most window cleaners will need to own. As we'll discuss, the water-fed pole will add a lot of benefits but you'll need to retain the traditional methods.
As an example, the traditional window cleaning approach is needed to clean internal windows. This method is also popular when you need to do some deep cleaning on stubborn windows that need a bit of elbow grease.
The water-fed pole method has become the standard model over the last few years and whilst it does require a greater upfront investment, you'll find it can return better profits over time because jobs can be completed faster. You don't need to climb up to complete jobs and it removes the need for the squeegee work because it utilises 'pure water' which dries without smearing.
It is also the best way of cleaning windows safely: with no need to use ladders to get to higher windows, you stop it being a dangerous job. In fact, some commercial properties will only allow the water-fed pole approach for safety reasons so if you are hoping to include this as part of your customer base you will have to purchase it as an option.
The best approach is normally a combination of traditional and water-fed pole approaches. The water-fed pole is safer, should allow you to finish jobs faster but some customers won't like it and will ask you to use the traditional approach. Of course, there's always the risk of an equipment failure and you need to be able to switch to traditional.
For that reason, make sure you are trained and happy with both approaches.
Regardless of your approach, you need to get around your jobs so you need to consider transport options. Whilst it will be the biggest upfront investment, some will get a van with room to put all their window cleaning equipment in. Initially, however, you will probably be ok using your own car. It is one of the choices that will depend on startup finances.
What Should I Be Costing For?
Aside from all the equipment above, you will need to consider several other costs when setting up your window cleaning business.
Vehicle
As discussed, it is possible to start using your own car but that could limit your options unless it is big enough to hold all the equipment needed for the water-fed pole approach. If you decide to invest in a van for the enterprise, remember that you have the option to make this your personal vehicle if that helps. Alternatively, you might look at a hire purchase to spread the cost through the business.
Insurance
You will need to look at any window cleaning insurance you need in place.
Public liability insurance
A better way to manage your finances
With Hiveage you can send elegant invoices to your customers, accept online payments, and manage your team — all in one place.
This is one insurance that all window cleaners need and covers you for any accidental damage you do in the process of cleaning windows.
Personal accident insurance
This insurance will cover you for injury caused to yourself in the act of window cleaning. It is not compulsory, and if you are not using ladders, is less of a concern.
Employers liability insurance
If you plan to hire employees then you will need this insurance in place.
Vehicle insurance
If you do purchase a van specifically for the job, adding this insurance will be a cost to plan for.
Business equipment insurance
If you do decide to invest in the water-fed pole approach then this insurance will cover damage or theft of your specialist equipment.
Business Admin and Financial Planning
The key things to consider with regards to finances will be planning your appointments and how you'll get paid: both will become time consuming unless you get some relatively cheap software in place from the beginning.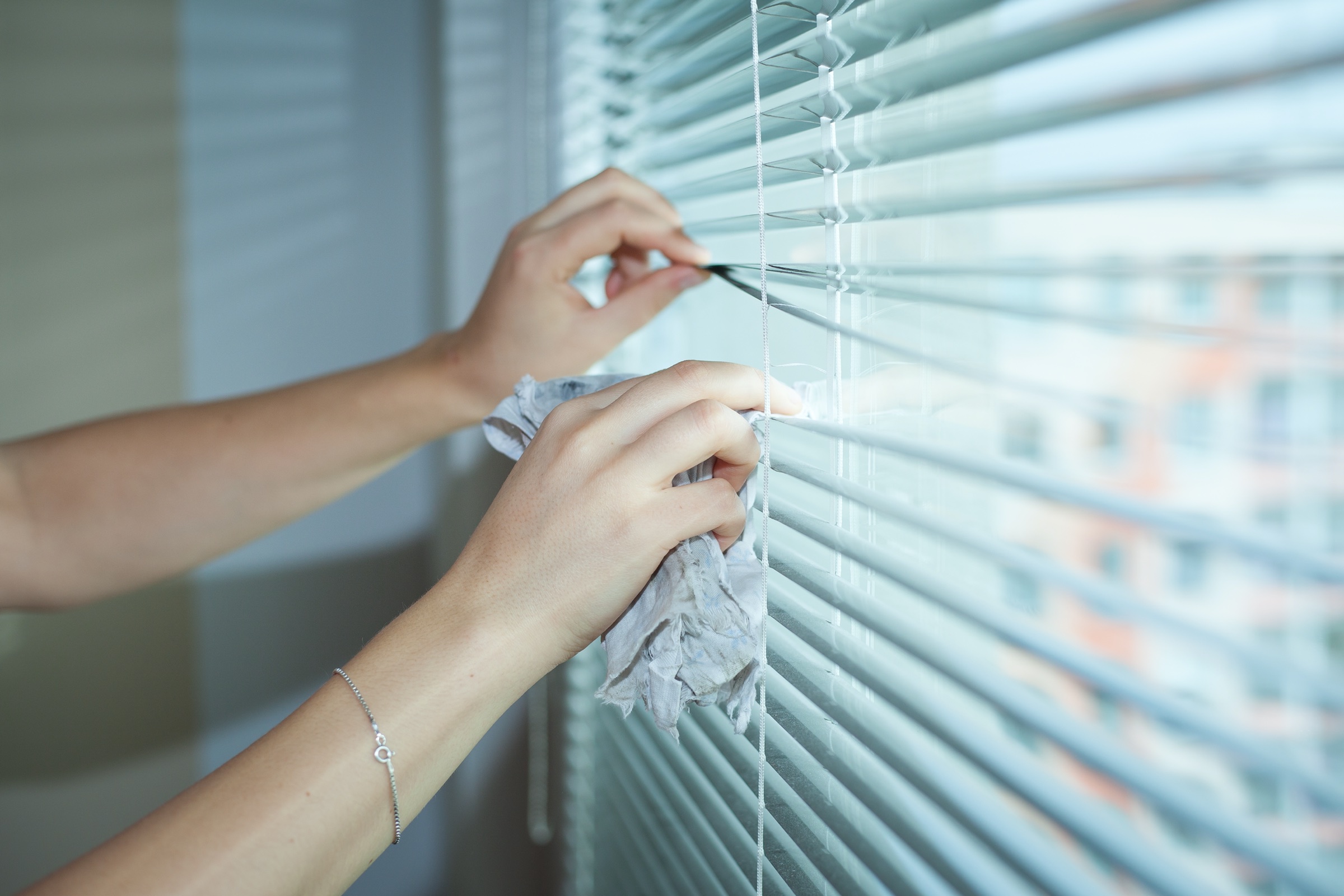 Starting with planning appointments, you might simply use a calendar that won't cost anything but if you want people to have the ability to book their own appointments over time you might want a cheap piece of software to enable this.
Even if you decide to stick with cash only payments at the start, you'll need to have a system to record what houses owe you money. Remember that window cleaning is often done when the residents will not be home to pay you, so it is your responsibility to inform them you have visited and how much they owe.
For this reason, you may be better off getting an invoicing platform in place, these are very cost-effective and will not only email invoices out for you but let you manage your costs without needing to chase up overdue payments. For a great FREE way to get going with invoicing software, sign up for a trial with Hiveage today.
Promotion / Attracting Customers
In the following sections we will cover different ways to attract customers but you need to plan that some of them will require investment—for example, the cost of printing flyers or placing adverts on social media.
How Do You Stand Out?
You have a plan, your equipment and are ready to get started. Now it is time to find some customers, and to do that you need to understand how to stand out, to find what makes you different.
When you start out you need to be trusted, so one way to build trust and stand out is to become part of local communities. Become involved in events, offer support on forums and groups. Most service businesses will not be well known for this and if you lead with this angle rather than just selling your window cleaning business, you will come across differently.
Get creative with pricing and offers. For example, offer a money-back guarantee if they are not happy with their first window clean. If you believe in your work then it's unlikely to cost you but will build trust with new customers.
Offer a discount for any referrals of neighbours. Extend it to say you'll do the next window clean for free for the referrer and 25% off for the new customer. Again, this makes using you less risky and will help you stand out.
Another route to being different is flexibility. Make yourself available to clean at odd times, for example very few window cleaners offer a weekend service and this might make you different. The key is offering what others won't. Ask around and discover what people want that they cannot currently get.
One bonus tip: ask your close family and friends to be customers. People are drawn to those already with customers and they need not know that the people you work for are people you know. It will help you put up posts and images of your work, which breeds confidence with potential customers.
Time To Market Yourself
You have a plan and an idea of what makes you different, so it's time to find those first real customers. How do you market your window cleaning business?
Your approach should be split between online and offline marketing, We will start by looking at getting yourself an online presence.
Website
It is not compulsory to build a website: you could create yourself a Facebook business page very easily. This is particularly appropriate if you are only planning on local customers initially. Over time, as you look to grow the customers, a dedicated website will be a good option.
You can choose from a host of free or low cost website builders: they are all designed so that you don't need any technical skills to create a website. The following would be good options to look at:
Good quality images will be important whichever option you choose for a web presence (as it will be for marketing) so investigate great free resources like Unsplash for free stock photos. Remember your smartphone can also produce high-quality pictures, which can be particularly useful for showing yourself in action.
A better way to manage your finances
With Hiveage you can send elegant invoices to your customers, accept online payments, and manage your team — all in one place.
Social Media
There are a large number of social media platforms but it is important that you focus on the ones that will help you find customers, so we wouldn't suggest starting with TikTok videos! Instead, you'll want to start by focusing on platforms that have strong local presences—for example, Facebook.
Even if you have chosen to create a website, you should still have a Facebook business page as this is where some people will look for you. Ensure you have put all the right details in, such as the areas you cover, phone numbers, email address and the website address. The key is to make it easy for your customer to book a window clean.
If you are looking to create interesting posts or do paid ads, then utilise a free Canva account where you will be able to take templates and design something attractive, even if you don't have much experience in this area.
Facebook Groups is another very good option for those looking to get started locally. You'll actually find some good window cleaning groups where you can get advice from others that have been through your journey. However, for gaining new customers you should join local Facebook groups. Abide by the rules and you'll find that most are happy for people to advertise their services.
Other Online Options
More local options
Aside from Facebook groups, there could be other local websites and forums that you can join and utilise to promote your window cleaning business. Google your local area and you'll soon find what options exist.
Additionally, you might already be part of local WhatsApp groups. Don't go too sales heavy in these because it will put people off. By becoming a helpful member of the group you will likely find a good opportunity to let people know that you do window cleaning. You might find that people will often want to support local businesses and ask you for a quote.
Paid Search Marketing (PPC)
Whilst the long term goal is to appear at the top of Google when people search for a window cleaner, at the beginning you have the option of using paid advertising to boost you. This will involve bidding on specific terms, which means you can be very detailed in what you will rank for. For example, you could start by bidding on window cleaning in your town.
Google My Business (GMB)
This might be the last of the online options but ensuring you have your GMB listing in place is important for service-based businesses and especially local ones. It's free to register and will help improve your Google ranking as GMB listings get priority, making it much easier for people to find you.
By having GMB in place, when people search for local window cleaners they will find you along with all the key information such as phone numbers and web addresses. You can put up images to enhance the look, and it is also the perfect place to get reviews. GMB is very important for your credibility.
Modern marketing has a lot to do with recommendations: easy access to information via the Internet has meant people expect to see some sort of validation online, so get people to write you a review. If you have managed to get some friends and family to become your first customers then ask them to write you a review on Google.
Offline Marketing
We have mentioned local online groups above, but you will have a lot of good old fashioned routes to reach the community that doesn't involve the internet.
Firstly, word of mouth. You should be asking your friends, family and neighbours to get the word out. Make sure as many people as possible know you have a window cleaning business. People generally like to help but they do need to be asked.
Next, you can produce really good quality flyers for very little expense that you can start to post through letterboxes. With all the emails people get, often something coming through the letterbox is likely to get more attention.
Use your free Canva account to create an attractive looking leaflet and include all the key information like pricing, phone numbers and how to book. Shop around online at places like Vistaprint which will send you 1,000 flyers for less than £50, or you could look for a local printer and pick it up yourself.
If you do purchase a van for the job, then make sure you get the company details on there. This means it will be seen as you drive around town, and whenever it's sat on a customer's driveway whilst you are working, all the local traffic and neighbours will read it.
One final idea might be partnerships with other local businesses. If you know other services like gardeners, decorators etc. they may be open to recommending you to their customers if you were to do the same. Ultimately people like recommendations and this is a way to get your window cleaning business associated with another trusted company.
Customer Service Tips
Whilst 99% of customers will be happy and not cause you any problems, you can expect a few issues. The following are some common problems and how best to manage them.
Avoiding Late Payments
Cashflow is a problem for all small businesses, so you should employ some smart tactics to avoid late payments.
One option might be to offer direct debits or even the ability to pay for cleaning in advance. You can even offer a discount for those that do so. It would be another way of distinguishing yourself from others.
Sending automated reminders is one way of making sure you get paid on time. In Hiveage it is simple to set this up: you can make them go the day after you've completed the work and have a couple more reminders before the invoice is actually due.
Also, don't be afraid to pick up the phone. Often people have not paid because they have forgotten and occasionally emails get missed or lost in spam folders. Most people respond to a quick call and will address the outstanding invoice instantly.
One final idea; change the time people have to pay. If you currently offer them 14 days, make it 7 days. You'll be surprised how few people will complain and it means even if people are late paying, your average time to getting paid is dramatically shortened.
Refusing to pay
Most window cleaners collect payment after doing the job. As a result, the biggest risk is that the customer refuses to pay for the service. The key is to manage this professionally and try to understand the complaint.
If they cannot give you a legitimate reason for not paying, then the only approach left is to stop working on their windows and make others locally aware of the problem so they do not suffer the same problem. It will be relatively rare for someone to refuse without a reason, which takes us to dealing with complaints…
Complaints about the service
On occasion, you will get someone saying you have not done the service to the standard they expect. You have a couple of options to avoid this happening or for resolving it.
Talk to the customer when you first start working with them, understanding if they have any special requirements, the equipment they prefer to be used and if any particular windows have deeper cleaning issues.
If they are not happy, talk to them about the problem and do what you can to correct it as soon as possible. It's often said that you will have no better long term advocate than a disgruntled customer that you make happy again, so don't give up because of an initial complaint.
Closing Tips
You should now have a step by step guide for how to start a window cleaning business. To sum up, let us look at a few bonus tips for you to consider and ensure both a successful start and avoid mistakes along the way.
A better way to manage your finances
With Hiveage you can send elegant invoices to your customers, accept online payments, and manage your team — all in one place.
Getting Reviews
In modern business, few things are more important than a good reputation. Society is full of people that will never use a service without them. Utilise your family and friends to get those first few reviews online.
Getting Customers To Start
Patience is important, as is persistence. Just because someone shows interest but then goes quiet, don't give up. Follow up regularly and politely: they will soon tell you if they are not interested.
Being Responsive
It might seem obvious but it is critical to reply quickly to any enquiries. It is a big failing of so many service-based businesses and puts off potential customers. If someone sends an email, leaves a voice message or sends an enquiry through Facebook, you need to respond within hours. The excuse that you were busy will fall on deaf ears and have the potential customer believing you won't be reliable if they hire you.
Payment Options
Whilst cash has been king in window cleaning for years, being flexible and offering a variety of payment options will make your customers happy. Invoices that can be paid online, credit card payments or direct debits are all options you can consider.
And if you need help with any of these final problems, please sign up today for a FREE Hiveage account and let us help you get your own window cleaning business off and running today.
Join thousands of business-savvy entrepreneurs on our mailing list.
Curated emails that'll help you manage your finances better.