Is Your Agency Billing Clients the Right Way?
If you're like most agencies, getting paid by clients always feels like a win, plus it keeps the lights on and the team running and focused. But so much around the billing and invoicing process can be stressful. In fact, done incorrectly, it's a confusing, awkward process for you and your client. It's also arguably the most important step of working with a client—not only to ensure you get paid on time, but as a way of establishing your professionalism and building a positive long-term client relationship. We're going to show you what you can do today to turn a painful billing process into a strategic advantage that creates a great experience for your clients—and your agency.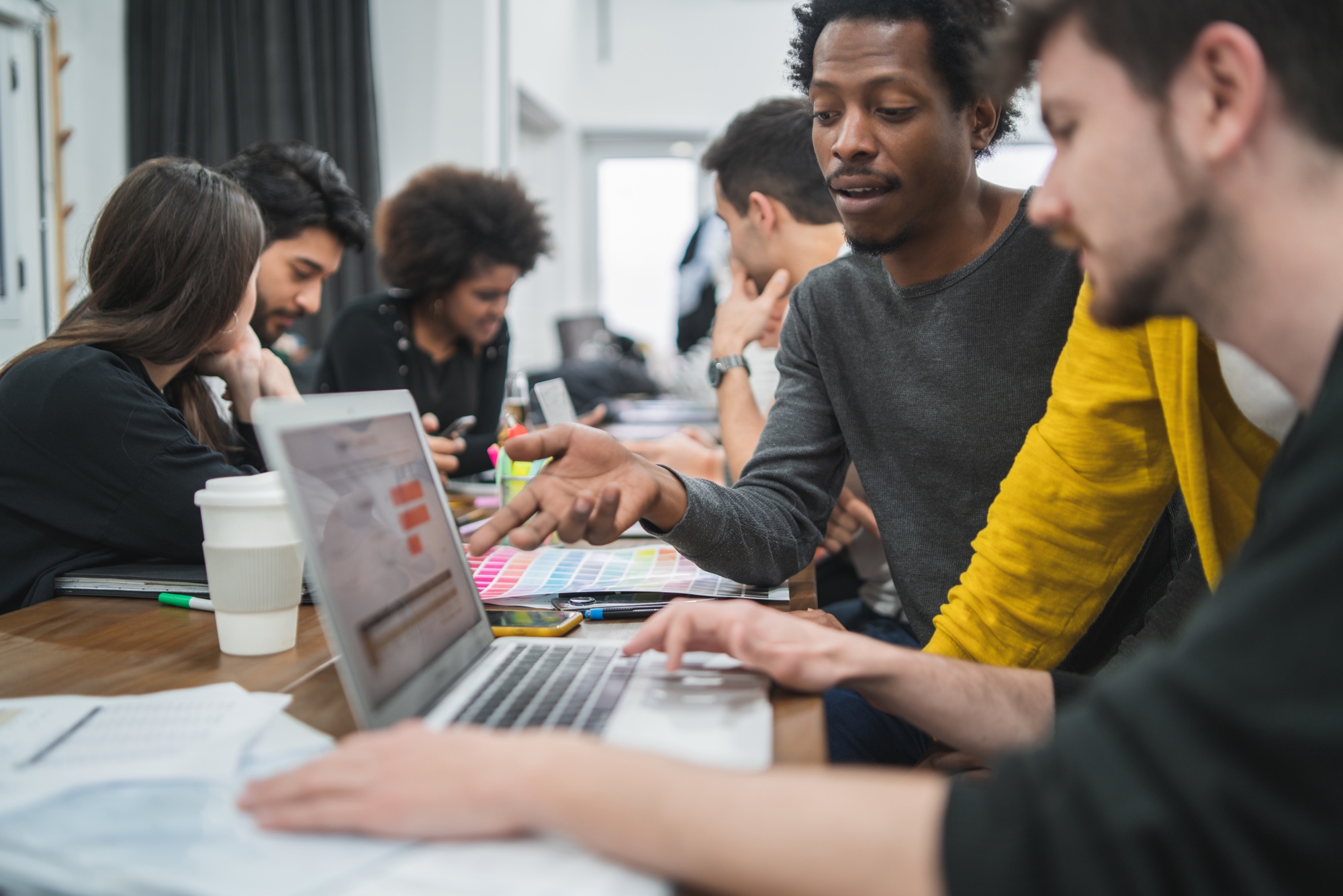 1. Avoid surprises with clear expectations
Nothing puts more strain on a client relationship than when a client comes to you and asks, "What's going on with this invoice?" That one question can induce panic and doubt: Was it more than they expected? Sooner than they expected? Were there items/services and fees they weren't expecting? Clients questioning your invoice can kill all the good feelings that come with landing a new client in the first place.
The key here is to spend time up front setting clear, detailed estimates and scopes of work and getting your client on board at the start.
A better way to manage your finances
With Hiveage you can send elegant invoices to your customers, accept online payments, and manage your team — all in one place.
Once you and the client agree on the terms, scope, and services or goods you'll be providing, write everything down in a contract that highlights key deliverables and dates. Have your client review and sign, and get someone else at your agency to check it to make sure you've dotted all your i's and crossed all your t's.
2. Make payment easy and customized for each client
Use a cloud-based billing service
This is the easiest way to make sure everyone knows where their invoices are. Clients won't have to search through a pile of emails or try to open files they can't access because they don't have the right software. A cloud-based billing service like Hiveage means clients can access invoices anywhere and anytime they need them.
Cloud-based software also means clients will always have access to old invoices. This can be helpful at tax time and helps build a rapport of trust with your clients. It's also good for your whole agency to be able to track finances all in one place.
Include simple payment options
Every touchpoint you have with clients is a chance to make a great impression. Ensure that it's easy to work with you and they'll keep coming back.
Give the option of one-click payment with multiple payment methods. If you make getting paid as easy as clicking a button, busy clients are more likely to pay your invoice when it arrives in their inbox. The more difficult it is, the longer they're going to put it off.
Setup automatic deposits for e-Transfers to avoid the need to create and send passwords/security questions.
Consolidate as much as you can. As an agency, you might have multiple teams working on multiple projects for one client. Check with the client to make sure that you're billing them the way they and their finance department wishes, but consolidate to one invoice whenever possible. Be sure to include a clear breakdown of work and avoid multiple billings if you can.
Offer partial payments. The flexibility to bill in stages is key for clients whether you're receiving a deposit, working on large-scale projects, or for clients' financial reasons: being able to accommodate your clients shows them you're in this together.
Have flexible payment methods: Ensure that you can take multiple types of payments, and multiple currencies to make things easy for international clients.
Professional billing goes beyond how clients pay you—how you present your bill matters too.
Use a professional template that includes a numbering system, has a clear breakdown of the rate and services, includes payment terms (due upon receipt, in 30 days, etc.), late fees, and method of payment.
3. Make your billing process work for you and your clients

Think back to your own worst customer service experiences: maybe you were trying to deal with an internet or phone provider, spending hours on the phone only to be told one thing by one person and something different by someone else. After all of that, the problem wasn't solved and you had to call back another time only to receive a completely different answer. So much of this could be solved by clear communication and removing the opportunity for human error.
Using a cloud-based invoicing service means you can automate almost every step of the way.
Automate your billing period. The process of sending out invoices can be time-consuming—tracking down emails, ensuring you've got the right billing period for each client, etc., especially if you have a lot of invoices to send out. Save a lot of time by using invoicing software that lets you set it up once and then automate the entire process for you. Plus, your client will have peace of mind knowing exactly when to expect their invoice—especially if they're a recurring client.
Send automated follow-ups. Save time and mental energy by creating automatic reminders for overdue invoices. Standardizing these emails also means they'll always be professional—even if you're frustrated about a late payment.
Setup automated recurring billing. Once you've wowed your clients and landed a retainer or recurring contract, make things even easier with recurring billing. This also ensures you're always invoicing during the correct billing period. Just as you shouldn't have to do work tracking down payments, your clients shouldn't have to do extra work to pay you.
Send automatic receipts of payment. Like the above tips, this frees up your time and better automates your workflow so you don't have to send manual receipts. It also helps build great rapport with your clients, and gives them a receipt of the transaction for their records. You can even personalize this with a warm message to further build your relationship and let them know you appreciate their business.
Use billing to strengthen your client relationships
At the end of the day, you need to get paid for your work. But the billing process is so much more than a transaction and savvy agencies jump on every opportunity to impress. You put in a lot of work to land your clients, and the last thing you want is to sour the relationship with something like a sloppy billing process. You want clients to see working with you as something that makes their lives easier—not as a hassle—and that extends to every aspect of your relationship.
Little details add up. Being clear and up front from the beginning, taking the time to walk your client through your process and show them exactly what (and how much) they're paying for, and making it as simple as possible for them to pay you all demonstrate your professionalism and add to a great client experience. And the right invoicing software can make the entire process pain-free so that billing is just as smooth for you as it is for your clients.
Join thousands of business-savvy entrepreneurs on our mailing list.
Curated emails that'll help you manage your finances better.