What is Accounts Payable? The Process and the Advantages
"Accounts payable" is a term you would hear often when managing the finances of any business. Because of the important role it plays in settling business transactions, any business owner should have a clear idea of what it means, and how it applies to one's own business. In this article, we offer you a detailed explanation of accounts payable, and share some practical tips on managing your accounts payable.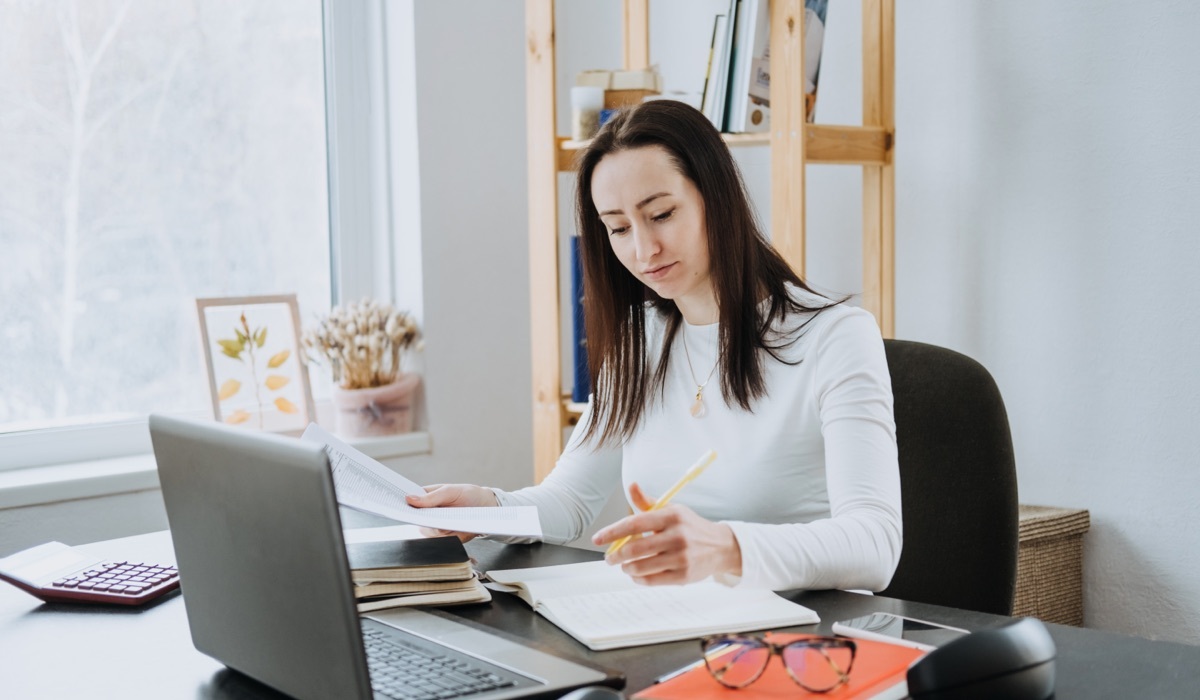 The term accounts payable originates from financial accounting and refers to the sub category of accounting that deals with the invoicing of services by creditors—i.e., suppliers, vendors or service providers who work for a company (either ad hoc or on a retainer). Accounts payable stands in contrast to accounts receivable, which records and processes the services provided by a company to its customers or other businesses.
The overall goal of accounts payable is to maintain good vendor relationships. Accounts payable always works in close coordination with purchasing, and applies to the important task of keeping track of all open invoices and paying them on time. This is the only way to ensure that products and services are delivered on time and that the procurement process runs smoothly.
A better way to manage your finances
With Hiveage you can send elegant invoices to your customers, accept online payments, and manage your team — all in one place.
It's not just large companies that have to deal with a large number of accounts payable. A clear accounts payable system also helps start-ups and small businesses to keep track of everything. After all, nothing is more annoying than having to pay overdue fines or deal with dissatisfied suppliers.
Based on this initial understanding, let us now dig deeper into accounts payable!
What is Accounts Payable (AP)?
Accounts payable (AP) are amounts due by an organization to its vendors or suppliers for goods or services that have been received but not yet been paid for. In accounting, AP is an account within the general ledger that represents a company's obligation to pay off a short-term debt to its creditors or suppliers.
AP may also refer to the business department or division that is responsible for making payments owed by the company to suppliers and other creditors. Thus, AP is responsible for managing AP! We will cover both usages of the term in this article.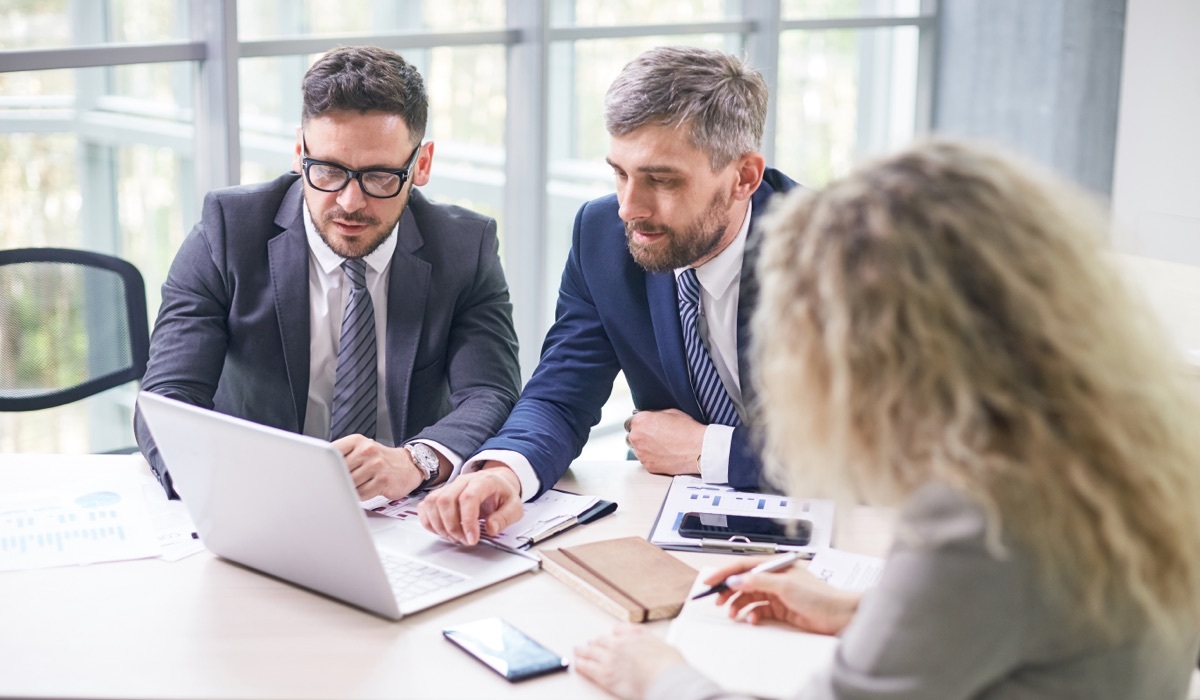 Within a company, accounts payable is closely linked to purchasing; it includes an overview of external suppliers and service providers, their range of services and types of order processing. In a large organization, there might be a separate accounts payable department that is dealing with processes related to incoming invoices, whereas in smaller businesses this is a function of the accountant/accounting team. In doing so, they record the supplier's full company name, address, tax code and, if necessary, other data, such as those relating to discounts, payment terms and rebates granted regularly.
The Accounts Payable Process
Once an organization receives invoices from its suppliers, they are usually paginated with a receipt stamp to document the date in the case of printed copies, or a digital system is used for tracking online invoices. Accounts payable also provides each incoming invoice with a unique sequential number. A check is then required to ensure factual accuracy and the correct amount invoiced. In larger companies, the accounts payable clerks work closely with the respective departments responsible for ordering the corresponding goods and services. The result of the invoice verification is documented with a checkmark and name abbreviation directly on the incoming invoice.
Accounts payable ensures that all incoming invoices are paid on time. Care must also be taken to ensure that any deductions are made for cash discounts, rebates or quality defects. In larger companies, accounts payable clerks compile a payment proposal list, which another employee must countersign to ensure compliance with the dual control principle. This list contains the bank details of the creditors and the amounts to be transferred. Today, bank transfers are made almost exclusively online, and in the case of larger volumes, automated data exchange happens via APIs.
The accounts payable department also handles the account assignment of the incoming invoice. It creates the posting record that addresses the corresponding vendor account and an expense account. This task is of particular importance because only allocating the incoming invoice to the correct expense accounts ensures that meaningful cost-performance accounting and controlling are possible. When posting, the control key usually stored in the master data of the vendors must be taken into account. Suppliers invoice their goods and services with the applicable taxes such as Value Added Tax (VAT), sales tax, etc. In the case of the VAT, the receiving company can deduct the VAT amounts invoiced in this way as input tax from its payable tax burden. As a result, the VAT in incoming invoices becomes a transitory item that does not affect earnings of the business.
Tasks of the Accounts Payable Department
As described above, the accounts payable process needs to be very systematic and organized within an organization. One of the most critical tasks of accounts payable workflow is processing invoices that vendors and suppliers issue to the company: the so-called vendor invoices or incoming invoices (we call these 'Bills' in Hiveage).
The core tasks of the accounts payable department further include:
Vendor master record maintenance
Vendor invoice verification and account assignment
Entry of vendor invoices
Management of open items
Making payments and settlements
An Example from Accounts Payable: Travel Expense Accounting
One of the activities that frequently occur in accounts payable is the processing of travel expense reports that employees of a company submit for their business trips. These reimbursements are bound to specific legal—especially tax—requirements; on the other hand, internal company regulations may also contain additional agreements that are more favorable to the employee(s), which the accounts payable department must, of course, consider. Here, it is the task of the accounts payable department to check the individual items, if necessary to request additional receipts, to demand the issuing of a replacement receipt or to reject non-reimbursable expenses. Finally, the correctly entered travel expense report with all receipts is checked, after which the payment instruction is issued.
Benefits of Accounts Payable Automation
Automating accounts payable and reducing manual data entry can help businesses in many ways. Below are the topmost advantages of AP automation software which we think can help any business:
Comprehensive Cost Savings
AP automation enables comprehensive and across-the-board cost savings. In addition to reducing labour costs associated with capturing invoice data and manual processing, companies also benefit from self-service portals for suppliers, a reduction in duplicate invoices (and duplicate payments), increased cash discount gains (e.g., early payment discounts) and the elimination of late fees due to late payment.
Cash Flow Optimization
An automated accounts payable process that reduces manual processes allows for accurate planning of expected cash needs. Process visibility allows accounts payable to focus their priorities on the activities that most impact cash flow. As a result, all invoices can be paid on time, and dynamic cash discounting also offers suppliers more timely payments in exchange for payment discounts, which can yield significant annual returns. Without automation, dynamic cash discounting may not be feasible.
Improved Relations with Vendors
Accounts payable must reach a large customer base internally and externally. The manual process requires mail and email exchanges with forms that are often difficult to decipher. An automated process simplifies browser-based processing of vendor queries, open items, and approvals. The procedures are available on desktops, tablets and mobile devices while incorporating corporate security standards. Prompt action and communication with vendors will certainly improve the goodwill and long-term relationships that are essentials to grow a business.
Optimize Visibility
Centralized receipt, immediate capture, extraction, validation and routing of data for all invoice types promotes accurate posting of payables. A complete path is created to verify each step and each employee involved in the process. At the same time, management can resolve potential issues as and when they occur. Inquiries and back and forth communication are eliminated as employees, financial management teams, and suppliers have their own self-service access to invoices and payments records.
Improved Internal Controls and Processes
With the world moving to electronic forms of invoicing due to emerging regulation, stringent adherence to internal controls to prevent fraud and ensure the integrity of financial results has become increasingly important. This has expanded the scope of the responsibilities of accounts payable. It is virtually impossible to reliably implement such controls with a manual process. Organizations with manual AP processes rely on audits that add further costs while having limited ability to ensure compliance. With rules embedded in the automated process, accounts payable can reduce the compliance burden, cost and valuable time it takes to keep the workflows running smoothly.
Quality Improvement
An automated workflow with high-quality invoice data that validates it against ERP (enterprise resource planning systems) data ensures accuracy and can help businesses avoid errors (including data entry errors and human error), delays and unnecessary costs. In the case of exceptions that require appropriate steps, this is done within the workflow rather than in a separate process. Such separate processes are often expensive, uncontrolled, untested, and occur without compliance.
Operational Flexibility
Accounts payable processes must support business strategy. This may mean increased transaction volume as a result of growth or acquisitions. "Switching up" is far less costly in an automated process than growing labor costs in a largely manual and non-standardized process. Automation also makes it easier to outsource functions. The process can be easily expanded in the event of mergers and acquisitions, providing efficiency at a low cost.
Simplified Accounts Payable with Hiveage

As an invoicing service, Hiveage offers the ability to keep track of your incoming invoices and organize them effectively. Incoming invoices are called 'Bills' in Hiveage. Using the bills feature, you can record the invoices you receive from your vendors and suppliers—your own small accounts payable department
Start by filling out the essential information such as vendor name, address, item details and taxes. You can also attach the original invoice to a bill inside Hiveage, which helps you organize all your records in one location.
If you are a larger business with a team handling your accounts, you may wish to have dual controls to get someone else in your team to review the bills before they are approved for payments. Approvals can be done using the 'Mark as Payable' option. When the bills are marked as 'Payable', they will start to appear in the Dashboard under the 'Accounts Payable' section organized by the vendor's name, helping you keep track of the total amounts due to each vendor.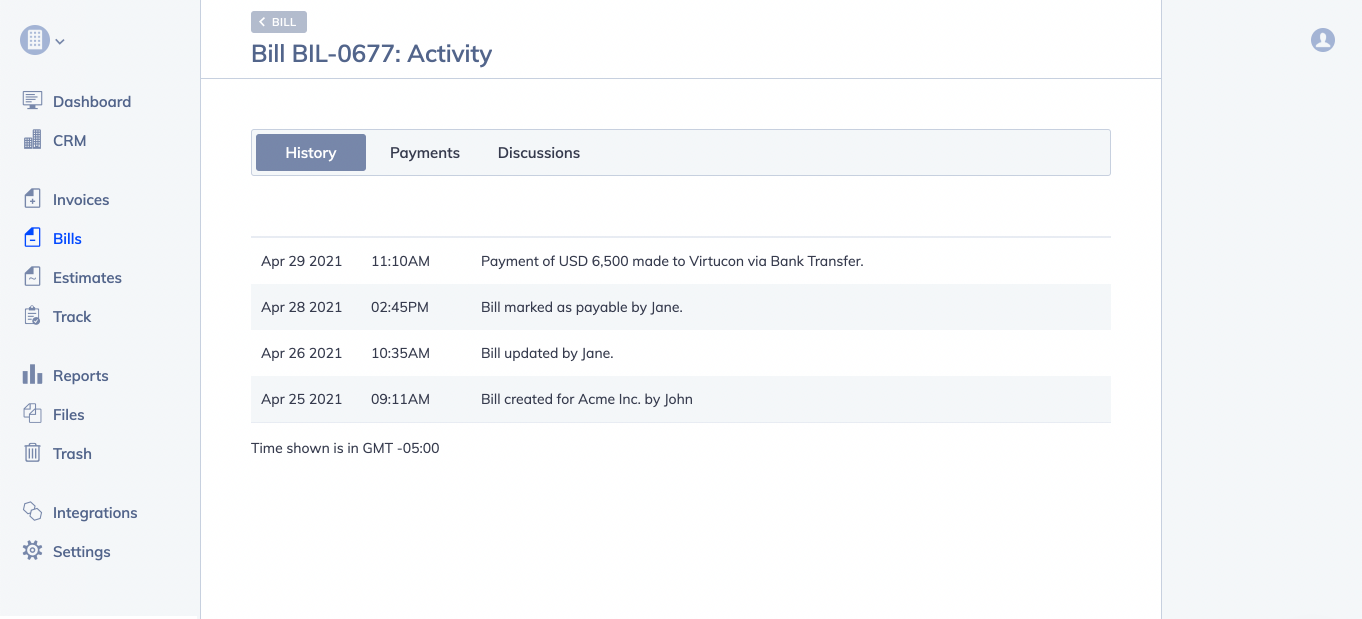 Once the due payments have been made to vendors' accounts, you can update the bills by adding the payment information. With this step, you will complete the accounts payable workflow within Hiveage and clear off the balances from the Dashboard.
To simplify your accounts payable process and enjoy peace of mind, sign up today for your free 14-day full-featured trial in Hiveage. With our intuitive and easy-to-use workflows, you will come to realize that the accounts payable process need not be complicated and cumbersome. Happy billing!
FAQs on The Benefits of Accounts Payable
What is the main advantage of accounts payable automation?
Accounts payable automation software makes it easier to manage invoicing and payment processing through a single digital platform. It offers clearer visibility and increased control over both financial processes and data collection.
What are the most important goals of accounts payable?
The objectives of accounts payable include: making vendor payments on time, maintaining accurate data, maintaining positive relationships with suppliers, and researching ways to save money and improve the bottom line.
What are the key functions of the AP Process?
The key AP processes include: Calculating, posting business transactions, invoice processing, and verifying financial data for use in maintaining records.
Join thousands of business-savvy entrepreneurs on our mailing list.
Curated emails that'll help you manage your finances better.