A Beginner's Guide to Starting an Online Photography Business
Whether you already run a company or have a full-time job, running a side business can be a great way to earn some extra income. However, the process can be incredibly overwhelming, and without the right guidance, you may even be determined to quit before you start.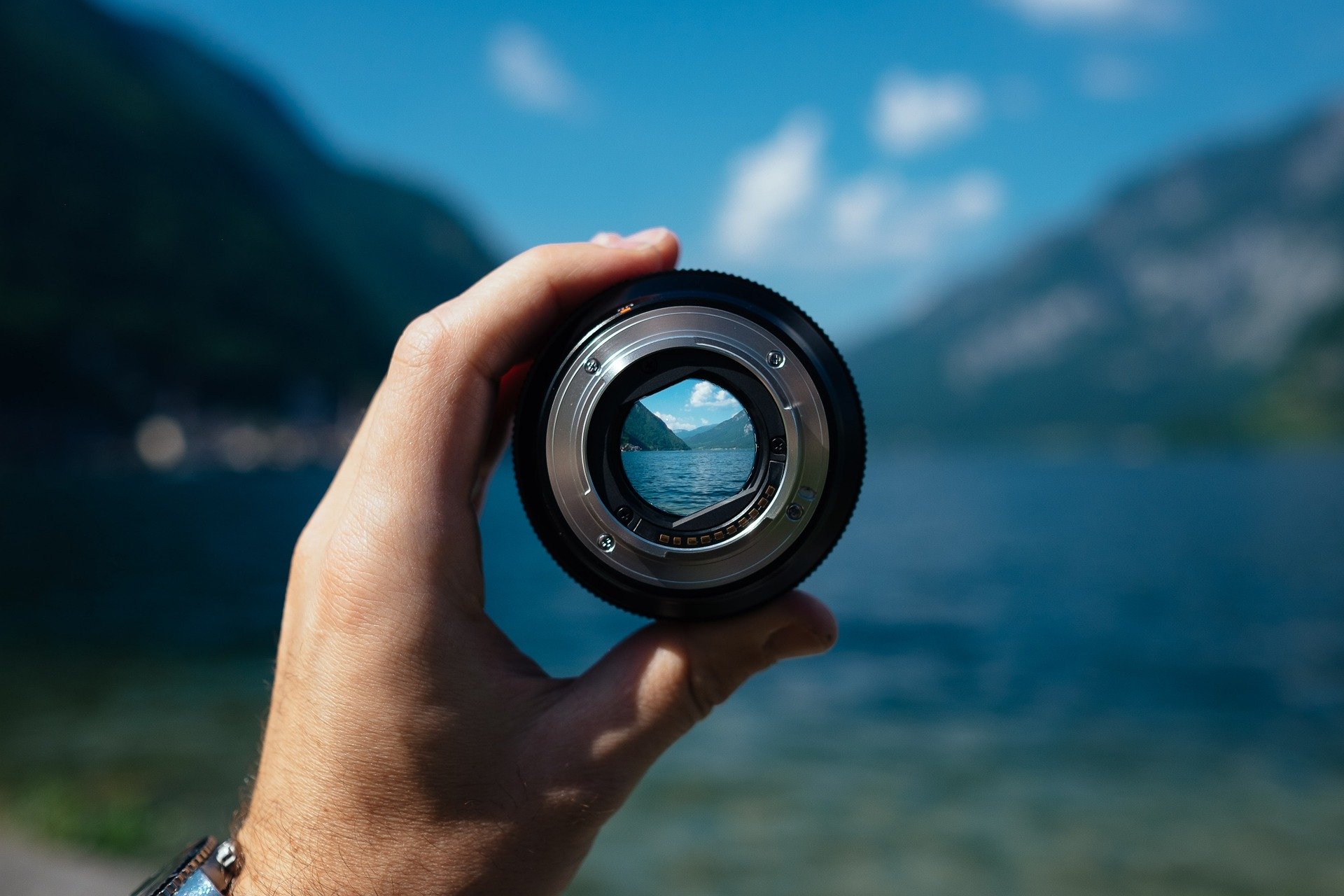 While achieving success is definitely possible, you'll need to prepare before launching your new business. Doing so can help to combat any doubts or fears, and a solid business plan will also increase the likelihood of your success.
A better way to manage your finances
With Hiveage you can send elegant invoices to your customers, accept online payments, and manage your team — all in one place.
In this post, we'll introduce a four-step approach to starting a successful side business. This will help you to create a clear, actionable plan whether you're a new business owner or a seasoned entrepreneur. Let's get started!
Step 1: Carry Out an Inventory of Your Strengths and Weaknesses
As simple as it sounds, it's crucial to know where you excel and where you don't. It will enable you to set more realistic goals, while also letting you know where you'll likely need help in the future.
Your strengths and weaknesses may also ultimately play into the industry you choose for your side business, and knowing them can also help to narrow your business' focus. To begin to take an inventory of your strengths and weaknesses, we recommend you:
Take a personality or career test. There are plenty of tests to help gauge your personality and character traits in an unbiased manner. While you shouldn't rely on the results entirely, they can offer useful insight.
Meet with a business consultant. A business consultant can help you brainstorm ideas that work with your strengths and weaknesses. They may also have access to more in-depth tests and tools to refine things further.
Once you've gotten a more objective look at yourself, you can then leverage your strengths to narrow your niche, and use your weaknesses to know where you'll need to outsource as your business takes off.
Step 2: Find an Underserved Market to Target
A target market is a particular group of consumers that you direct your services and products towards. This is also known as a 'niche market', and is a critical element of any successful business.
A niche focus will enable you to more effectively target the needs of your audience, but you should go deeper and find an underserved market within the niche. This will enable you to deliver a more personalized experience, which can lead to higher conversion rates. Here are two (of many) recommendations:
Consider what you want to offer. What kinds of services or products do you want to offer, and how will these offerings help your business to stand out? The answers to these questions may help you to eliminate some key demographics so you can better hone in on your own buyers.
Consider who you want to serve. By starting with the "who," you can create a profile (known as a buyer persona), which will help you to more effectively market your business and meet the needs of a more specific audience.
You don't need to fully choose your product/service, or even know the identity of your ideal customer at this point. However, you should have a general enough idea so that the next two steps will help you to better visualize your plan.
Step 3: Set Specific and Measurable Business Goals
As an entrepreneur, it will be your job to set goals for your business. These will include profits, your conversion rate, and customer engagement. Specific and measurable goals make it easy to see the larger picture, which means they can be a helpful way to complete seemingly unachievable tasks such as bringing in more customers or turning your side business into a full-time job.
However, there are certain steps you should take as you set your goals to ensure they're within your reach. For example:
Take a SMART approach. Goals that are Specific, Measurable, Attainable, Relevant, and Timely (SMART) will enable you to create more achievable goals. For example, every successful business needs a solid invoicing strategy. SMART goals might include finding an invoicing solution such as Hiveage, and/or hiring a bookkeeper once you reach five recurrent customers.
Connect the goals to your overall aim. What do you hope to achieve with this side business? Once you answer this question, you can then create SMART goals to achieve your intended result.
Your goals will change as your business ideas become more fully formed (especially what your offerings will include, and who your audience will be), but they're just as helpful to implement from the start.
Step 4: Differentiate Yourself from Your Competitors
A niche focus is a great way to set yourself apart from the larger industry, but you will still likely face competition. By differentiating yourself, you create a reason for your audience to choose you over the competitors.
Differentiation can seem almost like recreating the wheel. However, there are steps you can take to make your products or services stand out from the crowd, such as:
Find (and exploit) your competitive advantage. Will you offer lower pricing, better customer service, or more service/product features than your competitor? You'll need to determine what you'll give up, such as a higher profit margin, then commit to making the difference stand out.
Create difficult-to-ignore offers. You'll need to give a little if you want to reap the benefits of differentiation. This may mean offering your customers a once-in-a-lifetime package deal, or providing valuable information in the form of guides or webinars for free.
Ask yourself: What are my competitors already offering to the target market, and how can I make my services/products better? By answering these questions, you can begin a better consumer experience from the start.
Conclusion
Starting a side business can be a great way to supplement your income, or even provide you with a creative outlet. While the task at hand can seem overwhelming, especially in the beginning, a predetermined plan will help to keep you focused on the end goal.
In this post, we've highlighted four steps you should take as you set out to start your own successful side business. They are:
Inventory your strengths and weaknesses.
Find an underserved market to target.
Set business goals.
Differentiate yourself from your competitors.
Do you have any questions about starting your own side business? Let us know in the comments below!
Choosing a platform for your photography site.
Planning and creating your site.
Keeping track of your finances with an invoicing system.
Implementing measures to prevent image theft.
Do you have any questions regarding creating a photography website? Let us know in the comments section below!
Join thousands of business-savvy entrepreneurs on our mailing list.
Curated emails that'll help you manage your finances better.