5/5 Small Business Interview: Looking Forward to Work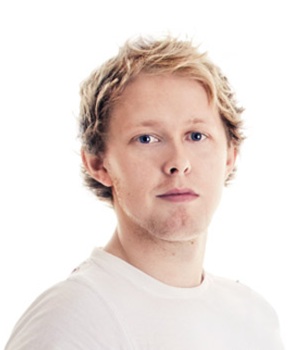 A graphic designer, entrepreneur and fitness freak, Shaun Preece straddles many worlds in both his work and his play. Today, we chat to him about the pros and cons of working for yourself and the ins and outs of being a freelance designer. We also delve into Shaun's favourite pastime, Mixed Martial Arts, and talk to him about how his love for fighting intercepts his love of art.
You are a self-professed Graphic Designer, Entrepreneur & Fitness Freak. As a small business owner, how do you balance these different sides of your life?
I like simplicity and design that cleverly & effortlessly communicates a message.
I'm not going to lie, it was very difficult in the beginning. I found myself saying 'yes' to almost every job that came along and very quickly found myself bogged down with work and having to work crazy hours every week just to keen on top of deadlines. Nowadays I'm a lot more picky about the work I take on and have far better time management which in turn allows me to put aside adequate time to allow me to focus on my training and other businesses. I believe mistakes are the best way to learn and I can honestly say I made quite a few starting out. Freelancing is a high paced and hectic lifestyle with tight deadlines and the occasional tricky client but I wouldn't change it for the world! I feel blessed to wake up every morning and actually look forward to starting my work.
A better way to manage your finances
With Hiveage you can send elegant invoices to your customers, accept online payments, and manage your team — all in one place.
What is the best and worst thing about your own boss?
The worst thing is knowing when to 'switch off'. I'm a workaholic and find it hard to step away from a project once I get going. I have learned from experience though that working too many hours with little sleep severely impairs my creativity and concentration levels!
The best thing? There are so many, but the fact that I'm in charge of my schedule, my holidays and the work that I take on really makes it enjoyable. I'm a huge coffee lover also and recently discovered a little company called The House of  Coffee – they make the nicest coffee and do a 'get in the mood range' designed especially for different stages of the day. Being my own boss means I get to drink as much of this as I like every day, which is another bonus!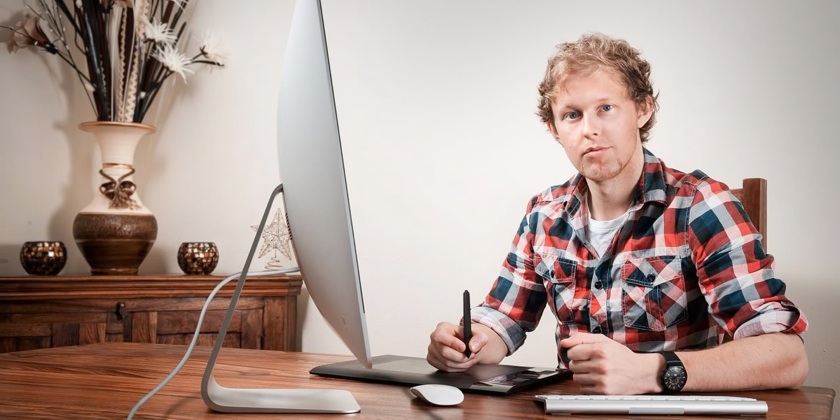 On your website, you very boldly state that "good design is not subjective". In an era in which taste is privileged and 'everyone is a designer', what do you think is the bottom line for good design?
I'm a big fan of less-is-more. I like simplicity and design that cleverly & effortlessly communicates a message to its audience without overcomplicating it.
How did you get into MMA, and can you draw any parallels between the pastime and your work as a graphic designer?
I was brought up in a family who have all been very successful in the martial arts world and have been interested in martial arts from a young age. I believe that there is crossover between martial arts and graphic design; both allow one to express themselves and be creative in their discipline and that's what I love about MMA. It is a very 3 dimensional sport in that it combines the best elements of each martial art in an amalgamation of one elite fighting style.
What are your plans for the rest of 2014?
I have so much planned for this year! I'm currently in the process of a personal rebrand and will soon be launching my new website & identity. I'm busy building it at the moment but it's almost complete and will feature some really exciting projects I have been lucky enough to work on over the past two years.
Also, I recently launched a fitness website with some good friends. It is called PhysiqueBoss.com and is aimed at the natural athlete. We are already getting some amazing traffic through to our website and have been contacted by a number of leading sports nutrition companies who would like to work with us. I can really see this growing into something exciting towards the end of the year and we are currently busy putting together our first 12 week training programme which we plan on releasing in the summer of 2014.
Aside from that, I have some very exciting projects on the horizon. I have been working with some of the worlds leading design agencies, and though I can't give much more away at this point, I can say that they are some very exciting projects indeed.
Why did you choose Hiveage over other online invoicing products, and who would you recommend it to?
There are a number of reasons, but the main one is the fantastic customer service and support I received during my beta testing period. It was nothing like the cold automated response of the 'more known invoicing brands' that I had been used to, and this was a refreshing change. Another clincher for me was the pricing and incredible features and reporting that Hiveage offers. As mentioned above, I run a number of businesses, and it's great being able to set up different billing profiles for each of my companies while keeping everything in once place. I would actively recommend Hiveage to anyone looking for a refreshing, personable company with state of the art invoicing tools.
---
5/5 is your chance to get to know awesome Hiveage users from all around the world. In each issue, expect five questions, five answers, and a load of insight from freelancers and small businesses just like you!
Join thousands of business-savvy entrepreneurs on our mailing list.
Curated emails that'll help you manage your finances better.