5/5 Small Business Interview: Do What Makes You Happy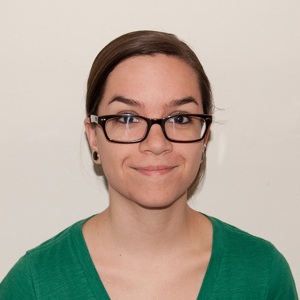 Like many of you reading this blog, Laura inhabits two worlds. By day a UX designer at a software firm, she moonlights at Double Stop (design agency of Laura Sly), her own design agency. Also, like many of you, Laura has the goal of being self employed some day, and in this 5/5 tells us how that journey is going for her. Read on to find out what she has to say about bootstrapping a small business, and doing it solo to boot!
You describe Double Stop Design, LLC as your 'freelance design company'. Interesting terminology! Does that mean that you might expand / hire others at some point, or do you prefer running things on your own?
At the moment, I'm working full-time as a UI/UX Designer at a software company. I usually work on my Double Stop projects at night and on weekends but I hope to one day rely solely on that work. Until then, I'll refer to it as a freelance company. I want to be upfront with my clients so they are aware that I do work 40 hours/week at a "real" job. The goal is to be self-employed and work from home one day!
I've shifted my focus since I started Double Stop. Most of my projects consisted of websites a few years ago but I realized that I'm a lot happier designing and illustrating. Coding was taking up too much of my time and I wasn't passionate about it. I'd much rather work on things like posters, book covers, and videos. I think it's important to do what makes you happy – not just what pays the bills.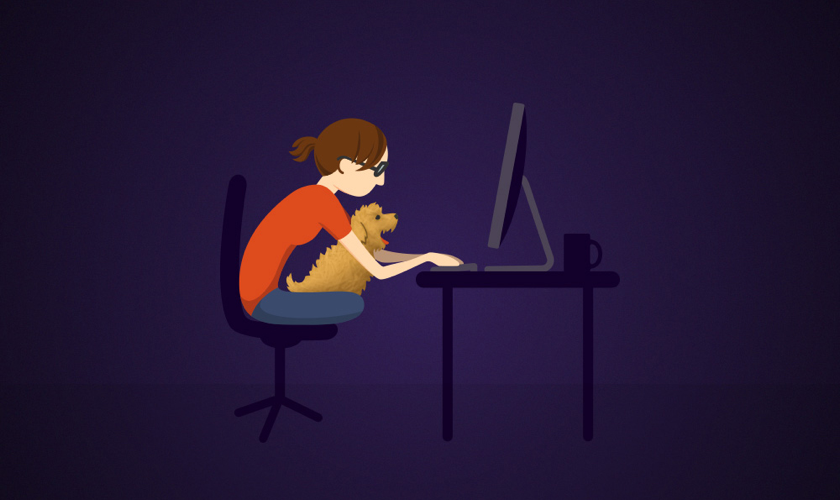 It could take hours to animate only a few seconds of video, but it's so satisfying when it looks and feels right.
I've worked with a few contractors and friends in the past, but I think I'll mostly handle these projects on my own from now on. Back when I designed and coded websites, I needed some help with the workload and managing the projects. Now that I'm trying to focus on illustration and design, it makes more sense to work alone.
I just moved a few days ago and set up a home office in the second bedroom of my new place (see photo below). I love this new space and can't wait to work in it. The view from the windows is a baseball field, which is pretty cool.
What is the best and worst thing about living in New Jersey? If you could live and work anywhere in the world, which city would you choose to reside in?
A better way to manage your finances
With Hiveage you can send elegant invoices to your customers, accept online payments, and manage your team — all in one place.
Well the worst thing about New Jersey is definitely the winter. I despise cold weather and would love to escape that forever. The best thing about living in New Jersey is being so close to my friends and family, who are all in this area. I'd love to move to a warmer climate but I'd hate to be far away from everyone.
I currently live in Montclair, which is a fantastic town. It's very close to Manhattan, but still suburban and very nice. There are a few main street areas with great restaurants and bars. I also work here and I'm able to walk or ride a bike to the office.
My boyfriend and I visited Portland, Maine a few years ago and we both loved it. I would like to live there for a few years. Again, the downside is the harsh winter! We visited San Francisco this summer, which would also be a fun place to live.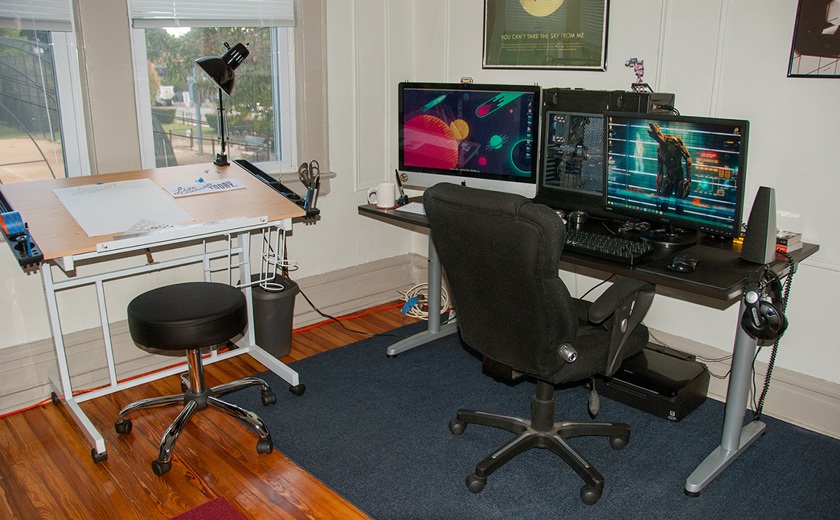 As seen in your portfolio, you do a lot of video work. What are some of the biggest misconceptions about video that you wish more clients knew before they came to you with their projects?
Interesting question! I think that most people don't realize the amount of time and effort it takes to illustrate and animate a video. I don't blame them! I was the same way when I started taking on these projects. I always try to estimate the time I'll be spending on something ahead of time, and the first few times I quoted these jobs, I was underestimating them. From storyboarding, to designing all of the frames, and finally bringing everything to life in After Effects, each project is a huge undertaking. I really enjoy working on these because of how long term they are. It could take hours to animate only a few seconds of video, but it's so satisfying when it looks and feels right.
As a designer, who have your biggest influences been? As a designer, what kind of visuals do you want to be known and remembered for?
Oh man, so many influences! Some of my favorite classic artists are Pieter Bruegel, Hieronymous Bosch, Edward Hopper, and Gian Lorenzo Bernini. I studied abroad in Italy, which was so inspiring.
I'm also a huge fan of so many contemporary artists. To name a few – Greg "Craola" Simkins, Conor Harrington, Margaret Kilgallen, McBess. Also, I love pretty much anything in Juxtapoz (Art & Culture Magazine).
I'm constantly amazed by designers nowadays. Jessica Hische, Jon Contino, Justin Mezzell, Daniel Savage, Two Arms Inc. – just to name a few. There are so many talented people creating amazing things!
A lot of people tell me that my work has a certain underlying style, but I myself have a hard time seeing this. I think it's kind of cool that people can look at something I made and tell me that it looks very "me". Hopefully that's a good thing! I would like to be remembered for that.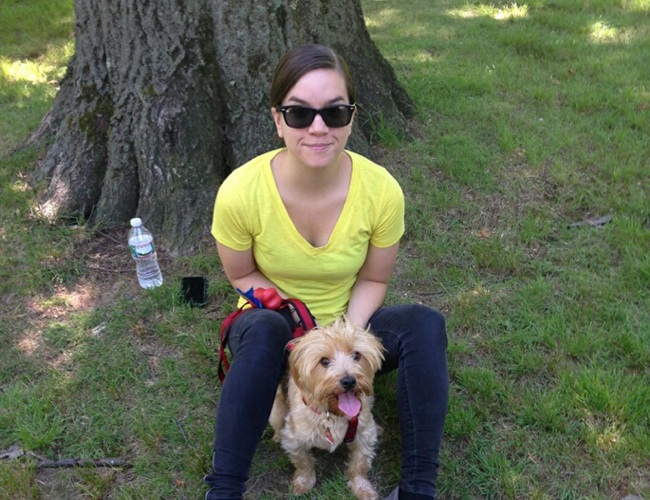 How did you happen upon Hiveage, and what made you decide to stay?
I've been a happy customer since the Curdbee days! I used to make all of my invoices in Google Drive and it became impossible to keep them organized. I had a hard time remembering which ones were paid and which ones weren't. Hiveage has taken everything I hated about invoicing and made it so simple and even enjoyable. I didn't think that was possible! They offer a fantastic product and I recommend it to freelancers all the time.
---
5/5 is your chance to get to know awesome Hiveage users from all around the world. In each issue, expect five questions, five answers, and a load of insight from freelancers and small businesses just like you!
Join thousands of business-savvy entrepreneurs on our mailing list.
Curated emails that'll help you manage your finances better.