5/5 Small Business Interview: Adaptation is Key to Entrepreneurship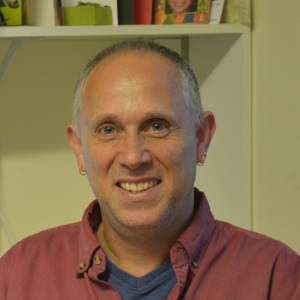 In a world where thousands of would-be freelancers stay stuck inside big corporations due to any number of reasons, Gal Baras had the guts to leave and start his own business right in the middle of his career. As someone who has lived on both sides of the fence, he knows the ins and outs of these two different kinds of lives, and in this 5/5 he shares his years of experience with us.
Your story is one of going from 'big to small'. Starting off in the corporate sector, you became self-employed in the middle of your career and currently run more than one successful small business. How and why did you decide to make this transition?
Corporate environments apply more pressure the more skilled you are and/or the more influence you have, which happens naturally as you gain experience and climb the management ladder. This happened to me. Since my family's ability to stay in the country depended on my employment, I simply had to keep enduring this for a long time.
I sat at home and pretended to be looking for a job, while relishing every moment of freedom.
But corporations are also very cold entities, in which everyone is supposed to serve the corporate master, even if it means hurting individuals. The amorphous shareholders don't care about the people, so some employees get hurt on the way to a good quarter's earnings. Following a tough project, during which I had to learn a new system, work well beneath my rank, perform well under pressure and work long days and weekends to fit overseas travel to work out my family's immigration, I was tapped on the shoulder and told the company could not afford me. I was replaced by one of my team members, who was simply thrown in at the deep end, and I left shortly thereafter.
A better way to manage your finances
With Hiveage you can send elegant invoices to your customers, accept online payments, and manage your team — all in one place.
So I sat at home and pretended to be looking for a job, while relishing every moment of freedom, taking my kids to and from school, getting to know them (literally) and spending quality time with them. When my kids were at school, my wife Ronit and I dreamed of the future and published her long overdue book, Be Special, Be Yourself for Teenagers.
Then, Ronit and I worked through one of Tony Robbins' programs, did a life coaching course and decided to start our own business from home.
Is there anything you miss about working in a bigger company? What are some of the things you don't miss about that life?
In a big work environment, somebody else gives you a chair, fixes your computer, fills the kitchen jars with coffee when it runs out and assigns you a card, a mobile phone, etc. This allowed me to focus on my core work functions a bigger portion of the time, which suited my nature. I admit that being in charge of everything can be overwhelming sometimes.
I also process things by talking about them, which I could do on most days with the people around me at work. Being in a similar profession, they "got" what I said and were able to help me with their own ideas. My wife is a life coach and not technologically inclined, which is why I love discussion groups. However, I still miss the professional conversations with colleagues.
What advice would you give someone who feels it's too late in the day to start out on their own?
I'd say "It's never too late". As a marketer, I believe in finding a hungry niche and choosing a unique selling proposition that suits that niche. When this is done right, good business follows.
Other cultures excite me and always provide good perspective on my own life.
The most important tip, however, is to start developing the new business while there is still good income coming in regularly. Nothing stifles creativity like stress, and starting a business is heavily dependent on being able to adapt and generate ideas all the time.
If you weren't doing online marketing, what would you be doing?
If I wasn't doing online marketing and I didn't have to work, I'd travel the world. Other cultures excite me and always provide good perspective on my own life. I'd also write a blog, because I often have strong but unusual reactions to things and I think my ideas could make a difference.
If I had to work, I'm not sure. I was a life coach for the first 2 years working from home, so I might combine that with business and go into business coaching.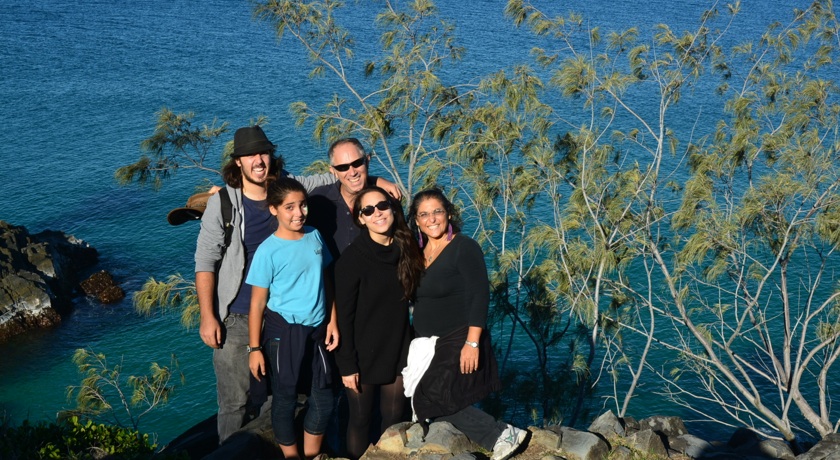 What is your favourite Hiveage feature? If you could add or remove one thing from the application, what would it be?
The area of Hiveage I spend the most time in is Track. Coming from Curdbee, the Hiveage Track interface is much nicer and more convenient for me, although I miss the time reports. That's definitely an area where I want to see more. To me, it's the foundation for invoicing. As a minimum, I want to be able to list only unbilled time entries.
Finally, I know there was no question #6, but I just wanted to say that I've sent in a good number of support requests and development ideas and response has been terrific. Seeing my ideas live a few days after sending them in is absolutely awesome. It makes me feel truly valued in a world where the word "valued" is tossed around a lot without meaning much.
---
5/5 is your chance to get to know awesome Hiveage users from all around the world. In each issue, expect five questions, five answers, and a load of insight from freelancers and small businesses just like you!
Join thousands of business-savvy entrepreneurs on our mailing list.
Curated emails that'll help you manage your finances better.