5/5 Small Business Interview: Making the World Brighter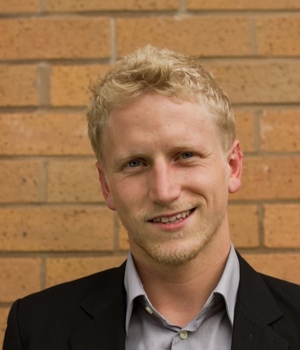 We've always been fans of freelancers doing cool things, and as such we're definitely fans of Benjamin Gibert. His company, Vinyl Revolution, does some super fun stuff with vinyl! In this interview, we talk to him startups, the challenges of setting up online businesses, and finally, he also shows off some of his coolest products. Whether you're a fan of small businesses, vinyl, or both, this is one 5/5 that you're gonna want to read!
Firstly, why vinyl? What is it about the medium that draws you and your company to it?
People take a risk ordering from an unknown business online. They appreciate feeling like they have your attention.
Our company was born out of a desire to turn the world into a brighter, more exciting place. We love vinyl because of the infinite design possibilities it offers to anyone with an idea and a surface. There's just too many blank surfaces out there! The thing we are most excited about as a company is the opportunity to collaborate with artists and discover innovative ways of using vinyl. My business partner Simon worked in the vehicle graphics and signage industry for years and was bored of using vinyl every day in the same ways. We wanted to see if we could do something different with a material that's been around for a long time. Vinyl is designed for use on vehicles so we know it will withstand pretty much any abuse we put it through as we explore new ways to use it.
A better way to manage your finances
With Hiveage you can send elegant invoices to your customers, accept online payments, and manage your team — all in one place.
What was the biggest challenge you faced in setting up Vinyl Revolution? If you were to go through the process again, would you do anything differently?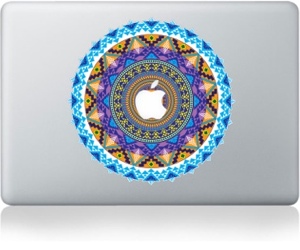 I think our biggest challenge was one that most small businesses meet today: awareness of our brand. The Internet is an incredible tool to reach millions of customers but it also means any new business is competing for customers' attention with more businesses than you could ever count. Simon and I built this company with no outside investment and very little capital to start out with. We compensated by pouring our hearts into it day in and day out. It means we were able to test the market and our business model without risking too much. But in retrospect it probably slowed our growth to not invest in marketing and machines straight off the bat. If I did it again I'd probably take the risk of trying to hit the ground running.
What advice would you give a small retail business that wants to start and run a profitable online store?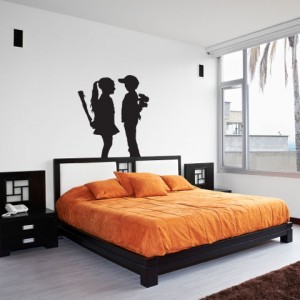 Focus on your customers and keep them happy. We sell on a lot of online marketplaces like Amazon, Etsy and NotOnTheHighStreet. We haven't perfected our delivery solutions yet and we sometimes get customers whose orders go missing. We've always tried to answer anyone with an order enquiry personally within an hour of getting their email. If their sticker was missing we just took a hit and sent them a new one for free. People take a risk ordering from an unknown business online. They appreciate feeling like they have your attention. Almost every response we ever get from customers after an enquiry starts with "thanks for responding so quickly!"
What Vinyl Revolution product are you most proud of? If someone were to buy just one thing from you guys, what would you recommend?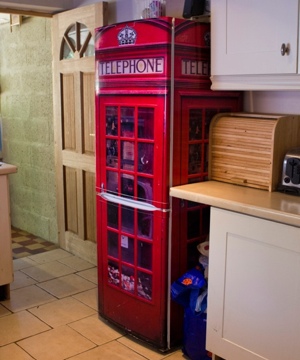 It all started with our signature FridgeWraps. Since then we've been on a mission to wrap everything and anything we can get our hands on. But that's still the product we love the most and the one that turns the most heads. Pictures honestly just don't do them justice. Whenever people see one of our FridgeWraps in real life they fall in love with them. We went to some shows when we were starting out and we brought a fridge we'd wrapped as a classic British red telephone box. So many people walked by it without even realising it was a fridge that we ended up having to prop the door open to get people to realise what it actually was. Everyone spends so much time in their kitchen and around their fridge but everyone has the same plain white or stainless steel door. If you had to get one product from us I'd recommend our FridgeWraps just because they're so unique and fun.
How did you end up using Hiveage? What is your favourite Hiveage feature, and if you could change one thing about the app, what would it be?
Vinyl Revolution is growing fast but we're still only two people that have to cover every possible aspect of the business. I was looking for an online invoicing solution that would look professional, had a clean and functional user interface and was good value. I found Curdbee, which was recently turned into Hiveage, and we've been using it ever since. It makes tracking all our outstanding payments and organising our clients that much easier. Now I don't have to worry about it and I can just get on with the business. My favourite Hiveage feature are the interactive graphs that help me understand cash flow in my business at a glance. If I could change one thing about the app it would be to have more functionality in terms of reporting over time and responsive charts so that I can really understand cash flow in the business without pouring over spreadsheets.
---
5/5 is your chance to get to know awesome Hiveage users from all around the world. In each issue, expect five questions, five answers, and a load of insight from freelancers and small businesses just like you!
Join thousands of business-savvy entrepreneurs on our mailing list.
Curated emails that'll help you manage your finances better.