Tips For Keeping A New Year's Resolution For Your Business
Many New Year's resolutions are forgotten by the time the first week of February rolls around. In fact, only a mere eight percent of people manage to succeed in their resolutions every year. Unfortunately, the same obstacles that plague individuals on the path toward their goals also challenge organizations. Will your business be among the lucky few to come out on top in 2015?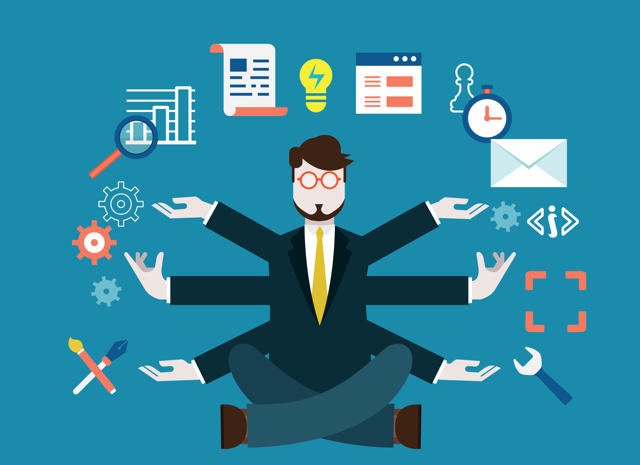 These tips can help you stay on track with your resolutions this year so that you'll have plenty of reasons to celebrate come December 31:
Big Picture Goals
If you haven't yet set your business resolutions, there's still time! Don't be hasty in setting your goals; instead, take the opportunity to thoroughly assess your organizational strengths and weaknesses from a "big picture" perspective. The best resolutions don't address shortsighted or temporary concerns, but are instead aligned with your overall business strategies.
A better way to manage your finances
With Hiveage you can send elegant invoices to your customers, accept online payments, and manage your team — all in one place.
Short List
While you may be overenthusiastic about reforming or growing your business, don't take on too much. Forbes reports that when your list of goals is too big, you are doomed to fail from sheer overwhelm. Instead, narrow the list to a few of the most critical themes—such as those related to growing revenue or improving efficiency—to help you stay focused.
Be Specific
According to John Norcross of the University of Scranton, "If you can't measure it, it's not a very good resolution because vague goals beget vague resolutions." So be as specific as possible. The more detailed a resolution is, the less wiggle room you have when evaluating results. Rather than say that you'd like to increase revenue for 2015, state that you want to increase it by 10 percent, or hit the $100,000 mark by year's end.
Don't Go It Alone
People have a better chance of achieving a goal if they make it known because it holds them accountable. This is a valuable opportunity to discuss business goals with your team members. Remember: your employees or partners are also invested in the success of your enterprise. By welcoming their opinions and encouraging them to think like stakeholders, you not only glean meaningful insights, but also drive employee engagement.
Keep Talking About It
Once you've established your business' resolution, it's essential to frequently communicate this message to your staff in order to ensure that no one is deviating from the path towards the goal. In many cases, real change only takes root when actively reinforced. But don't mistake communication with micro-management, as this can lead to frustrated, resentful employees. It's not just about just sending routine email updates, either; communication must occur through a variety of channels—from face-to-face meetings with employees to your company's Facebook page—in order to most effectively convey your message, share your vision, and drive action.
Measuring Matters
There's little point in setting a goal without the means to measure your results. While access to data is greater than ever in the digital age, many businesses fail to leverage this information into actionable insights. The right metrics not only help you track progress, but can also lead to increased employee satisfaction and motivation.
Set up a system which allows you to break down your goal into smaller milestones along the way. This can be as basic as a table or spreadsheet, as long as it offers a clear snapshot of where you're succeeding and where you're missing the mark. You might want to look into products and services designed to optimize workflow, minimize waste, and maximize productivity.
Be a Leader
It's human nature: people want to improve. However, rather than providing feedback designed to enable progress, many employers offer critiques that are instead focused on past failures. Be a more effective leader in 2015 by giving feedback designed to foster future success. Regular employee performance reviews help keep the lines of communication open while also providing employees with the opportunity to make a greater contribution and enjoy an enhanced sense of professional fulfillment.
Your New Year's resolution offers transformative potential for your business, but only if you have the means with which to achieve your goals. Following these tips will not only help you avoid ending up in the 92 percent of resolution failures this year, but will also lead to the establishment of ongoing best practices for 2015 and beyond. It's a win-win situation!
Join thousands of business-savvy entrepreneurs on our mailing list.
Curated emails that'll help you manage your finances better.