Side Hustle: Starting as a Freelance Video Editor in 2021
If you're like most agencies, getting paid by clients always feels like a win, plus it keeps the lights on and the team running and focused. But so much around the billing and invoicing process can be stressful. In fact, done incorrectly, it's a confusing, awkward process for you and your client. It's also arguably the most important step of working with a client—not only to ensure you get paid on time, but as a way of establishing your professionalism and building a positive long-term client relationship. We're going to show you what you can do today to turn a painful billing process into a strategic advantage that creates a great experience for your clients—and your agency.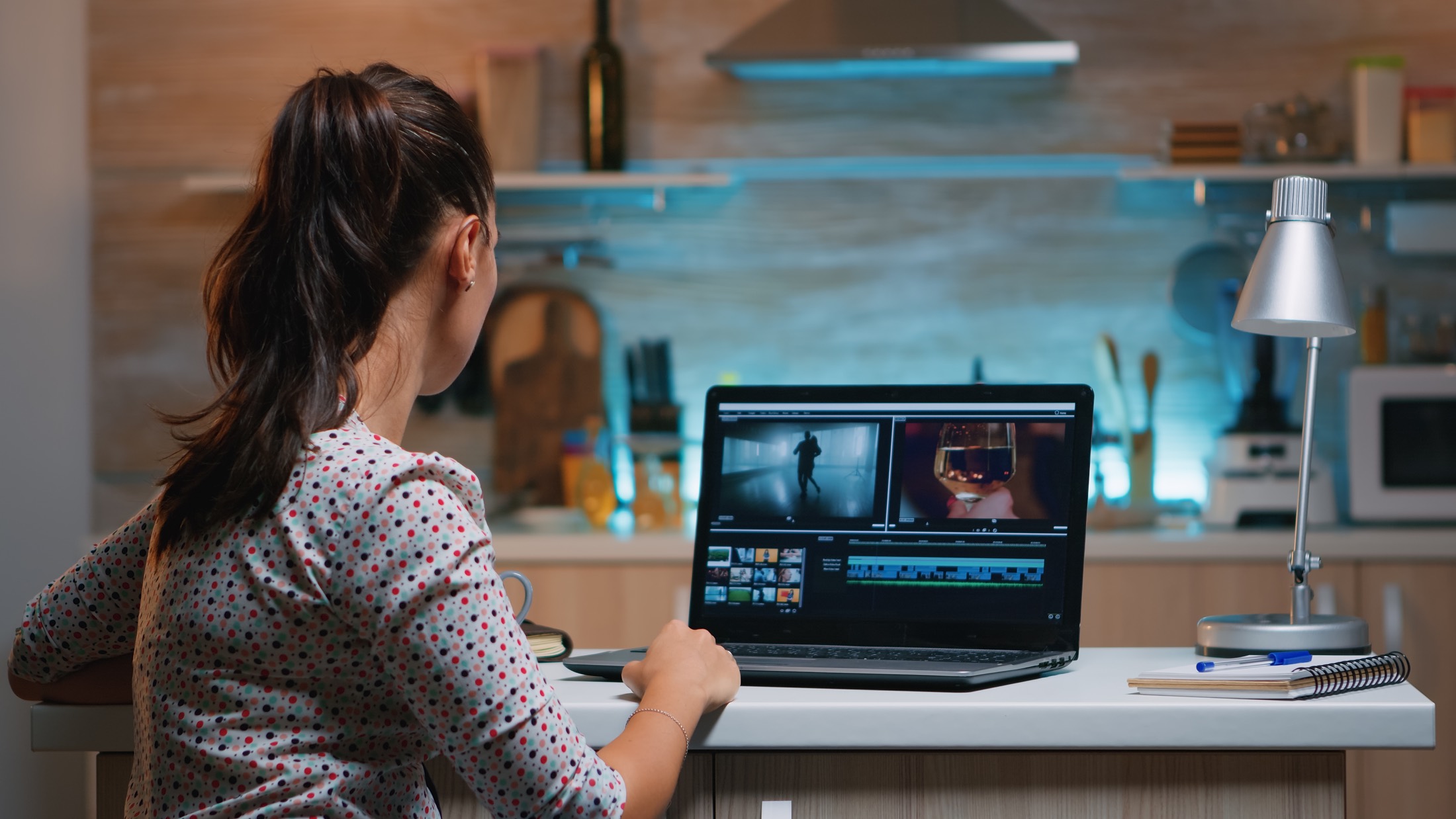 As a result of the coronavirus pandemic, the world's state is one that can best be described as different. Many industries have seen less revenue because of the mandatory, and admittedly, necessary restrictions to preserve citizens' health. If you're a freelance video editor, you've likely seen a steady decline in work, as the opportunities aren't what they used to be some time ago.
A better way to manage your finances
With Hiveage you can send elegant invoices to your customers, accept online payments, and manage your team — all in one place.
Now that people don't want to and realistically shouldn't be going to all the places they like, they can't make appearances at events like they used to. You may have noticed that traditional freelance video editor jobs seem to be disappearing, but you may be able to find work in another way.
The Digital Transformation
People don't get to go to work like they used to, but they are still looking to have a good time. It just so happens that you can help them to do so by having a hand in the content they consume. You see, if people are spending fewer hours on the road, it means that they have more time to watch videos at home. What does that mean? Well, your skills may be needed more than you know.
Platforms, such as TikTok, YouTube, and Netflix, have seen a surge in the amount of time people spend on them this year. The first thing you should be thinking about is how you can become a part of the production of some of the content being put out. What are you going to do to make some money and establish new clients?
At the end of the day, most of these clients know that they are in the business of uploading videos, and they need video editing work completed.
Opportunities for Video Editors in 2021
What can a freelance video editor do in this time, when so many people aren't even working? Well, here are some of the opportunities that you can use to make a living while getting some work experience:
Conference Video Editing
If you find the right clients, you could make this one a full-time job. Almost every company that can do so chooses to host their meetings and conferences online now. They have the resources to do so, and they need to help their staff members to stay safe. When they create the videos with whatever recording feature they use, editing is often required. If you can get a job from a business that needs someone with editing skills, you're on your way to months or even years of consistent income.
Explainer Video Production
Explainer video content is not a new trend. Business and personal users post them all the time on social media and in other places to get the desired message out. However, posters need to have each video project edited before they can have full confidence in the posts. Once you've grasped the concept of remote working and you want to use your creative skills in editing to make some money. Additionally, such projects help you to get valuable experience working in your field as you satisfy clients. If you can find work with a business or person who needs help editing explainer video projects, use the opportunity to build your portfolio while you earn from the client.
Talking Head Productions
These productions are used for marketing and informational purposes. People are used to the face-to-face type of communication, and so, a business must find ways to start virtual relationships with clients on some level. These recordings need video editing before they can work in the manner intended. That's yet another opportunity that you could take advantage of and potential have even beyond this year.
Note that this list is a start, and it's by no means exhaustive. As a freelancer who wants to work as a video editor, you need to spend time looking into the new possibilities that have emerged.
What Tools Can You Use?
If you plan on freelancing part-time or full-time, you need to be responsible enough to have all the tools you need before taking on any work that requires you to edit anything. Here are some video editing software examples that you can use to get through your freelancing project requirements:
1. Splice - Good audio is an essential part of the video editing experience, and Splice is an excellent application for your freelance editing needs. You get a tool that helps you to create and collaborate on music, with cloud backup, just in case you forget to save whatever media you're working on. With features, such as version control, you can access the first iteration of a piece that you had a few days ago as quickly as you can access the most current ones.
2. InShot - If you want a fantastic and easily accessible tool that facilitates a freelance video editor's work, you need to start using InShot. It's a comprehensive video editing tool that you can use to show how creative you can be to a client. Trimming, filters, resizing, and speed adjustments are just a few of the basic options InShot gives you to work with. The best part is that it's an Android and iOS based platform, so you can build your portfolio and work on editing pieces from the comfort of your phone.
3. Magisto - Here's yet another app that shows off the benefits of years of innovation. Video editors can take advantage of features, such as filters, cropping, facial recognition, stabilization, etc., which can make your client deliverables stand out. Any freelance video editor can use this mobile app to put their skills to the test.
The First Portfolio Productions
Most clients are going to want to see what kind of skills you have before they offer you a job. Even if it isn't full-time work, people still wish to know that a freelance candidate can handle the tasks assigned on any given day. Your portfolio is like a visual resume that an employer can use to evaluate where you stand and if an engagement with you can work out.
While you can use the jobs you land while freelancing to beef up the portfolio, don't wait for your job search to succeed before you work on it. Spend time playing around with the tools at your disposal, so you have something to present to potential employers.
Where to Look for Work
Long ago, there weren't many options that didn't involve searching newspaper classifieds. Thankfully, freelance video editors now have the power of the internet. Each year, tons of people find opportunities online, and there's no reason why you can't do the same. The question is, where should you be digging around for freelancing opportunities? Here are some stellar options to consider:
Freelancer marketplaces, such as Upwork, Fiverr, and Toptal
Social platforms, such as Instagram, Facebook, and Twitter
Job posting sites, such as Jobs.com, Glassdoor, and Ladders
Determine Your Freelance Conditions
Even if you're not getting a full-time opportunity, you should think about establishing policies that govern how you provide your services and what stipulations are attached. Freelance video editor rates vary, for example, and your offerings should be priced appropriately. There is also the matter of the number of revisions. You aren't always going to initially hit the nail on the head, so you should have a revision policy. Finally, what are your payment terms? Is there a deposit at the start, or do you collect everything at the end?
Join thousands of business-savvy entrepreneurs on our mailing list.
Curated emails that'll help you manage your finances better.