Simplify Your Business by Automating Simple Tasks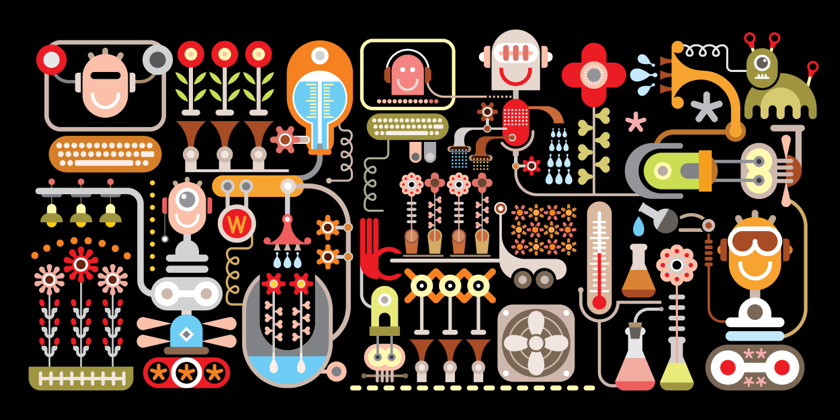 The commonly used phrase "time is money" is never truer than with small business owners. Every moment you spend performing mundane tasks is a moment you could be improving your business and increasing your revenue. Fortunately, there are services that can help you automate simple tasks so that you can focus on the things that really need your attention. In this post, we're going to look at two popular services that can help you save time with automations.
IFTTT – If This Then That
IFTTT is a free service that allows you to connect different channels together to automate specific tasks. There are 148 channels to choose from, and they include everything from Android to YouTube.
Some example things you can automate with IFTTT recipes include the following.
Get a text message with the daily weather report.
Schedule updates in Buffer when a new story appears in a specific RSS feed.
Send favorited items in Feedly to Evernote.
With 148 channels, the automation combinations you could create are endless. If you're not sure where to start, you can browse through recipes and collections created by other users of the service. There's even a collection for small business owners.
A better way to manage your finances
With Hiveage you can send elegant invoices to your customers, accept online payments, and manage your team — all in one place.
Zapier
Zapier is a premium service that is similar to IFTTT, but comes with connections to more business apps. Specifically, you'll find integration with accounting software, CMS systems, CRM systems, customer support services, ecommerce platforms, email marketing services, lead generation tools, project management apps, social networks, and much more.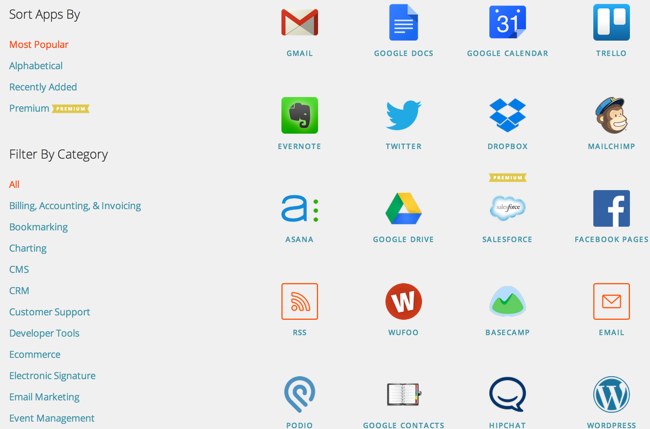 Some example things you can automate with Zapier zaps include the following.
Get or send a Gmail email for new PayPal sales.
Create a new record in Salesforce when someone submits a lead form from your website.
Put files from your customers into a specific Dropbox folder.
With over 400 integrations, you will definitely find automations that will make your business life simpler. If you're not sure where to start, you can look at common Zapier use cases or find applications you use to see the zaps created by others for them. You can use Zapier for free with up to five zaps that run a total of up to 100 tasks per month. Premium plans for Zapier start at $20 per month based on the number of zaps you want to create within your account, the number of tasks they will perform on a monthly basis, and the services you want to connect to.
Automation Best Practices
To get started, think about all of the things you have to do online on a repetitive basis for your business and see if there is a way to automate them. Also, look at the tools you use on a daily basis in each of these services to see how others are automating their use.
Remember that while automations can help you save time on simple tasks, they are not meant to replace authentic engagement with your customers. For example, both IFTTT and Zapier can help you automate updates to your social networks. But you should use those automations to supplement your social media activity so you can spend more time having conversations than finding and posting interesting news articles and quotes.
Last, but not least, be responsible about the automations you create. Don't set up your customers or prospects to receive text messages or emails they did not opt-in to receive. It's possible to do on both networks in a variety of ways, but it doesn't mean you should do it.
Do you use automations to help manage your business? If so, please share them in the comments!
Join thousands of business-savvy entrepreneurs on our mailing list.
Curated emails that'll help you manage your finances better.