PayPal Fees - How Much Does PayPal Charge?
We are drawn to the freelancing world because it offers a multitude of platforms for people to share their knowledge and talents, and selectively work with clients from all over the world. Payments are an important part of this equation, and there's no shortage of payment processors serving this market. PayPal is one of the most popular payment processing services used by millions of freelancers and small businesses, supported by most software for invoicing as well. However, before signing up for a PayPal account to accept money from your clients, you need to have a clear understanding of their fees.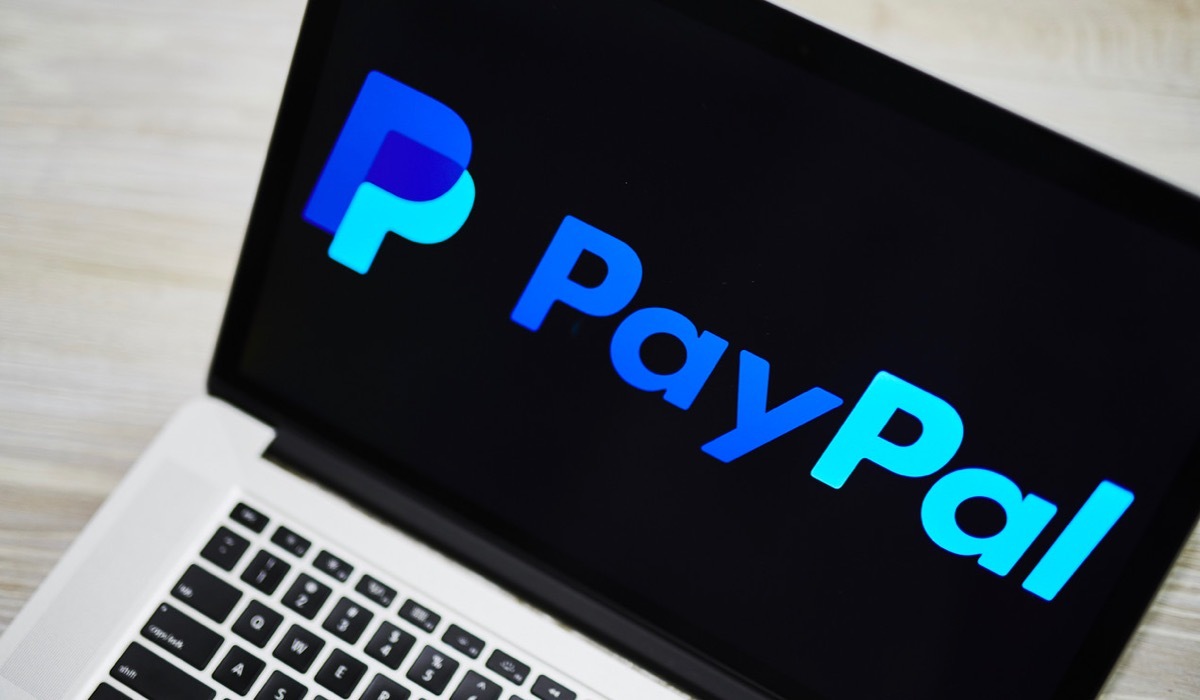 Today, PayPal is the second most popular service to receive and send money online. It has been available on the web since 1998 and has helped thousands of freelancers transfer and accept money with ease. One downside of PayPal, however, is that it charges different types of transaction fees depending on the context.
Not many people are fond of having to give up a chunk of their hard-earned money to their payment processor. Unfortunately, it's an inevitable part of accepting online payments. While it's free to open a PayPal account, the platform needs to charge those fees to operate a sustainable business. In essence, the company provides a secure platform that you can use to manage your money easily in exchange for transaction fees that ensures its operation.
A better way to manage your finances
With Hiveage you can send elegant invoices to your customers, accept online payments, and manage your team — all in one place.
Keep in mind that there are many types of fees. PayPal may charge you a different percentage depending on your country, the nature of the transaction, and the amount of money transferred. In this article, we offer you a comprehensive overview of the various transaction fees charged by PayPal, so that you can make an informed decision about which payment processor to use for your business.
What is PayPal?
Before we get into what PayPal fees are, we will explain what PayPal is, how it works, and its pros and cons. One of the fundamental requirements to keep your costs low is to understand how the platform works!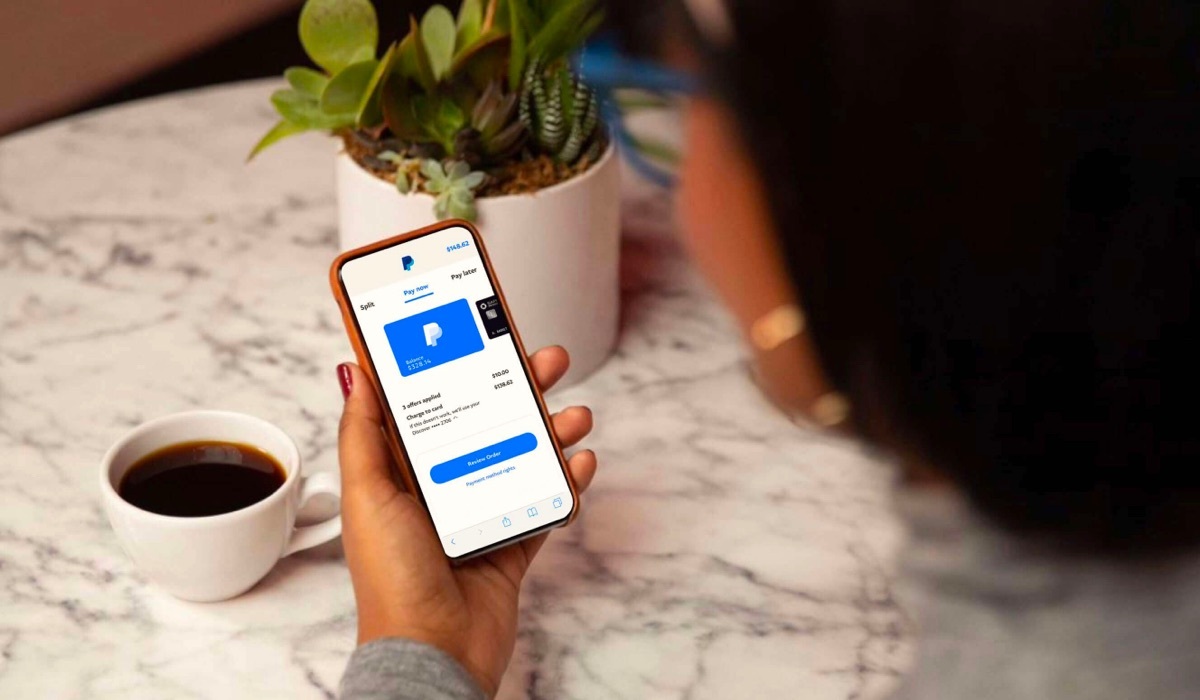 PayPal was founded in 1998 as a payment processing platform, and its country-availability has increased over the years so that many people from around the world can use it today. With a PayPal account, you can transfer money, link your funding sources such as bank accounts, and receive international payments. Creating an account is entirely free, and you can do the entire sign-up process in a couple of minutes.
This is one of the most popular payment processing platforms because it's both comfortable and secure to use by anyone. Some people don't feel comfortable using their bank account information to pay for items online, so they use PayPal to pay for them.
There are many ways that your clients can use to pay with PayPal. They can link their bank account, their credit cards, or their debit cards. When they want to pay you for your services, they just have to select their preferred payment method.
You can also receive PayPal payments from freelancing work regardless of the country in which the two parties are located. When someone sends a payment through PayPal, that money is safely stored on a digital wallet. You can either keep it there to pay for items online or transfer those funds to the bank account of your country.
While some transactions don't require you to pay a fee, PayPal has a fixed flat fee for specific types of transactions. Understanding these fee-free structures will help you decide which payment method to use when.
What are PayPal Fees?
As you may already have guessed, PayPal fees make up a percentage of the total amount of money that you are paying or receiving. Regardless of the type of transaction, the most likely scenario is that you will pay a transaction fee.
However, the PayPal transfer fee can be confusing to most sellers: several factors affect the amount you have to pay to process your transaction. If you're an entrepreneur or a general online seller, this may be a problem when you write down the transactions.
The most important factor that you have to know is the context for why PayPal is charging that specific amount for your transaction. The most common contexts are the following:
If you're receiving money from a person who is in a different country than yours
Whether you're receiving a payment for a good or a service
If the payment is made using a linked credit or debit card rather than the balance in the payer's PayPal account
If you're transferring your PayPal balance to a linked credit or debit card
There is one notable exception: if you're sending money to friends and family, PayPal doesn't charge you any additional fees unless you use your debit or credit card to send that money. There are other cases in which you pay lower fees, such as when you're a non-profit organization using the platform to receive donations.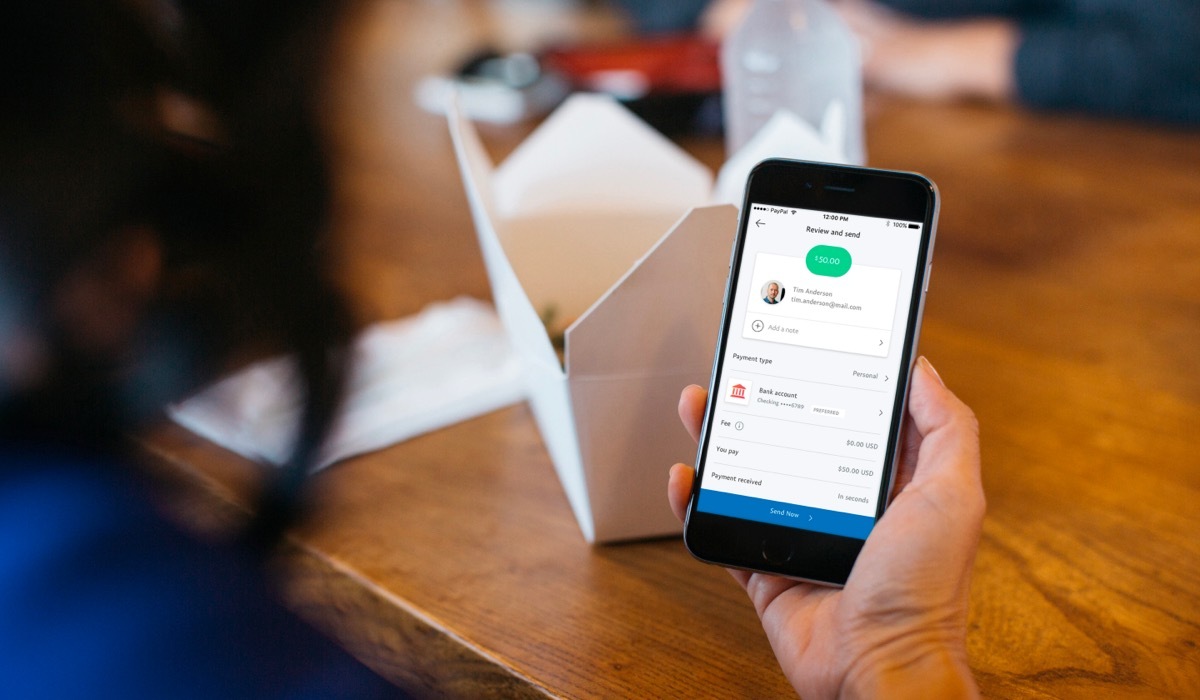 PayPal Fee Calculator
In most cases, for sales within the United States, PayPal has a flat fee for receiving payments: 2.9% + $0.30. This will be different under other circumstances, such as for transactions involving a currency conversion.
Thankfully, there is an easy way to calculate the fees that the seller or the client has to pay for each transaction. To calculate a fee with PayPal, you can check the platform's flat fee rates or use an online fee calculator. Most fee calculators provide a box for you to input relevant information such as the amount that you are paying or receiving, the currency, and the flat fee rate.
Keep in mind that you have to input everything correctly if you want to get accurate information. There are some sites that you can use for free, such as SaleCalc. Their tool also works with Amazon, eBay, and Etsy.
Regardless of what method you use, it's always important to know your fees per payment to avoid confusion between the seller and the client.
Understanding PayPal Fees as an Online Business
If you own an online business (or plan to have one), it's imperative that you carefully study how PayPal fees work for receiving and sending money. In some cases, business owners are overwhelmed with so many fees that they don't understand how to calculate them. To help you understand how PayPal fees work for an online business, we've put a list of questions together that explains how those fees work.
What Kinds of Fees Can I Expect on PayPal?
A transaction fee applies differently to the merchant and the client. If you have an online business, you will pay an additional fee for every purchase that your clients make. In this case, the client doesn't have to pay any additional fees.
For example, if you have a design agency that offers web design services, every time that someone makes a payment via PayPal to your business, they pay the standard set price in your invoice, while you pay an additional fee which depends on the nature of the transaction.
The following are the different types of fees that you can expect when someone makes a purchase through PayPal:
Within the United States
The standard fees for online purchases made within the U.S. are 2.9% + $0.30 per transaction. However, if the sale occurs in your store's physical location, and someone pays through PayPal, the fees are 2.7% + $0.30 per transaction.
International Fees
If your account is US-based, but the funds you're receiving come from a PayPal account from a different country, the rates change a bit. If the transaction is entirely online, you pay a fee of 4.4% + $0.30, rather than the standard fee of 2.9% + $0.30.
On the other hand, if the transaction occurs at your physical store, and the PayPal account from the client is from a different country, the fee is 4.2% + $0.30, rather than 2.7%+ $0.30. While these are the two main conditions in which you can get different fees, some additional factors can affect the rate you get. We will explain them further below.
Additional Lesser-Known PayPal Fees
There are some other less-common PayPal fees that you may encounter as a business owner. You have to keep them in mind if you want to make the most out of your PayPal account and avoid confusion or mistakes.
Fees for Currency Exchange
There may be some cases in which your client is paying with a different currency than yours. In this case, PayPal would have to do the conversion from the client's currency to yours. This process is straightforward, and it doesn't require any additional settings from any party, but you have to pay an additional fee.
In most cases, you will get a PayPal fee of 2.5% of the total amount you're receiving. This fee is an addition to the standard fees that you're already paying for receiving the money. Thus you'll be seeing a fixed fee + a currency exchange fee per payment.
The total amount you're going to receive depends on the country from which the money is originating. If you want to make sure of the currency exchange fees for each country, PayPal offers a currency calculator to check that information for free.
Discountable Rate for Eligible Non-Profit Organizations
If you have a registered charity on PayPal, and you want to receive donations through that platform, you can do it without any issues. However, keep in mind that PayPal charges a fixed fee of 2.2% + $0.30 per transaction.
If you receive more than $100K in donations each month, you can contact PayPal support and negotiate lower monthly fees. In the case of eligible charities, the donor can choose to pay the payment fees, so you receive the full amount.
Using the 'PayPal Here' Card Reader for Credit Card Payments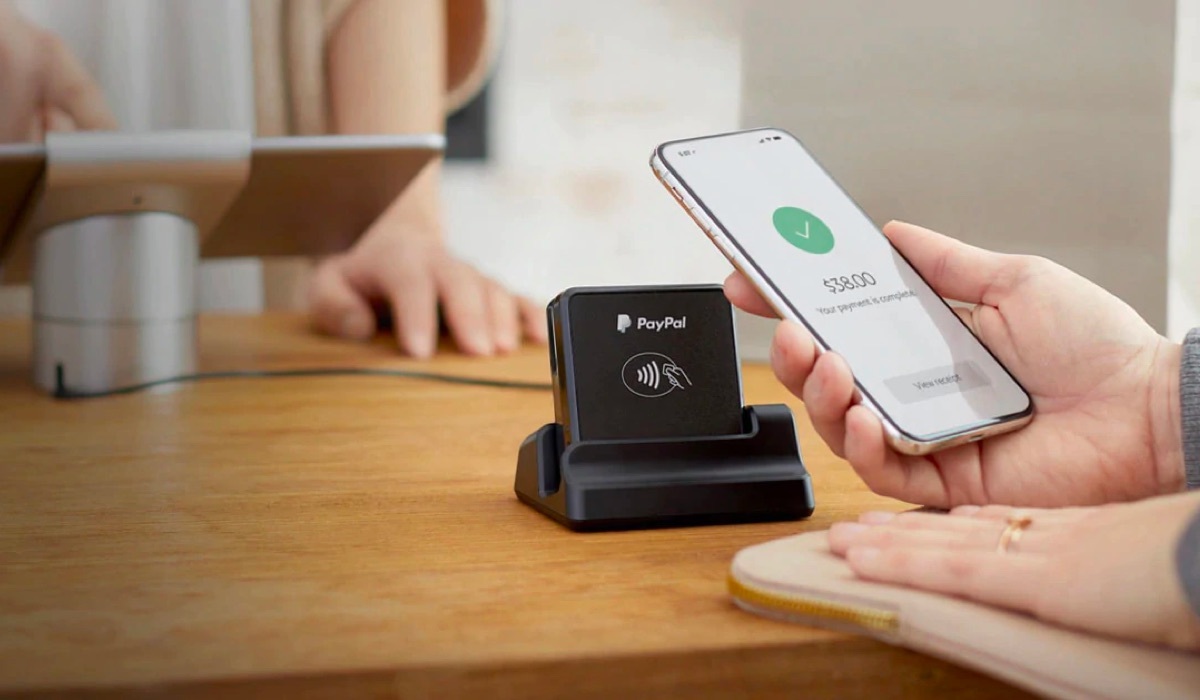 If you use the 'PayPal Here' card reader for your business, you get different types of fees, depending on how the payment was conducted. You can check out those fees below:
Fee for a US Card Swipe: 2.7%
Fee for Manual Transactions: 3.5% + $0.15
Fee for Invoices: 2.9% + $0.30
Fee for Cross-Border Transfers: 1.5%
Payment Fees for Refunds
In the case that you refund a payment to your customers, PayPal is going to keep the fixed fee that you paid when you received the money.
For example: If you made a refund in a US-based payment, PayPal will keep $0.30 of the amount that you refunded.
Withdrawal Fees
You may have to pay a fee to withdraw your funds from your PayPal account to your bank account, your debit card, or your credit card. The amount you pay depends on the country in which you live, and where you're transferring your funds.
If you're transferring your funds from your PayPal account to your bank account in the US or UK, the transaction is free. The money usually takes two to three business days to appear in your bank account. However, if you live in a different country, you may have to pay an additional PayPal fee.
On the other hand, if you send money from your account to a linked debit or credit card, you have to pay 1% of the total amount, with a maximum fee of $10. This kind of transaction is usually faster than sending payments from your PayPal funds to your bank account, but as mentioned, it isn't free.
Before you transfer your funds, check the withdrawal limits for both debit cards and bank accounts below:
Withdrawal Limit for Debit Cards
$5,000 per transaction
$5,000 per day
$5,000 per week
$15,000 per month
Withdrawal Limit for Bank Accounts
What Percentage Does PayPal Take to Send or Receive Money?
As we have highlighted throughout this article, the percentage fee for receiving money using PayPal depends on several factors. However, some people also wonder, "How much does PayPal charge to send money?"
We've stated that the standard PayPal fees for receiving money are 2.9% + $0.30 if both accounts are from the U.S., or 4.4% + $0.30 if the client's account is from another country. In these cases, the customer doesn't have to pay any fees, even if their account is from another country.
However, if you're sending money to friends and family through your PayPal account, you may have to pay a small fee.
Sending Money Within the U.S.
If you send money using your PayPal funds, PayPal Cash, or a bank account linked to PayPal, the fee is waived. On the other hand, if you make a payment using your debit or credit card, or PayPal Credit, you have to pay a fee of 2.9% + a fixed fee, depending on the currency.
Sending an International Payment
If you have a US-based account and want to send a payment to friends or family with an account in another country, you have two different types of fees.
If you make a payment using your PayPal balance or your linked bank account, the PayPal fee is 5% of the total amount (with a minimum of $0.99 and a maximum of $4.99). In this case, you don't pay any funding fees.
Payments made with your debit/credit card or PayPal credit charge you the same transaction fee as the one above, but it charges you a funding fee of 2.9% + a fixed fee based on the currency.
If you're unsure of the currency exchange for each country, you can check PayPal's list here.
Ways to Reduce the PayPal Fee as a Freelancer
While PayPal fees may be complicated for both merchants and personal accounts, there are some ways to lower those fees. Some methods can be used without any issues, but some others may go against PayPal's terms, so please do your due diligence and use them at your own risk.
Contact PayPal for Merchant Rates
If your business is making a minimum of $3K each month, you are eligible for PayPal's merchant rates. If you apply, you can lower your transaction rates to 1.9% + a fixed fee based on the currency, which is a competitive rate for a business.
Remember that to apply for these rates, you have to receive at least $3k each month, and have your account in good standing. If you don't meet those requirements, you can get your merchant rates removed.
Get Less Frequent Payments
The most basic way to lower your PayPal fees is to get paid at a lower frequency. This way, you can avoid paying the fixed fee a lot of times. However, this method doesn't save you much money since you're still paying PayPal a percentage in each transfer.
Include the PayPal Fees on the Total Price/Payment Amount
An excellent way to avoid PayPal fees is to include those fees in the total price. For example: If you're selling a photograph for $15 within the U.S., you can include the 2.9% + $0.30 rate in the price, which would make a total of $15.76.
Keep in mind that if you're going to do this and intend to always recover the full fee, you have to adjust the fee depending on the country of your client's account, currency exchange rates, etc.
Enable Micropayments
If you offer most of your products for less than $10, you can consider switching to micropayments. The PayPal fees for receiving money in this setting are 5% of the total amount, which saves you a small amount of money.
In this particular case, you wouldn't have to pay the fixed rate (i.e. $0.30 USD). It may not seem like much, but paying only 5% in fees is slightly lower than paying the standard fee of 2.9% + $0.30. This saving can be even bigger if the person paying has an account from another country.
Add PayPal Fees as a Business Expense for the Business Enterprise
You can deduct your PayPal fees for receiving money on your tax returns. This doesn't lower your PayPal fees per se, but it can reduce the total amount of taxes that you end up paying, which saves you money.
Make sure that you write down every single payment from your PayPal if you want to try this method.
Change Your Withdrawal Method
Remember that if you make a standard transfer of your funds directly to your bank account or debit card, the transfer goes through for free, but if you make an instant transfer, PayPal only charges you 1% of the total amount with a limit cap of $10.
If you're not in a hurry to get your money into your account, you can make a standard transfer for free, and avoid the fees.
Sell in a Local Currency
A straightforward way of avoiding fees while receiving money is to sell your products in your local currency, rather than allowing payments from currencies of a different country.
Remember that PayPal charges you a 2.5% conversion fee if it detects that the currency that you're receiving is from another country. However, if you set a primary currency, you can receive every payment in that currency and avoid those exchange fees.
Accept Other Payment Methods
If you use other payment platforms besides PayPal, you can avoid some fees. Some companies accept checks, direct deposits, or invoicing software for their payments. That way, you can avoid some PayPal fees.
However, transfers from another country may still charge you a currency conversion rate.
Ask Your Clients to 'Pay as a Friend or Family'
You can request your clients to label their PayPal transfer as personal. This way, the transfer goes through for free since PayPal doesn't charge you any fees, and if you obtain payment from another country, you just have to pay the conversion exchange fees.
However, this method is risky since the transactions are, in fact, not personal. If PayPal catches you doing this, it may limit your account temporarily or permanently, so we do not recommend using it.
How To Receive Money on PayPal
Receiving money through PayPal is straightforward, whether you're a business owner or if you have a personal account. To receive a payment, you can request the client to make a transfer to your account, use PayPal's invoice service, or an invoice generator like Hiveage that supports PayPal to request a payment.
The most recommended option is to use an invoice service like ours since we provide a better way to organize all your business finances. As for the fees, you can use a calculator to determine the type of fees that you have to pay after you get your money.
If you're just receiving personal transactions, the other person has to input your account's email and the amount that they want to transfer. In most cases, you don't have to pay any fees if the person pays directly from their PayPal funds or their linked bank account.
Conclusion
PayPal is an excellent payment processor that has helped many businesses obtain payments from all around the world instantly. Fees are common in most payment processors, and PayPal offers some of the lowest rates on the market.
Using PayPal may be perfect for some people, but it's not for everyone. If you don't feel comfortable with PayPal's fees or don't want to go through the entire process of calculating them every time you get money, you can consider using alternative platforms.
Join thousands of business-savvy entrepreneurs on our mailing list.
Curated emails that'll help you manage your finances better.