Introducing Statement Preferences
Since the launch of Hiveage early this year, we have received some great feedback from our customers about what's good with the service and what needs improvement. We have been listening, and today's update is one of many to come that are driven by these customer suggestions.
Hiveage is way more flexible than CurdBee when it comes to configuring the settings for each statement (i.e. invoice, estimate or bill). These include payment methods, partial payments, email recipients and alerts. However, many of you found it difficult to configure these options, as the settings for them were a bit hard to find. There were even instances when some of you missed this step entirely, and only found out after sending the invoice to your client.

To overcome these issues and help you save some time, we are introducing statement preferences (available for users who have the Hiveage Plus module active). Now, when you head over to Settings > System Preferences you will see a secondary tab called 'Statements'.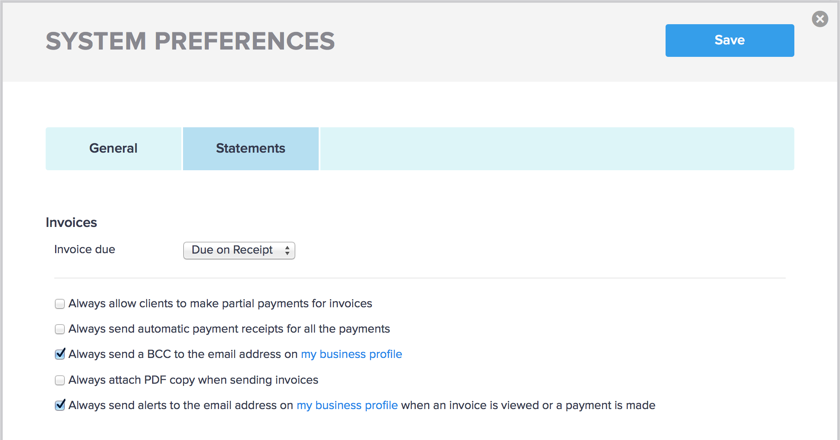 Simply set these up to your liking and Hiveage will remember them the next time when you create your invoice, estimate or bill. If you have enabled the Recurring Billing module, invoice and bill preferences will also be applied to recurring invoices and recurring bills.
A better way to manage your finances
With Hiveage you can send elegant invoices to your customers, accept online payments, and manage your team — all in one place.
We hope this update makes your billing a breeze! Have questions? Post a comment here or email us on [email protected]
Join thousands of business-savvy entrepreneurs on our mailing list.
Curated emails that'll help you manage your finances better.