Hiveage PSA: Heartbleed and Yahoo Mail Problems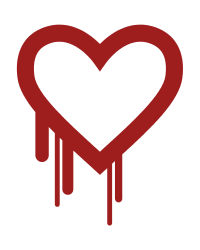 Hello Hiveage users! Here's a friendly PSA from our development team.
HeartBleed Bug
As most of you have heard by now, Heartbleed bug has affected a massive portion of internet. However, CurdBee and Hiveage haven't been directly affected by the bug since we aren't using the vulnerable versions of OpenSSL. However, due to the scale of the damage, we recommend CurdBee and Hiveage users to update your logins if they are being used in other services.
Yahoo Mail Problems
Over the last few weeks we have been getting a number of complaints from Yahoo mail users saying their emails aren't getting delivered to respective clients. This is due to that fact that Yahoo has updated their DMARC policy to reject mails that don't originate through Yahoo mail servers. In simple terms, if you are using a Yahoo mail address as your From: address in CurdBee or Hiveage, most mail clients including public email services such as Gmail and Hotmail will reject your emails.
A better way to manage your finances
With Hiveage you can send elegant invoices to your customers, accept online payments, and manage your team — all in one place.
There's nothing we can do to fix this issue and we advise you to select another mail address from a different vendor or use a custom domain to send email from. If you are using a custom domain based email address, you will also need to add two TXT records to your Domain records to support DKIM and SPF validation.
Does some (or all!) of this confuse you? Send us an email, and we'll help you sort it out!
Join thousands of business-savvy entrepreneurs on our mailing list.
Curated emails that'll help you manage your finances better.