A Primer on Handling Customer Service on Social Media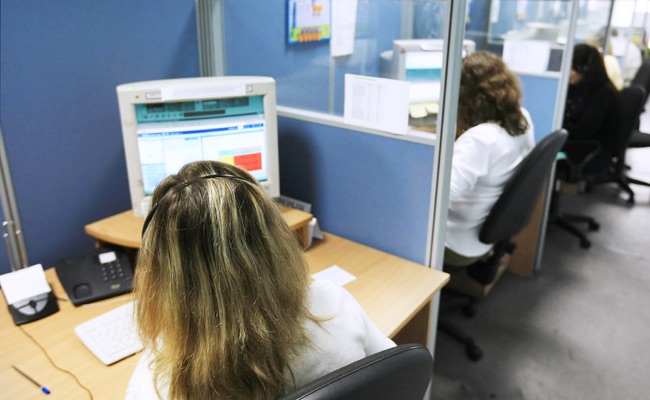 As more and more people are using various social media networks such as Facebook and Twitter on a daily basis, and often multiple times a day, they expect businesses to provide customer service on those platforms. Statistics show that:
32% of social customers expect a response within 30 minutes, and 42% expect a response within 60 minutes.
40% of unresolved complaints through social media resulted in phone calls.
When companies engage and respond to customer service requests over social media, those customers end up spending 20% to 40% more with them.
71% of consumers who experience a quick and effective brand response on social media are likely to recommend that brand to others.
What do these statistics prove? Social media customer service is not only expected, but also can offer valuable benefits. Namely, providing customer service on social media will reduce time spent on the phone, increase revenue, and increase positive word of mouth marketing. In this post, we're going to look at how you can deliver awesome social media customer service for your customers.
A better way to manage your finances
With Hiveage you can send elegant invoices to your customers, accept online payments, and manage your team — all in one place.
Know where customer service requests are going to go
Monitoring your social media networks is the first step in providing customer service. Where people will go to get customer service from your business will depend on their preferred social network and how well they know how to use that specific social network. They will use the following social media avenues to obtain customer service, usually in this order.
They will tag you in a post on their Facebook profile, post an update on your wall, a comment on one of your wall posts, or send you a private message on Facebook.
They send you a private direct message (if you are following them) or public mentions of your @username on Twitter.
They will post a comment on one of your posts on Google+.
They will post a comment on one of your blog posts.
They will send a message to you through your LinkedIn profile (if you are connected).
They will post a comment on your channel or one of your videos on YouTube.
They will post a comment on one of your pins on Pinterest.
They will post a comment on one of your photos or videos on Instagram.
All of these networks have a notification system to alert you to new activity, including public comments and private messages. Your job is to monitor your notifications daily to ensure you don't miss a customer service request.
Plan how you will handle specific customer service inquiries
Some businesses have very predictable customer service requests, such a "When will my order ship?" or "Why is my website down?" Get together with your customer service department to note the most frequently asked questions and figure out how someone should answer them on social media.
If the solution doesn't require an in-depth response or sharing of private information, it should be answered on the social media channel where the customer asked. For example, a web hosting company could respond to a customer whose website was down on Twitter with two tweets.
Immediate Response: @customer I'm sorry that your website is down. I am going to look into it right away.
After You've Looked Into It: @customer We fixed the server. Please let us know if your website is working now. Again, we apologize for the inconvenience.
If it's not a simple fix, you will need to follow the person and invite them to direct message their contact information to you. On Facebook, you can ask them to send a private message on your page.
Put someone in charge of responding to customer service inquiries.
In addition to determining how someone should respond to specific customer complaints, you should determine who should respond to them. You could have specific people handle specific customer service issues – John handles shipping inquiries, Jane handles product questions, etc. You could have specific people handle all customer service issues during a specific timeframe. You could also have one person handle customers A to H, one person handle customers I – M, and one person handle customers N to Z.
By putting someone specific in charge, you will alleviate any confusion as to who should be answering what. This strategy will ensure that all inquiries are answered as quickly as possible and by someone who can help resolve the issue effectively.
Keep track of your conversations
It's going to be hard to keep track of customer service conversations posted in the comments of updates to your Facebook or Google+ page. Facebook and Twitter will keep private messages, but these can get lost in a sea of other private messages that are not customer service related. So how do you keep track?
One method, which can be a bit tedious, is to grab the unique conversation URL from the social network and place it in your CRM in your customer's profile. To make it manageable, you would want to add that link to your CRM immediately when you handle the customer request.
Another method, for Twitter users, is to try Commun.it. Commun.it is a CRM for Twitter that allows you to find all communication you have had with another Twitter user. This tool can be helpful for managing conversations you have with your top customers on Twitter. In particular, if you have multiple people handling customer service, each person will see how the last person from your business responded.
In Conclusion
Customer service via social media is a new frontier, but one that can be easily tamed with the right systems in place. If you've used social media for customer service, be sure to share your experience in the comments.
Join thousands of business-savvy entrepreneurs on our mailing list.
Curated emails that'll help you manage your finances better.