What is a Creative Agency?
As the name implies, creative agencies are organizations that develop and implement creative solutions to help businesses increase brand awareness and effectively market their products or services. These services are high in demand, and almost every business can benefit from strategies created by these agencies. However, not many people are familiar with what it takes to open or incorporate creative agency.
In this article we discuss what a creative agency is, the benefits of starting one, and how to attract customers to your creative agency.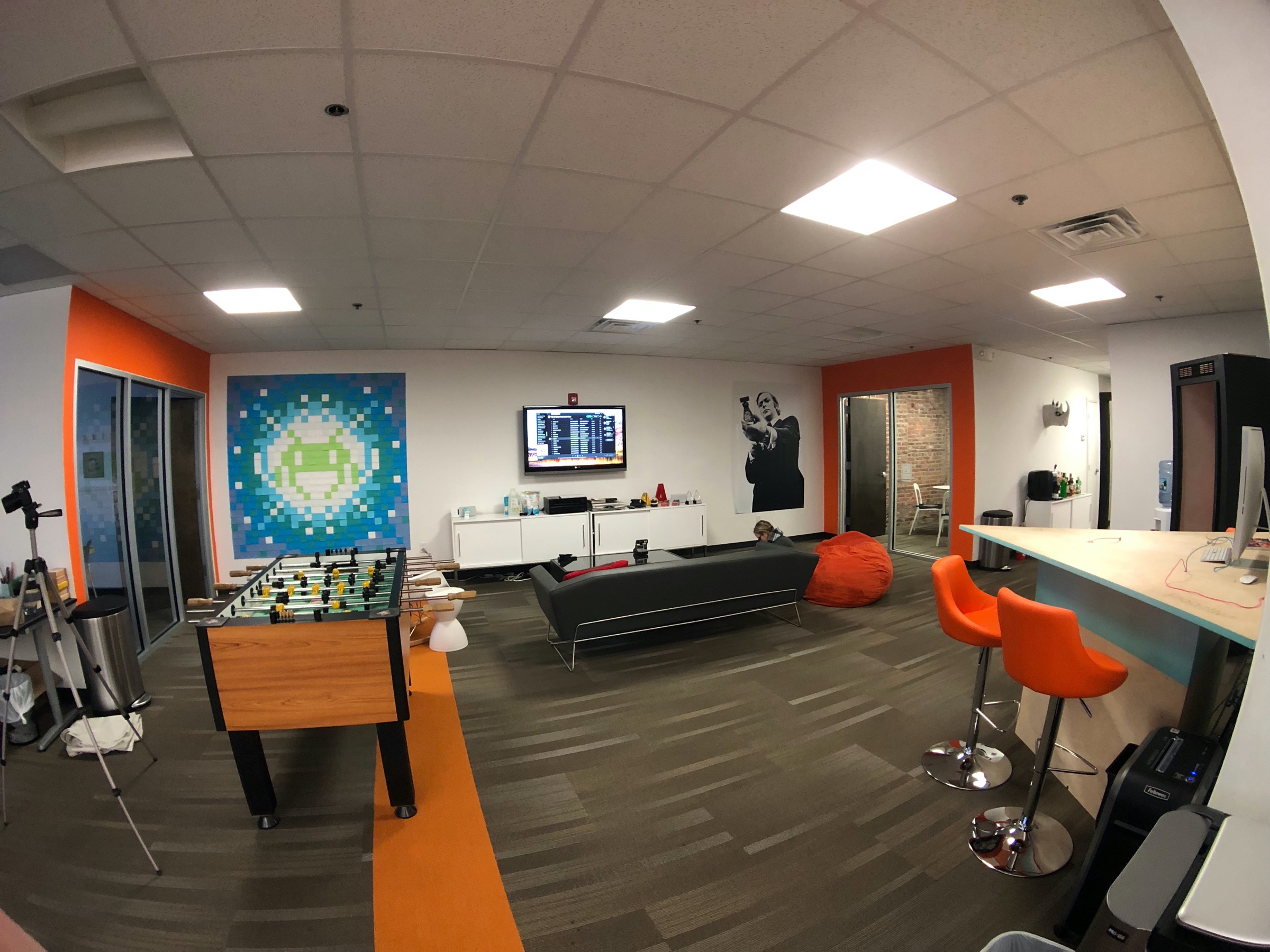 What is A Creative Agency?
A creative agency creates and effectively implements innovative strategies specifically designed to enhance brand awareness, promote a product or service, and, overall, increase market share and profits. A creative agency or marketing agency usually places its focus on one of the following domains:
Advertising: The way a business markets itself and its products and services to potential consumers
Strategy: How customers are served by the business and how it produces revenue
Technology: How a business implements technological processes into the overall functioning of the business
Design: How the products or services appear and function
A creative agency can either operate as a standard version where the focus is placed specific marketing services or as a full-service agency that offers several related services. Standard advertising agencies are an example of the former. These creative agencies specialize in advertising strategies that are limited to one medium. On the other hand, full service creative agencies can provide more complex marketing strategies, which may be integrated into various promotional campaigns, including offline events, traditional print media and social media.
A better way to manage your finances
With Hiveage you can send elegant invoices to your customers, accept online payments, and manage your team — all in one place.
Creative agencies employ qualified individuals that are capable of performing the required responsibilities of the respective roles they are placed in. Therefore, various categories of roles need to be fulfilled to serve the needs of each client. Here are some of the most common roles that make up a creative agency:
Designers
Designers make up the creative department and are responsible for the design and development of creative output. These may include graphic designers who work on advertisements, product labels and packaging, UI/UX designers that focus on the user interfaces of websites, web apps and mobile apps, and web developers.
Accounts Representatives
These are the team members that represent the business to clients. Their role is to understand the aspirations and overall profile of the client's business. They are then required to communicate this information to the creative department.
Creative Directors
These are the heads of the creative department. They have the responsibility of overseeing the designers. Their main goal is to ensure that services being conducted by the designers meet the clients' requirements. Creative directors also have the final say when approving finished projects, which are then sent to clients for their approval.
Researchers
The researcher analyzes the market trends, demand and other necessary information that can help clients make informed decisions.
Types Of Creative Agencies
There are a variety of types of creative agencies. The following are a some of the most common creative agency types:
Advertising Agency
An ad agency provides promotional materials and campaigns to clients to stimulate brand awareness for the clients' service or product. The purpose of this type of agency is to develop strategy content that will help grow the client's customer base. This is done by attracting new customers while improving the recognition and loyalty of their existing ones.
Some of the common services that an advertising agency offers are:
Production of branding strategies: An advertising agency makes use of market research as it helps businesses create a strategy aimed at getting the products or services and the business noticed better by the public. Various types of advertising media can be included in the strategy to help enhance brand recognition.
Conduct market research: They research market trends and hold focus groups to gather information on how the target audiences perceive the brand and its current or potential product or service range.
Producing advertisements: Strategy and market research help the agency develop appropriate advertisements. An ad agency is required to create ads like billboards, newspapers, television, radio and web content to help execute the strategic campaign for the client.
Placement of ads: Advertising agencies are also required to find effective placements for the created ads. This requires having contacts in specific media like radio, newspaper, television, and more to make placing the advertisement on the clients' behalf easier.
Digital Agency
A digital agency works on the design and development of services and products that are screen-based. This helps businesses use technological methods to gain an edge over competitors and engage with customers.
Some of the common services that digital agencies offer are:
Online presence: Create digital solutions such as mobile and web applications that involve social media posts, mobile optimization, online ads, and campaigns. SEO (search engine optimization) is also used to ensure the customer's business features prominently in search results. This also forms part of media marketing.
Website analytics: This involves collecting data that provides an accurate measurement of the implemented online campaigns' success. This includes conversions that illustrate audience engagement and click-through rates.
Design Agency
A creative agency can also include services from design agencies. The focus of a design agency is to look at the brand, product, and service of the client's business. A designer's purpose is to provide the client with more enticing offerings (in terms of their product, service, or brand) for the target market that are perceived as better than the competition.
Some of the common creative agency services that this type offers are:
Digital design: Creating layouts for mobile or online desktop marketing tools. This can include websites and e-newsletters.
Product design: Providing the client with drafted product designs aiming to make the product more attractive without sacrificing functionality and usability.
What Are The Benefits Of Starting Your Own Creative Agency?
A freelancer may find it advantageous to start their own agency. Developing a business model based on one of the creative agencies types mentioned above has a range of potential benefits:
Your billable hours can be increased
Your productivity is able to substantially increase when you begin hiring other specialist staff, designers, and writers. You can take on more projects as a result of this, leading to an increase in the number of hours you can bill your clients.
You can focus on your key strengths
When you're freelancing, you need to adjust your skillset to fit the needs of your clients, which can be discouraging. Having your own creative agency allows you to hire specialists in the areas that you struggle with or don't enjoy working on, and you can freely focus on the aspects you like.
You can create long-term plans
Freelancing can make it a little challenging to plan for the future, whereas having a business in which you have people working under you helps the business achieve more sustainable growth and aids in creating more revenue.
You can take on broader projects
Every freelancer has turned down at least one project they believed to be beyond their capacity in their career. When you have access to experts in the respective fields, such as design gurus or coding wizards, you may feel more confident and inclined to take up more extensive projects that were out of your reach as a freelancer. This increases the range of creative services offered and can attract new customers that are bigger and have deeper pockets.
You have the opportunity to build on your skillset
Having your own creative agency allows you to focus on the things you're good at and what you like doing. However, working closely with skilled professionals every day might spark motivation for you to learn new skills and try new challenges.
How To Start Your Creative Agency
So, you've decided that you no longer want to be a freelancer, and instead want to pursue being a business owner of a creative agency. Well, we have a few steps that you should follow to help get you started. These are:
Plan Your Business
When starting any business, a well-thought-out plan is a crucial part of being successful as an entrepreneur. There are a few essential topics that you should consider before starting your creative agency.
What is the name of your business going to be?
What is the cost of starting up this business?
What are the costs going to be to maintain the running of the business?
Who is your target market?
How much can you charge your customers?
Create a Legal Entity
Creating a legal business entity like an LLC is an excellent step to take before starting a business. This is because it prevents you being personally liable in business legal issues. We recommend using a registered agent's service as this helps stay compliant and protect your privacy.
Make a Tax Registration and Obtain the Correct Licenses and Permits
Before opening your business, you need to register for the necessary federal and state taxes. You are going to need to apply for an EIN before you can start the process of registering for taxes. However, the procedures for applying for an EIN are easy-to-follow and free. Failing to obtain the correct permits and licenses can lead to substantial fines, and in some cases, may result in the closure of your business.
Create Service Agreements
Establishing a service agreement and getting your clients to sign it before starting a project, helps to identify what the client's expectations are, and reduces the risk of legal disputes. These agreements highlight issues such as the expected level of services, the terms and conditions of payment, as well as the legal ownership of the intellectual property.
Establishing Your Online Presence
Creating an online presence for your business is an important way of letting your customers know who you are, what you offer, and understand your brand. This can be done through digital marketing. This can include media marketing, social media marketing, and content marketing. Good graphic design and user-friendly web design is also crucial in creating engaging content that can help attract customers. All of this can help provide your creative agency with long-term success.
How to Find Clients for Your Creative Agency
One of the best ways that a creative agency can attract clients is through the internet. Therefore, digital marketing is something that you should pay special attention to when trying to start or build your creative agency.
Creating a brand design that is unique and elegant can help you stand out from the competition and increase brand awareness. Effective graphic design guidelines help your digital marketing to be more engaging for your customers.
Content marketing is another critical element. Video production can help establish your brand and be spread through digital platforms such as social media. Media marketing is a useful tool that should be used to showcase to clients what you can do for their businesses.
As a creative agency, you should go through all possible marketing avenues to help promote your business. This is vital because, unlike an ordinary company, you are displaying the services you can provide for your potential customers when designing your own website or executing marketing campaigns.
Establishing an effective brand shows consumers that you can do the same for them. The best advice we can give you to attract new customers is to treat your online presence and your marketing as a portfolio for potential customers. This is how you can create a successful creative agency with an impeccable brand.
Join thousands of business-savvy entrepreneurs on our mailing list.
Curated emails that'll help you manage your finances better.