5/5: Flashmount — "A lot of people think you need an office to have a successful business. We don't quite agree . . ."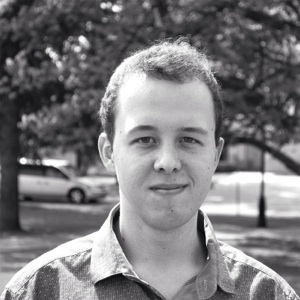 This week, we're proud to feature Flashmount, a design firm run by Patrick Bullert and Patrick Benske in Winkler, Manitoba, Canada. A small business that takes the commute out of telecommute, Flashmount is run from their respective homes, and is doing just great so far. Let's see what the two Patricks have to say about their next-generation SME and how they do business.
What's the best and worst thing about working out of a small city like Winkler, Manitoba?
If you have the motivation and dedication to succeed, you will get stuff done and your business will bloom!
Living in Winkler can open a lot of business opportunities for people who have good ideas. Winkler is one of the fastest growing communities in Manitoba.
The costs here are fairly low compared to other cities, which makes it easier for people to get around and the community is great. We have weekly activities and festivals you can take part in. Winkler is good example of a multilingual city. Winkler is attracting a lot of people from different countries the majority from Germany, Russia and Mexico.
Winkler has a lot of small companies and businesses but it's lacking from big companies but we see more bigger companies opening in the area in the near future.
Both you and your partner work from home. How would you go about convincing skeptics that this is in fact a viable way to get stuff done?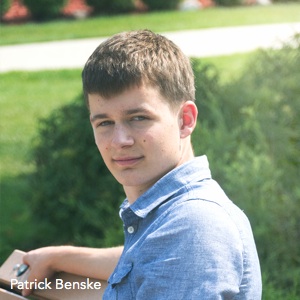 A lot of people think you need an office to have a successful business. We don't quite agree on that. By skipping an external office space, you save thousand of dollars that are an essential for your startup business. It may be hard for some people to work from their home office because they can get carried away quite fast. But if you have the motivation and dedication to succeed, you will get stuff done and your business will bloom!
What piece of advice would you give to someone looking to start a design agency at home?
"Motivation is what gets you started. HABIT is what keeps you going."
Things are tough at the beginning but if you keep up, things tend to get easier and your business runs smoother. One of the hard things when working out of your home is to differentiate between your Personal and Business lives. When you spend all your time from the morning to evening in your home, it's easy to mix the two up.
What hardware and software do you guys use on a daily basis? What applications do you have open right now as you answer this interview?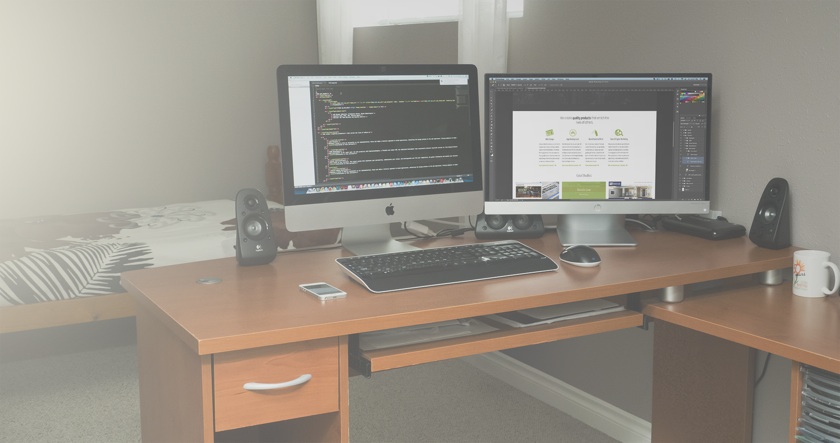 </figure>
We both use iMacs with a dual monitor setup. While out on the road I use my Macbook Air and iPhone, which are synced up to our dropbox storage where most of our stuff is handled.
The applications I have open while answering this interview are: Hiveage, Outlook, Sublime Editor, Photoshop, Wunderlist and Telegram
I use Telegram daily for discussing things with my partner. It's a cross platform app. I can start a conversation on my smartphone and continue it on my iMac. It's a very fast and convenient way for quick responses and chats.
As a way to keep track of To-Do's, we use Wunderlist – it's a great way to set tasks between us. We can at any time see where things are at, and get notified whenever items are checked off.
How did you guys end up using Hiveage, and what do you like most about it? If you could change one thing about it, what would it be?
What really impressed me about Hiveage is the minimal design and functionality of the tool. As we are a design agency, the look and feel of the product is important to us. The payment experience should be as fluent as possible for our clients. Recurring Invoices is a great feature, which really takes a lot of weight off our hands for our customers that sign up for Monthly Packages (e.g our Flashmount PLUS plan). We never miss payments this way, and can continue to focus more on what the customers really wants from us.
If I had the opportunity to make a change to Hiveage, it would be to add mobile friendliness, whether it's making it responsive or releasing an iPhone app. It would be so beneficial to view the Dashboard while out on the road or even send invoices via a smartphone while discussing a project.
---
5/5 is your chance to get to know awesome Hiveage users from all around the world. In each issue, expect five questions, five answers, and a load of insight from freelancers and small businesses just like you!